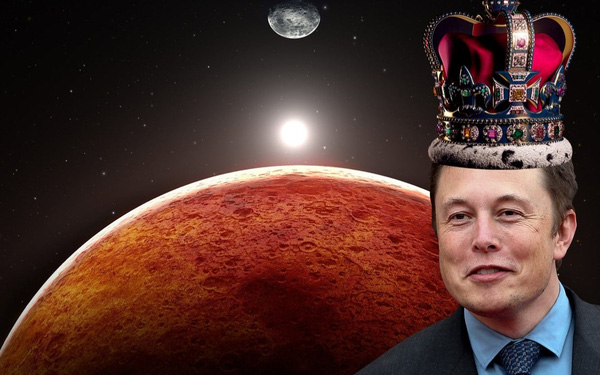 The Financial Times reports that the head of the European Space Agency (ESA) has urged leaders of countries in the region to stop facilitating Elon Musk's ambitions to dominate the new space economy. At the same time, he warned that the lack of concerted action means that the world's richest billionaire is "setting the rules" in the space.
Josef Aschbacher, ESA's new director general, says that Europe's willingness to help rapidly expand Musk's Starlink satellite internet service risks preventing companies in the region from realizing the potential of space. commercial space.
He said in an interview with the Financial Times: "The space is going to be much more limited in terms of frequencies and orbital slots. European governments in general should create conditions… giving European suppliers a chance. equal participation in the game on a fair market".
Germany recently applied to the International Telecommunication Union, which coordinates the use of data transmission wireless frequencies, to grant Starlink spectrum to some 40,000 satellites. Musk has won approvals for more than 30,000 satellites through US regulators.
This year, Musk said SpaceX, his private rocket company, is ready to spend up to $30 billion to expand Starlink.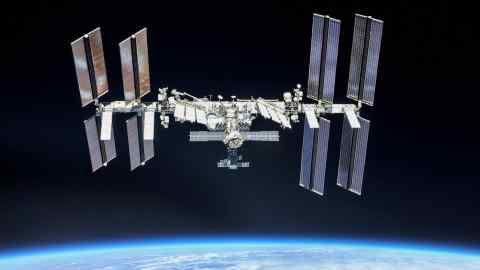 Aschbacher said Musk's Starlink is already so big that it's difficult for regulators or competitors to catch up. "There's one guy who owns half of the working satellites in the world. That's amazing. In fact, he's making the rules. The rest of the world includes Europe. .. not responding fast enough".
The UK government-backed Starlink and OneWeb are pushing for the creation of hundreds, if not thousands, of satellites in low earth orbit, or LEOs, to provide broadband to hard-to-reach regions. cable access.
The Chinese government and Amazon's Project Kuiper both have plans to launch their own LEOs.
A new generation of space companies, fueled by lower rocket launch costs and cheaper satellites, are also moving towards providing commercial services from LEO, such as earth observation.
The rush to exploit the potential of commercial space has raised concerns about the absence of a global space traffic management system for low-earth orbit, an area up to 2,000 kilometers above Earth where which most new commercial services are targeted.
Last year, the Satellite Industry Association estimated there could be more than 100,000 commercial spacecraft in orbit by 2029.
Franz Fayot, Luxembourg's Economy Minister, shares the same concerns as Aschbacher. He said new regulations are needed to ensure safe use of the space.
Starlink did not respond to a request for comment on the matter.
Europe's satellite sector is dominated by traditional operators that rely on a much smaller number of expensive, high-orbit satellites to provide services such as television.
Although the ITU coordinates radio frequencies, there is no governing body or international governing body that controls satellite launches. One fear is that, as the orbit becomes overcrowded, the increased risk of collisions could generate large amounts of debris. Meanwhile, space junk has long been a significant danger.
Steve Collar, chief executive officer of satellite operator SES, said the industry is "moving towards a situation where there will be too many satellites being deployed. And a lot of those projects are going unregulated. properly adjusted".
The fact that Musk makes his own satellites and can launch them with SpaceX means he can move faster than his competitors to capture the most desirable orbital planes. At the rate he's getting these things into orbit, he's almost in possession of those orbital planes, because nobody can get in there. Musk is creating a sovereign of his own in space."
Aschbacher makes it clear that American regulators are "interested in developing not only the economy, but also certain domination of certain economic sectors. This is happening… a lot. , very, very, very clear. And very powerful".
.