According to CNBC, if the Twitter deal is done, Elon Musk will become the most indebted CEO in the US because before that, this billionaire has borrowed tens of billions of dollars in stock mortgages.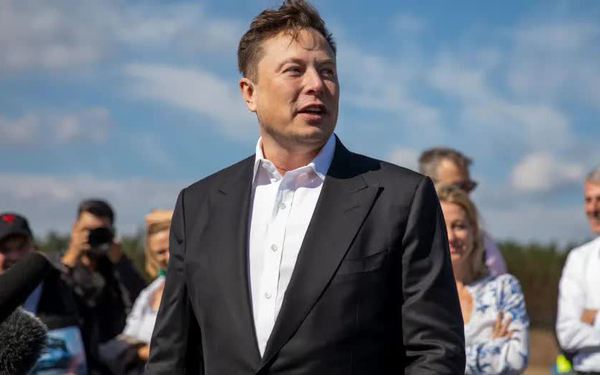 Statistics from the research firm Audit Analytics show that by the end of the Twitter deal, a total of Elon Musk had mortgaged $90 billion worth of shares to borrow money. This figure makes the Tesla founder the most indebted CEO in the US, surpassing Oracle CEO Larry Ellison, who only mortgaged $24 billion in stock.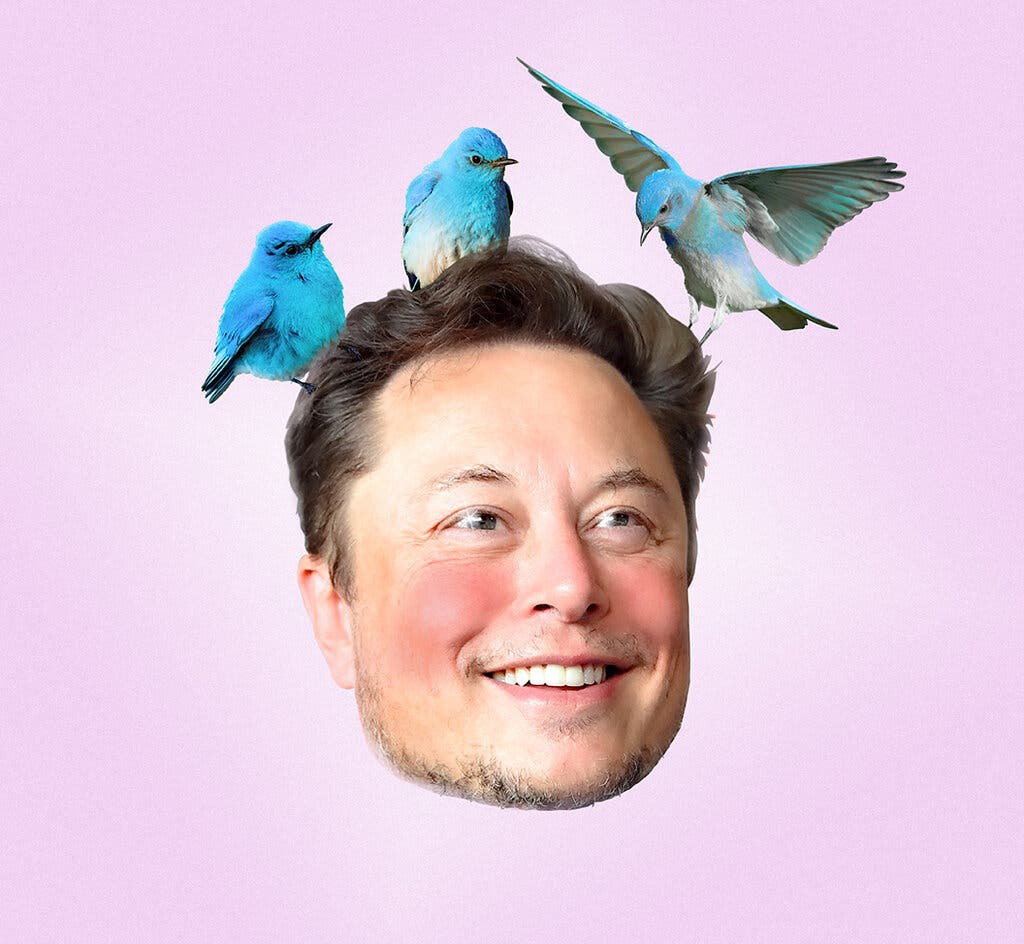 Before the Twitter deal took place, the US Securities and Exchange Commission (SEC) filings show that Elon Musk mortgaged 88 million Tesla shares for a loan, but it is not clear how much the total loan was.
According to CNBC, because Tesla stock has a high Beta coefficient (a measure of volatility and a measure of stock risk), the bank will require the total value of the mortgaged shares to be higher than the disbursement amount.
If this mortgage move is made in 2020 when Tesla's stock price is at $90 per share, Elon Musk has the ability to borrow about $ 2 billion. But with the stock price rally, Elon Musk can now borrow an additional $ 20 billion from the mortgage of 88 million shares.
CNBC reported that Elon Musk almost certainly borrowed money from the mortgage of 88 million shares. If you add 60 million additional mortgage shares to raise capital for the purchase of Twitter, now more than 80% of Tesla shares that Elon Musk owns are under mortgage.
If the above statement is correct, Elon Musk only has $25 billion in uncollateralized shares. But the Tesla founder still had to sell $21 billion of shares to complete the Twitter deal. So if you include taxes, in theory, almost all of Elon Musk's unsold Tesla shares have been, are or will be mortgaged to pay for Twitter.
Either way, it's clear that Elon Musk is gambling with Tesla stock. Too much mortgage loans as well as the ability to sell shares to raise capital for the Twitter deal have caused Tesla's stock price to plummet. In the session of April 26, 2022, Tesla's stock price lost 12% and made Elon Musk lose $ 20 billion in assets right after the news of the Twitter acquisition was completed.
The latest revelations for Elon Musk will pay out of pocket to pay for two-thirds of the $44 billion acquisition of Twitter. But his total fortune is only about 250 billion USD and most of it is in the form of shares of Tesla, SpaceX and The Boring Co.
As a result, Elon Musk will have to sell millions of Tesla shares as well as mortgage the bank to raise enough capital for this deal.
The US Securities and Exchange Commission (SEC) said Elon Musk's Twitter acquisition filing shows that the billionaire will borrow $ 13 billion and spend $ 21 billion in cash by selling Tesla shares. In addition, Elon Musk will also take out a mortgage on Tesla shares to exchange for $ 12.5 billion.
However, due to the high Beta coefficient, it is likely that Elon Musk will have to mortgage $ 65 billion worth of shares at the current market price, accounting for a quarter of the total value of this billionaire's shares in Tesla, to exchange. borrowed 13.5 billion USD from banks.
Debt, debt and debt
Despite being the second richest billionaire in the world, Elon Musk would rather take out a loan than buy Twitter out of his own pocket. Audit Analytics statistics show that Elon Musk's mortgage-backed shares before the Twitter deal accounted for one-third of the $240 billion in total value of shares mortgaged on the NYSE. and Nasdaq.
So with the Twitter deal, Elon Musk will have even more stock mortgage debt.
Of course, with the planned stock call option of the 2018 package, Elon Musk will have an additional 73 million Tesla shares. If added to the 170 million shares currently held, this founder will hold 23% of Tesla shares for a value of $ 214 billion.
In addition, Elon Musk's assets are open to more than 50% of SpaceX shares and other startup projects.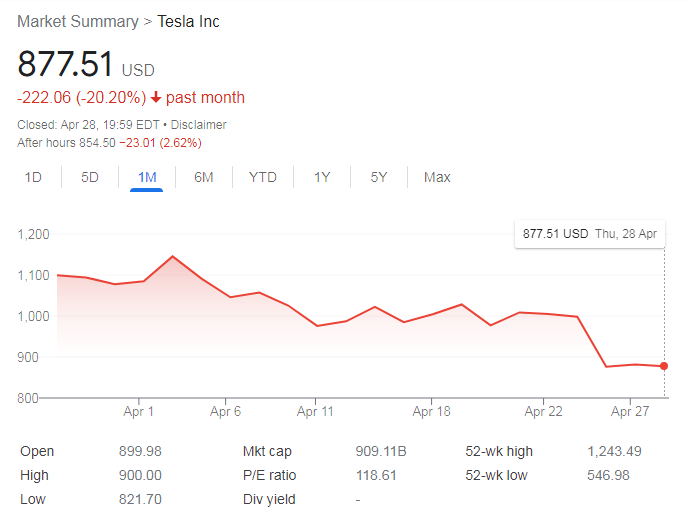 Tesla stock price in the past 1 month
Elon Musks received an additional 25 million stock options in April 2022 after Tesla hit its contractual revenue target. Although this founder cannot sell the above shares within 5 years according to the signed contract, Elon Musk can use them as collateral for a bank loan.
The richer the more you like debt
CNBC reported that Elon Musk's stock mortgage debt of tens of billions of dollars shows the credit danger of CEOs in the US.
Aware of the situation, more than two-thirds of the S&P 500 companies have enacted regulations to tighten stock mortgage loans to prevent CEOs from taking loans from banks.
Currently, most companies in the US have an anti-equity policy, but except for special cases, such as Oracle CEO Larrison.
Only about 3% of S&P 500 companies like Tesla allow CEOs to freely pledge their shares to take out a bank loan.
It is reasonable for companies to be worried by debt magnates like Elon Musk when these CEOs can sell off their shares to pay or have their shares foreclosed upon when payment is due.
In 2012, Green Mountain Coffee Roasters had to sack Chairman Robert Stiller, and founder of the company, along with Director William Davis because of the scandal of selling off mortgage loan stocks.
Similarly, in 2015, Valeant CEO Michael Pearson was forced to sell off his stock to pay off $100 million in mortgage debt.
"The CEO's use of shares as collateral for bank loans brings great risks to shareholders as well as investors. If the CEO can't pay the due debt, they will be forced to sell off shares, leading to a situation where the CEO can't pay the due debt. devaluation and causing a crisis in the market," warned Jun Frank, director of ICS Advisory.

https://cafebiz.vn/nha-dau-tu-lo-so-dinh-diem-elon-musk-no-nhu-chua-chom-danh-bac-voi-co-phieu-tesla-2022042909273193.chn