Expectations about the smart home appliance market
According to industry forecasts and trends to 2028, the smart home appliances market size is expected to grow at a compound annual rate of 15.51%. The market report also analyzes smart home appliances that have many rich and diverse benefits, along with continuously updated technological features.
Smart home appliances bring many benefits and improve the user experience
Rapid changes in lifestyle, consumer preferences and technology are also driving the growth of the smart home appliance market. Consumers are increasingly careful in upgrading household appliances in their homes, not only need to ensure their performance, but also balance and harmonize, honor the beauty of the kitchen space, save energy, bring perfect user experience.
Technology to understand users
Today's home appliances, in addition to common features, also integrate technologies and applications, capable of "understanding" like a friend and assistant to satisfy the most stringent requirements of today's family. Grand. Today's society with busy couples and mothers because of work and study makes cooking and taking care of meals at home a challenge. They are savvy consumers and always demand very high for their options: a nutritious, fresh, quality meal; but must save time, effort, not waste.
Understanding this, Panasonic Prime+ Edition is created as one of the smartest home appliances today. This new generation of refrigerators has the outstanding ability to keep food fresh and clean, and solves food safety concerns, thanks to the innovative nanoe™ X technology. Actively neutralizes up to 99.99%* of bacteria, reduces pesticide residue*, and powerfully deodorizes.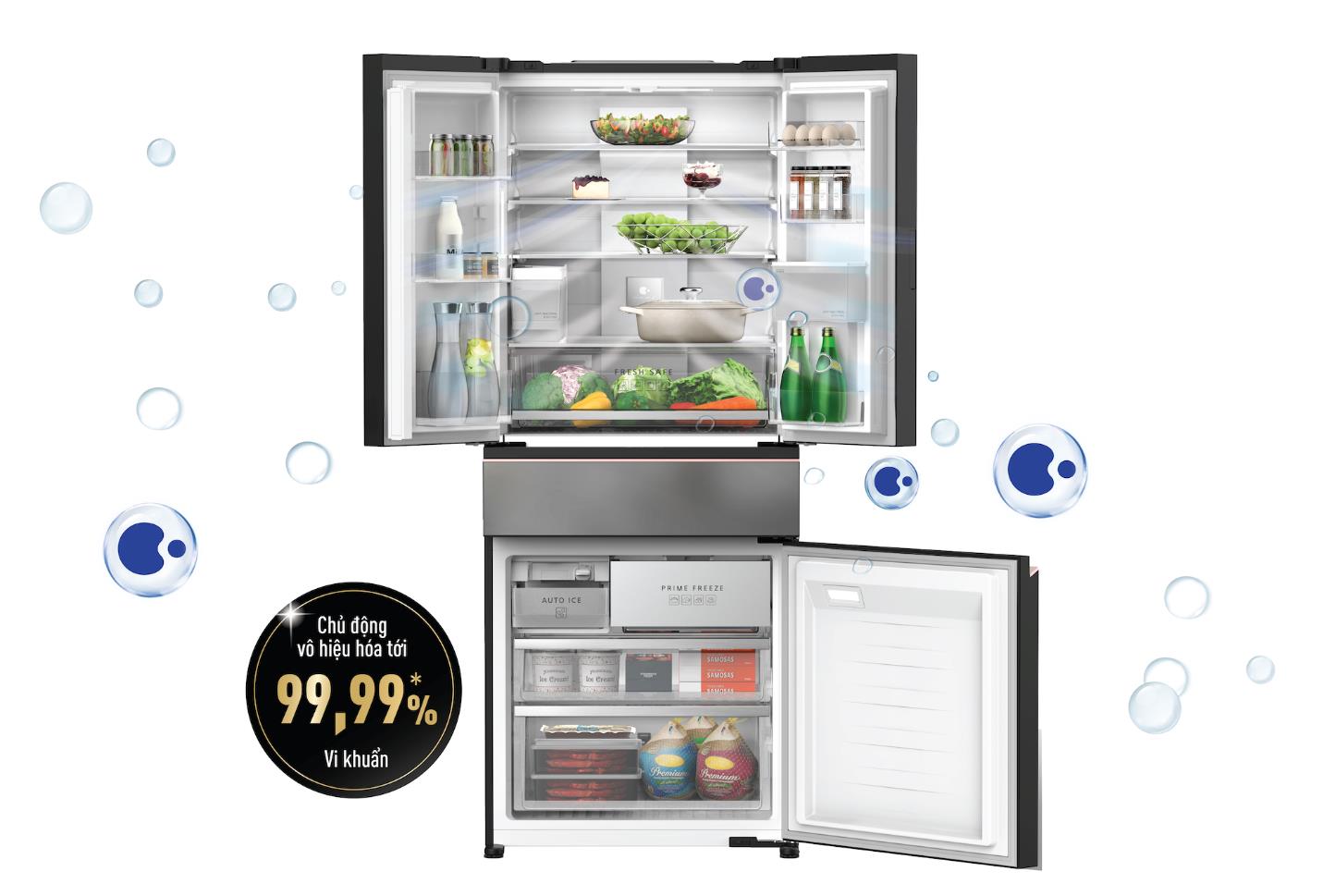 nanoe™ X technology is a breakthrough technology that brings many health benefits
To upgrade the cooking experience to perfection, the Prime+ Edition Refrigerator is also integrated with many other features, notably the first Prime Freeze super-fast freezing technology. With the ability to super-freeze 5 times faster, this technology helps to prevent bacteria from entering and destroying cells, locking nutrients quickly. With 3 modes to quickly cool warm/hot food, quickly cool desserts, and quickly cool cooked dishes, consumers are completely assured of freshness and nutrients. Significant savings in cooking time.
If you are a busy person who pursues a healthy lifestyle with meals planned every week, the Prime Fresh+ soft freezing feature is sure to "conquer" every family member. Large capacity up to 61 liters gives you the freedom to store more things, including large ones, perfectly preserves fresh meat and fish at about -3°C, preserving nutrients and flavors all week. This is also a separate soft freezer compartment, which can be easily disassembled for convenient cleaning, neat storage, avoiding odor and cross-contamination, and saving energy.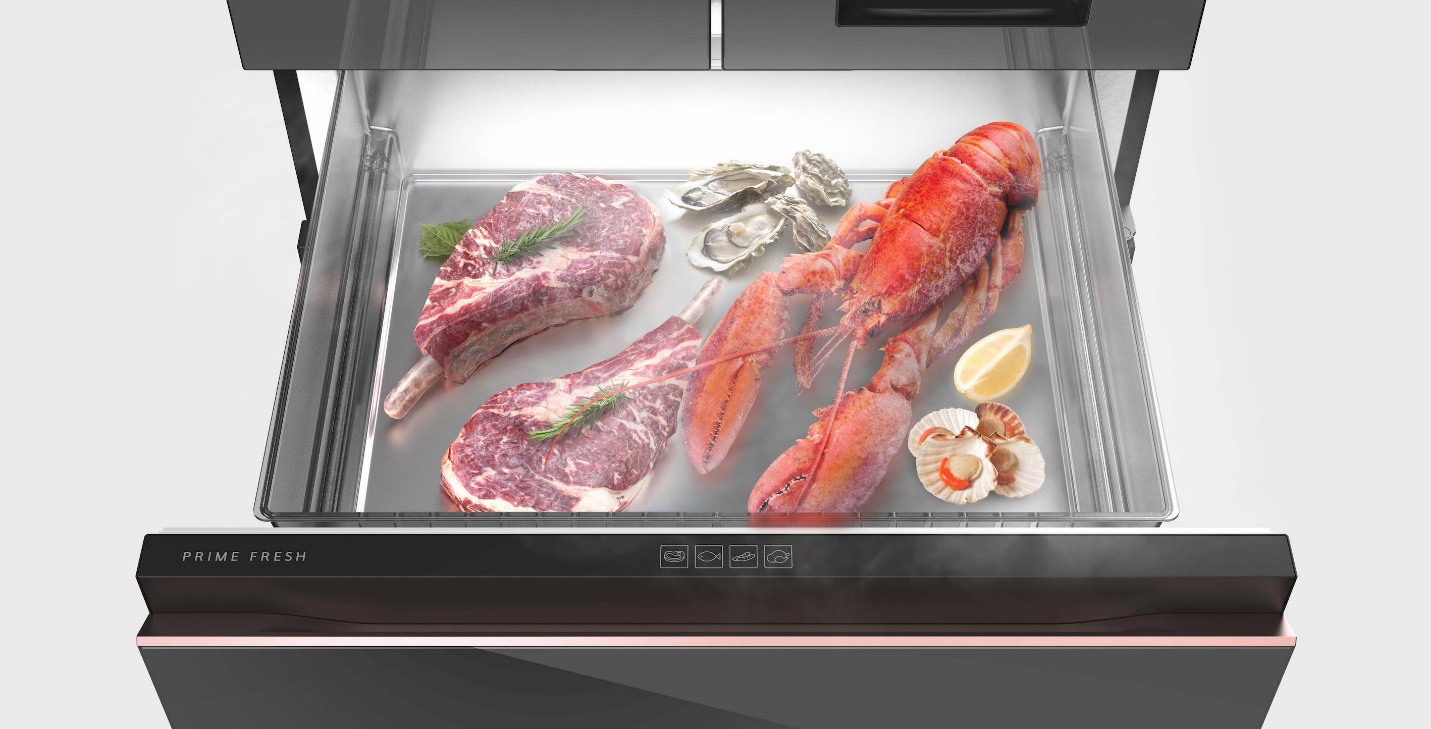 Prime Fresh+ feature separate soft freezing -3 degrees Celsius large capacity
In addition to the upgraded technologies mentioned above, the Prime + Edition refrigerator line is also integrated with many other utilities such as an automatic ice-making feature made of antibacterial materials, along with a carbon filter to deodorize and collect water resistant to bacteria. deodorizing bacteria, Fresh Safe vegetable compartment with humidity control filter up to 90%, smart energy-saving Econavi & Inverter sensors.
Classy in technology, sophisticated in design, the Prime+ Edition line of high-end Panasonic refrigerators fits any modern kitchen space with its luxurious design, reaching the pinnacle of minimalism in clean lines. transparent on the cabinet doors, hinges, handles and components, the new standard height is 1.89 m, optimizing all members' experiences in cooking activities.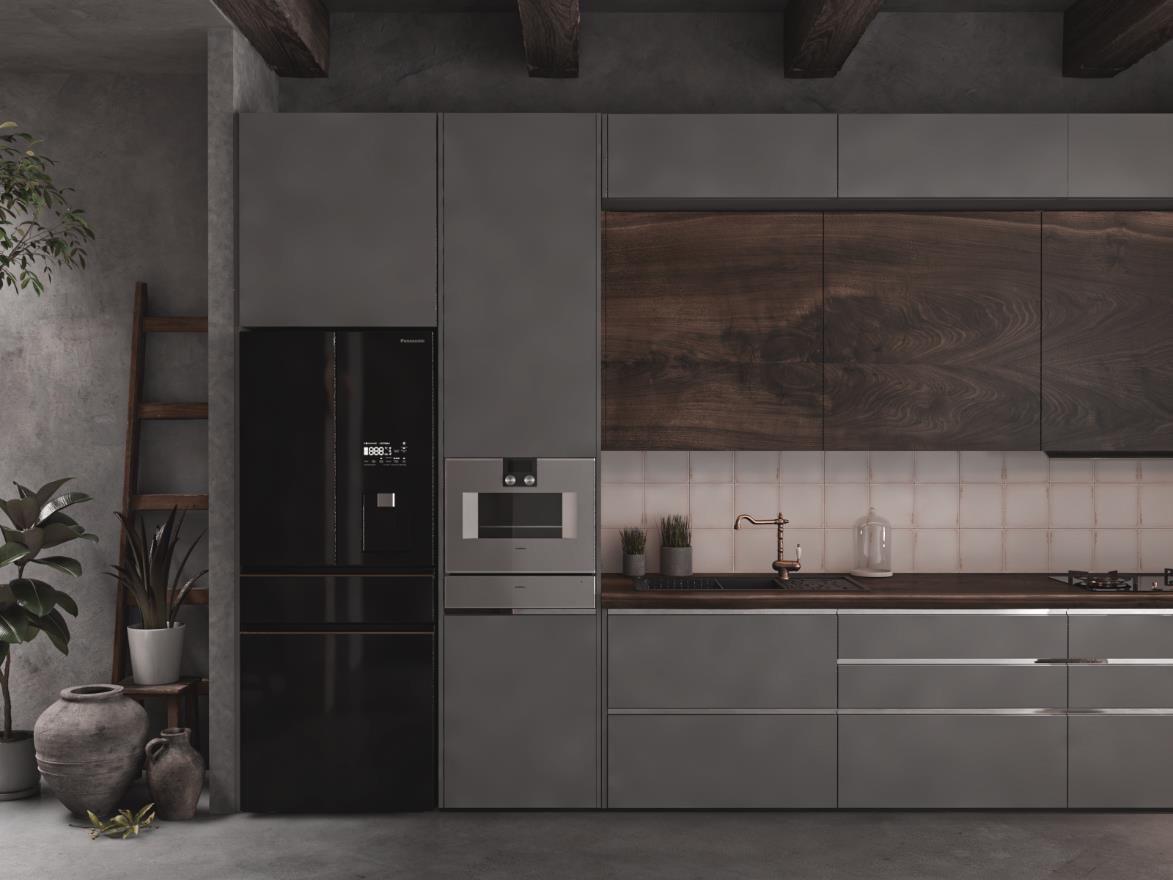 Prime+ Edition brings a premium utility experience, catching up with the trendy healthy living trend
As the perfect piece in the kitchen space, a smart choice for cooking activities, the new Prime+ Edition refrigerator is expected to be a product that meets the expectations of modern consumers.
Elevate your kitchen experience with the new Panasonic Prime+ Edition refrigerator HERE
Notes in the article:

According to the test results of Kitasato Research Center for Environmental Science dated September 14, 2017 and January 25, 2018 on Staphylococcus aureus NBRC12732 under test conditions of 400L chamber using nanoe™ X generator for 50 minutes (for with floating bacteria) and for 12 hours, 5°C (for adherent bacteria).