There are no limits to art, and each artist will have their own way of expressing their work. That's why an Italian sculptor successfully auctioned the "invisible" statue and collected €15,000 (more than VND 387 million). To be more precise, this sculptor didn't sell anything and still pocketed a huge sum of money.
In December 2020, Salvatore Garau, a 67-year-old Italian artist, decided to auction off an "immaterial sculpture" called "lo sono" (roughly translated: "myself"). "Immaterial" here means that we will not be able to see, smell or feel the statue, which means it does not exist.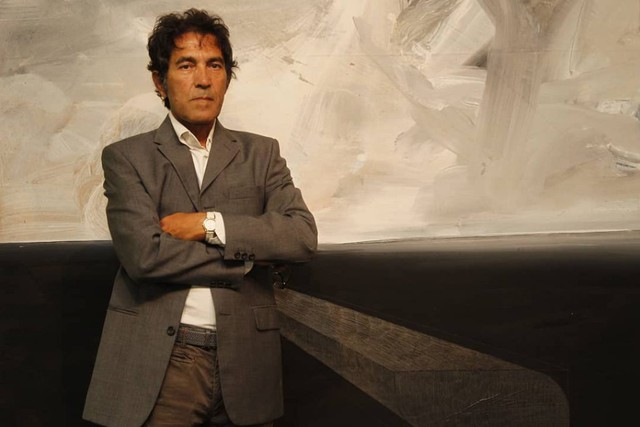 Speaking to Spain's Diario AS news agency, Salvatore said: "Vacuum is a space filled with energy. And even if it becomes really empty, according to the Heisenberg uncertainty principle, that "emptiness" has weight. Therefore, it has energy that is condensed and transformed into particles, that is, us."
Lo sono officially hit shelves last May at the Italian auction house Art-Rite. According to initial estimates, this work has a selling value between €6000 – €9000. However, the customers who participated in the bid were also quite generous and eventually pushed the price up to €15,000 as mentioned above.
In addition to the "sculpture", the highest bidder also receives a certificate of authenticity of the work as well as a series of instructions to go with it. Salvatore said his work must be in a private space with an area of ​​​​more than 2.3 square meters and without any obstructions around.
BUDDHA IN CONTEMPLATION, another "out of nowhere" sculpture by Salvatore.
"When I decide to display an immaterial sculpture in a fixed space, that space becomes the place where a certain amount of thought is concentrated at a certain time. From there, the statue will form on its own and have the most diverse shapes", Salvatore shared, "No one has ever met God, but haven't we still "drawn" our own image of God? !"
Lo Sono is not the only work of art in the "immaterial" genre. In February 2021, at the Piazza Della Scala in Milan, Salvatore held an exhibition and displayed a similar invisibility statue called BUDDHA IN CONTEMPLATION. 4 months later, he continued to launch the work AFRODITE CRIES right in front of the New York City Stock Exchange, USA.
Exhibition of Aphrodite Crying by Salvatore Garau.
The 67-year-old sculptor shared: "You can't see my works, but they exist and are made of air and spirit. These are works that will force you to activate your imagination in order to see it – a power that everyone has, even those who don't believe they have it."
According to artnet
.