When the cryptocurrency craze exploded, Siraj Raval – owner of the 2018 Tesla Model 3 electric car in the US tried all kinds of ways to be able to mine coins / tokens with his car. Of all the ways Raval has tried, hacking into the Tesla car's internal computer and plugging the GPU directly into the car's electric motor has been the most profitable.
"It's a computer on wheels… It's simple to hack into this 'computer car'," says Raval, who describes the process as essentially hijacking the car's firmware. so that the system can provide more power to the mining rig consisting of 5 video cards, which are directly connected to the Tesla car's power source. Although doing this can lead to the risk of voiding the vehicle's warranty, Raval insists it's worth it.
In fact, when the ETH price peaked in 2021, Raval claimed to have made quite a bit of money mining with his Tesla car. Although he has to pay between $30-60 a month to charge his car, Raval says the cost is acceptable compared to the profits. Accordingly, instead of selling, Raval decided to transfer all of the ETH mined to a platform that provides crypto custody services, which offers an annual interest rate of up to 23% for custodians. sign. This way, Raval was making around $400 to $800 per month, even during the crypto market plunge.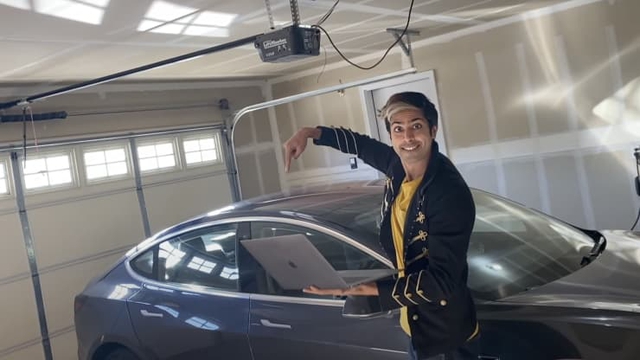 Alejandro de la Torre – another miner also confirmed that mining with Tesla cars is technically feasible. According to Torre, it's like connecting your mining device to any other source of electricity.
"The main factor is still the price of electricity. If mining with electric cars costs less, then why not do it," said Alejandro de la Torre.
As early as 2018, Chris Allesi, who claims to be the first electric car dealer in Wisconsin (USA), decided to test mining with his Tesla. The process is nothing new for Allesi, who is known for flaunting electric car models on his personal YouTube channel K-Man.Like Raval, Allesi has tried a number of different ways to transform it. his Tesla Model S into a cryptocurrency mining rig.
Specifically, Allesi tried Bitcoin mining by plugging the Bitmain Antminer S9 – Bitmain Antminer S9 – Bitmain's specialized ASIC miner model – directly into his car battery, with the help of an inverter. This inverter will adjust the voltage of the Tesla battery to a level compatible with the Antminer.
Not only mining Bitcoin, Allesi has also successfully utilized the vehicle's firmware to mine other coins like Moreno.
"It's not a big deal," Allesi says of the process. Accordingly, he used Tesla's built-in computer and screen to navigate to a website that had been specifically set up to mine Moreno coins.
"I can run the miner in the browser," explained Allesi.
Is mining with a Tesla car really 'delicious'?
Whether mining crypto with Tesla cars is profitable or not depends a lot on when the driver buys their car.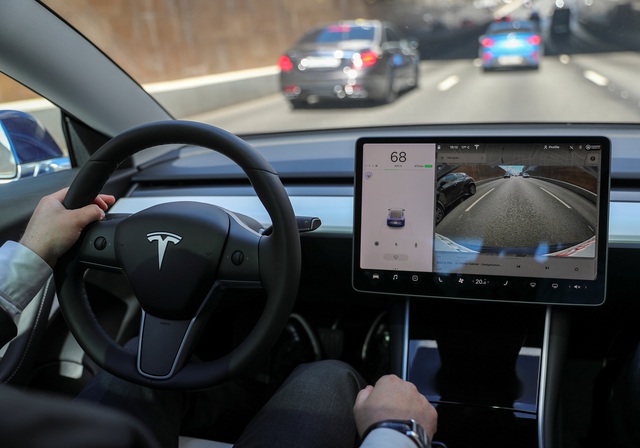 Because he ordered the car before January 2017, Chris Allesi enjoys a pretty good after-sales service from Tesla. It's the privilege of getting super-fast charging for life at no extra cost for the life of your vehicle. Thanks to this privilege, Chris Allesi took advantage of the 'temple electricity' from the car's battery to mine Bitcoin directly.
In 2018, Chris Allesi estimated that in a 60-hour period he would earn $10 worth of Bitcoins. This entire amount is counted as profit, as Chris Allesi does not have to pay any other fees.
Even so, Chris Allesi does not consider the profit from mining to be worth the trade-off.
"Why would you want to do a job that would wear out the hardware on a car worth $40,000 to $100,000? It can really mine? Yes. It mines anything. anything worthwhile to be profitable in any way, shape or form?
"Right now, although the price of Bitcoin has increased significantly, the difficulty of mining this cryptocurrency has also increased. In the same time period and the same type of equipment, the profit I can get from mining Bitcoin Now it's only about 1-2 USD".
"Mining difficulty is too high… I could make more money working at McDonald's. If you are working for a company, you'd better try hiding a miner in the ceiling for stealthy mining, than mining with a car," Allesi offers an alternative.
Sohmers, one of the first to try mining with a Tesla Model 3 in 2018, insists such high returns are unlikely. "The best estimate I have for the hashrate for the GPU in the Model 3 would be around 7-10 MH/s. Currently, at 10 MH/s, that would generate about 13.38 worth of ETH. dollars, excluding any expenses, Sohmers told CNBC.
Check out CNBC
.