The cryptocurrency market is going through a difficult period, as the price of BTC dropped from an all-time high of $67,000 to $30,000. The cryptocurrency market continues to be volatile, when the price of a top cryptocurrency, Luna, has been divided up to a million times, while stable coin UST has lost the $ 1 mark, causing many investors to struggle. , while the future of the market is questioned by a big question mark.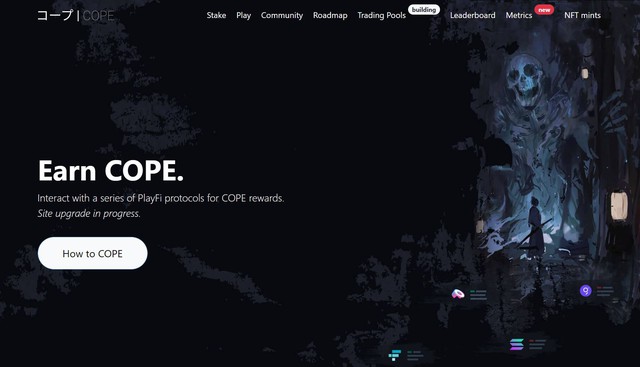 In that difficult context, an extremely unexpected event happened, no less than the fall of Terra Luna. It was on the evening of May 24, the team of founders and developers of the Cope project on the Solana platform unexpectedly sold 10% of the total amount of tokens, causing the price of COPE to drop by 77%, from 0.3 USD down to only 0.069 USD.
Many investors in this crypto project have lost a large amount of money after the incident, without any prior notice from the project development team. However, this is not a rug pull, or a hacker attack, or for some unexpected reason like the demise of Terra Luna.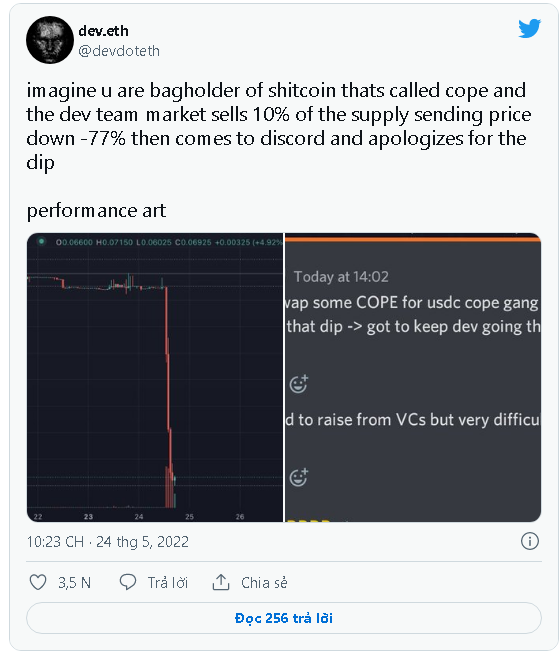 The main reason is that the founding team of the Cope project was forced to sell a large amount of tokens, in order to have money to continue to develop through the current difficult period. Immediately after the incident, the development team posted on Discord to explain and apologize to investors.
"We were forced to exchange some COPE to USDC. Sorry everyone this has caused the price to drop, but we need the money to help sustain the dev team through this difficult time. We tried to raise capital through a series of VCs, but failed in the current market situation." Cope project founding team said.
A source on Twitter said that the founding team sold up to 10% of the total COPE tokens, causing the price to drop by 77% and the total market capitalization of COPE to only $1.3 million. Even so, the amount that the founding team earned was only 300,000 USD.
At its peak in May 2021, the COPE price set an ATH at $8.3, bringing the coin to a market cap of $133 million.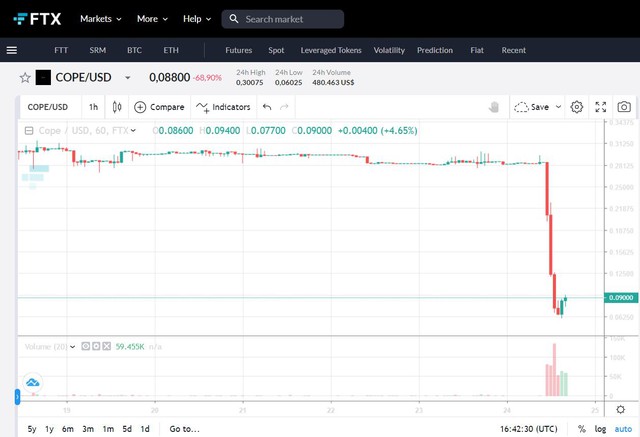 Cope is a project that provides trading signals based on famous accounts, built on Solana platform. Users can also staking COPE to receive interest and "play" Shodown of this platform to receive rewards.
It is not clear whether this sell-off by the project's founding team can help with its continued growth or is an act of suicide, causing all other investors to suffer losses and lose confidence.