Yiliang Museum, China is home to many valuable antiques. But few people would have guessed that, in the massive amount of items on display here, the intact embryo of a dinosaur is hidden in a 70-million-year-old fossil.
Named Baby Yingliang, this dinosaur from the carnivorous genus Oviraptor may have become the missing link in the dinosaur-bird link. Young dinosaur bones are extremely thin and fragile, so they rarely last long enough to become fossils. The truth makes the new discovery even more unique.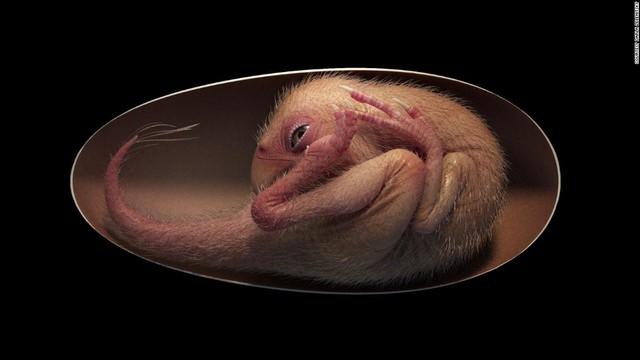 "It's an amazing specimen… I've been working with dinosaur eggs for 25 years but never seen anything like it," Zelenitsky, co-author of the new study told reporters. "Until now, we didn't know much about what happened in dinosaur eggs before they hatched, because there are too few dinosaur bones left in the embryonic stage, especially the intact specimens, preserving the shape of the dinosaur. life inside eggs".
The dinosaur egg is about 17 centimeters long, and scientists estimate that the hatched dinosaur will be about 27 centimeters long (including the tail). They believe that if it survives to adulthood, Baby Yingliang will be 2 to 3 meters long.
A team of scientists from China, the UK and Canada carefully studied the posture of Baby Yingliang, compared them with previously discovered dinosaur embryos and came to the following conclusion: Before the time of hatching, the dinosaur also transformed into a new shape, just like the way a bird twists and then punches the shell to leave the egg.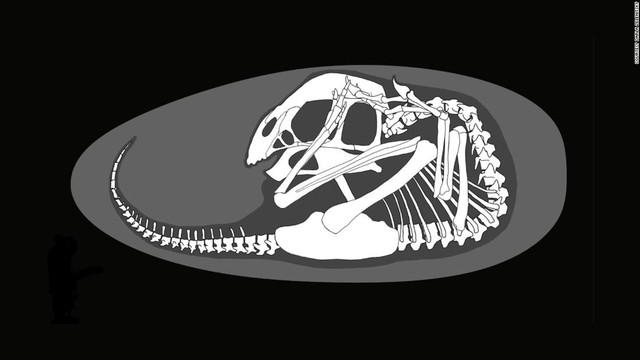 "Most flightless dinosaur embryos are incomplete, because most of the bones are removed from the joint', said Waisum Ma, lead author of the study. "We were surprised to find this embryo perfectly preserved inside the egg, which lies in a very bird-like shape. This pose has never existed on any flightless dinosaur embryo".
Modern birds are all direct descendants of a group of bipedal dinosaurs known as theropods, including such creatures of pop culture as the Tyrannosaurus rex or the velociraptor. According to researcher Zelenitsky, modern birds also inherited the behavior of sitting on eggs to hatch, just like their ancestors did millions of years ago.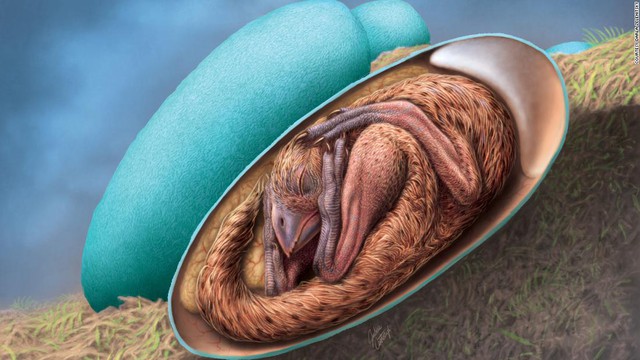 The historical fossil was found in Jiangxi province, and was acquired in 2000 by Liang Liu, the director of a stone manufacturing company called Yingliang Group. After 10 years of "sleeping" in the storage, at the time the Yingliang Stone Natural History Museum was built, the museum staff compiled the items in the storage and discovered the precious egg.
Refer to CNN

https://genk.vn/phoi-khung-long-duoc-bao-quan-nguyen-ven-trong-qua-trung-70-trieu-nam-tuoi-20211222174135809.chn
.