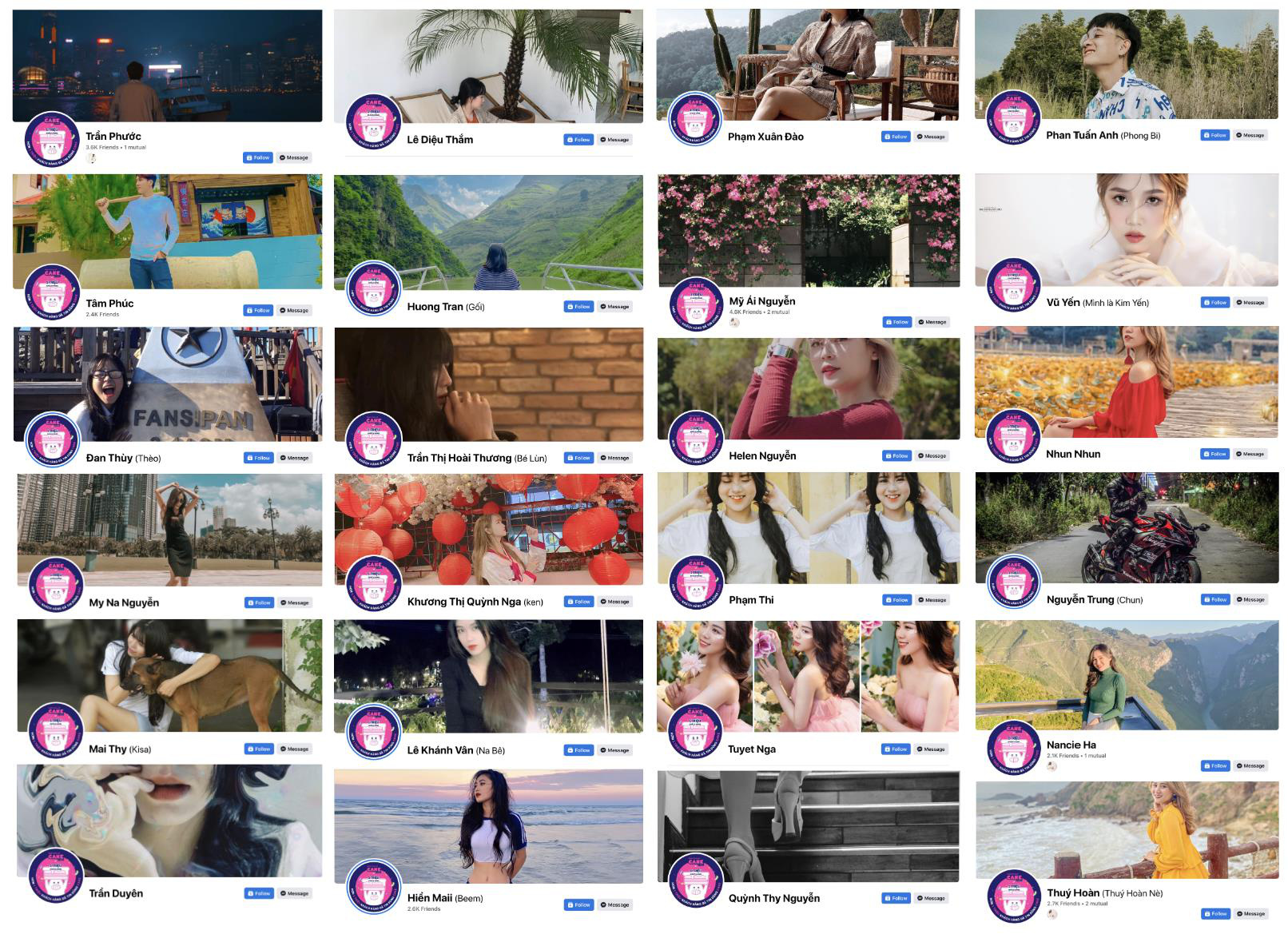 What's so hot about Cake?
It only took 11 months since its launch, Cake by VPBank quickly gained 1 million users. Digital banking is no longer a new product, even though it was born late, it was the appearance of Cake that blew the wind into the banking service market in Vietnam. Defining a youthful style right from the look, the Cake card has 4 unique and outstanding colors (yellow, blue, green, pink). Holding the Cake card in hand, GenZ confidently attracted all eyes from the people around.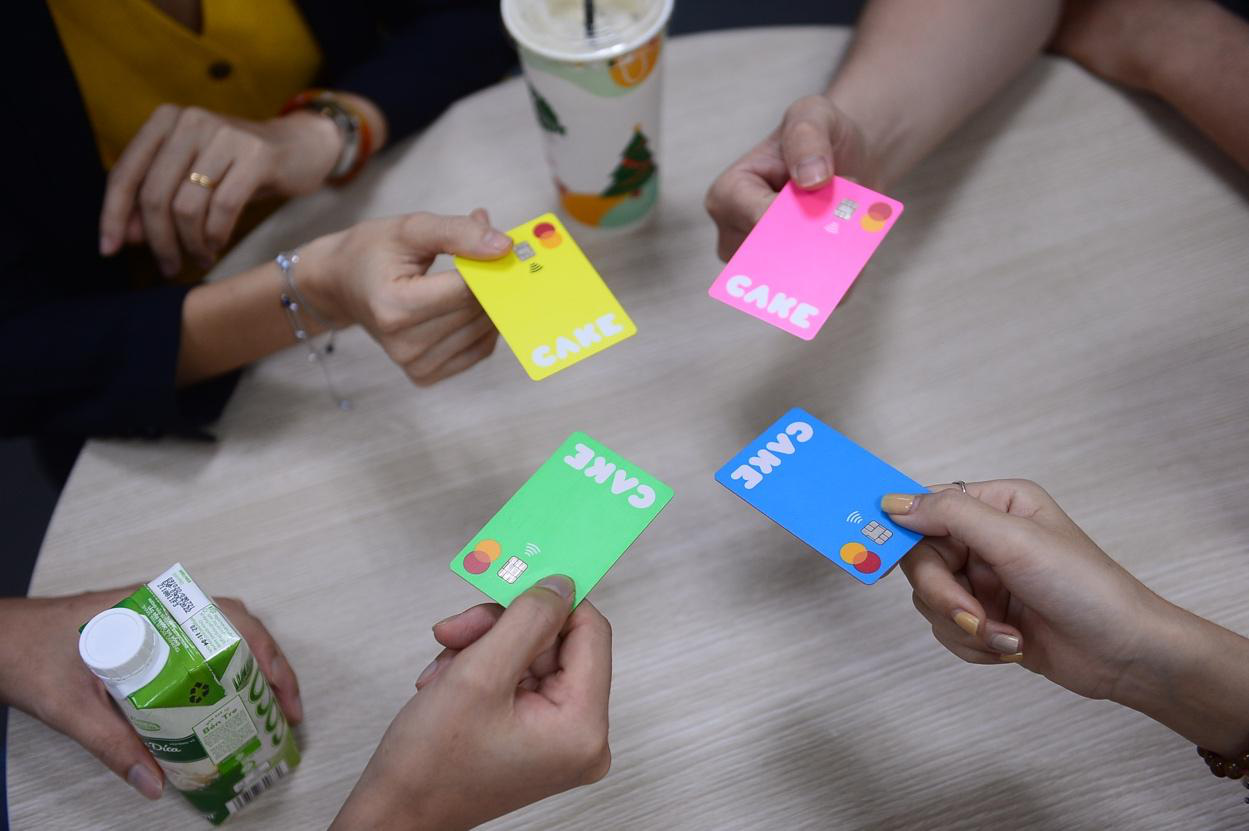 Moreover, Cake card is equipped with the most modern payment technology today, electronic chip accumulation, contactless payment (contactless). While millions of cardholders have to spend time and effort to change chip cards (according to the conversion roadmap of the State Bank), GenZ owners of Cake cards can rest assured, Cake cards are equipped with electronic chips. Standard, same magnetic stripe on the back. Using Cake card, GenZ can experience the most modern one-touch contactless payment technology today. At the same time, on the back of the card with a magnetic stripe, the Cake card is flexible to pay with both new and old POS machines.
Cake "presses the gas" to attract young people with the strategy of increasing the experience. In addition to the trendy 1-touch payment, shopping bills can be quickly paid via QR code. The transfer between two Cake accounts is also done conveniently by phone number, with high safety and confidentiality of information. During the journey with Cake, GenZ is completely free when transferring money, no service fee, management fee, account maintenance fee, SMS fee.
With so many offers, how do I register for a Cake card?
Understanding GenZ, Cake applies modern technology to simplify the card opening process, while ensuring safety and security. With modern and convenient e-KYC (electronic customer identification) technology, it only takes 2 minutes to enter information, take a photo of the identity card/citizen identity card, and a clear portrait photo, GenZ You can open a Cake by VPBank account very quickly at any time. No need to go to the bank, you can use the account immediately after opening. Despite being a young digital bank, Cake's digitization strategy does not seem to be inferior to its "elders".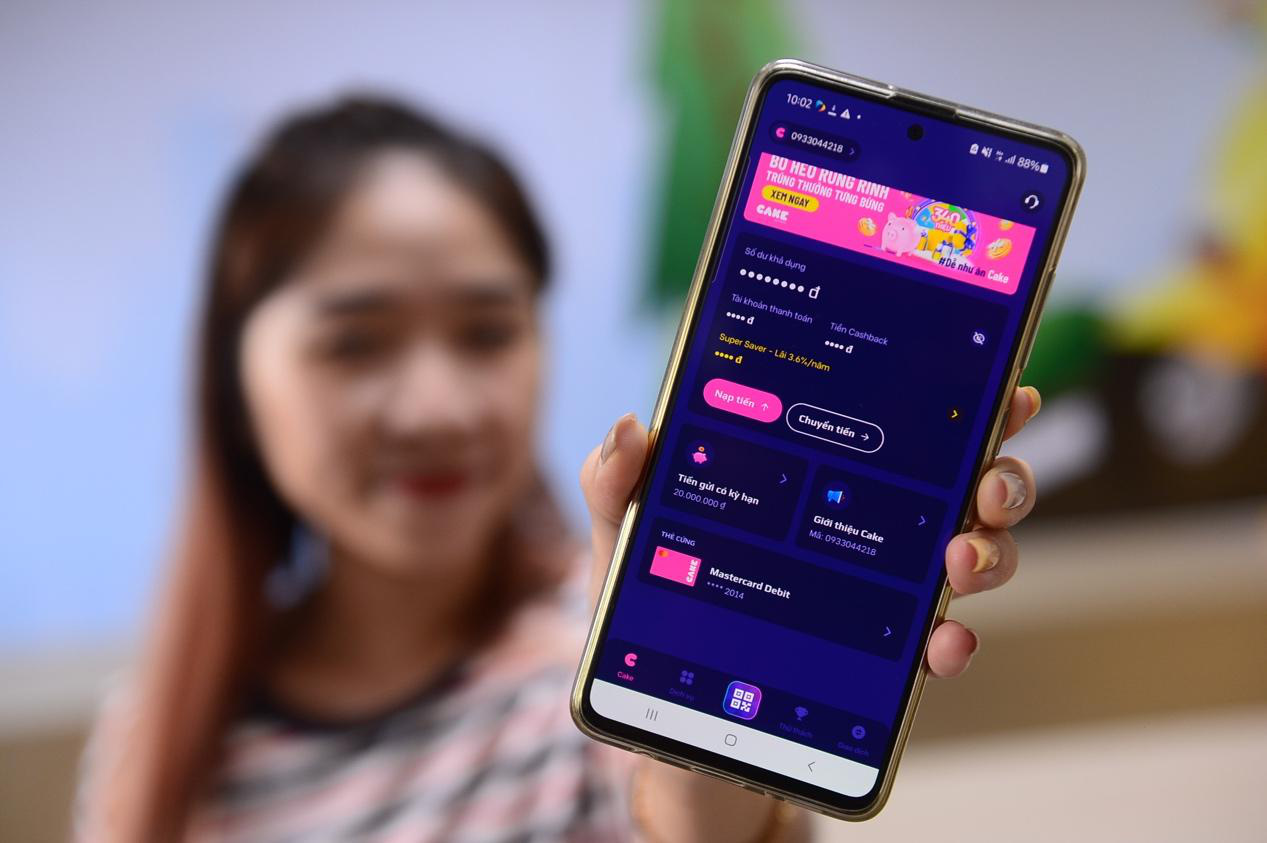 And only Cake, as soon as GenZ activates Super Saver account, the money in his account will be profitable even without saving. Currently, the interest rate is at 3.6%/year, 18 times higher than the interest rate of ordinary current accounts (0.2%/year).
Officially reached 1 million users after only 11 months
Cake's milestone of 1 million users once again confirms the effectiveness of the digital banking development strategy that Cake pursues. At the same time, this is also the recognition of customers, especially GenZ, for the utilities and services Cake brings.
Cake was born at the right time for non-cash payment (TMC), payment in cyberspace exploded. Under the influence of the COVID-19 epidemic, shopping malls are increasingly popular and have become a consumption habit among young people. They are also the leaders of this trend.
According to statistics, Generation Z (those born in 1996 or later) has about 2.6 billion people worldwide, accounting for one-third of the population. E-commerce is an inevitable trend of the whole world and Vietnam is no exception. That trend has been integrated by Cake into paying for car fare on the online ride-hailing application Be. Ride Be, use Cake, GenZ cards to pay online conveniently. This is an effective cooperation model between banking expertise and technology platform, opening up more opportunities for both sides.
Cake's milestone of 1 million users once again confirms the effectiveness of the combination of banking and Fintech (VPBank and Be Group). VPBank and Be Group's efforts are aimed at enhancing customer experience and meeting customer needs, making traditional banking tasks more user-friendly, closer to modern financial lifestyles, and creating a stylish lifestyle. new life.
.