You probably already know a harsh reality that happens in the livestock industry. About 7 billion roosters are killed each year, from birth, on laying hen farms. That's because roosters are not very profitable, taking up space, food and raising time.
Farms therefore choose to destroy them at birth. They pay very high salaries, up to hundreds of millions per month for workers who are only tasked with sifting through chicken holes, finding cocks and killing them.
This situation is so painful that the Food and Agricultural Research Organization (FFAR) of the United States has decided to award a prize of up to 6 million USD, which is 5 times the prize money of the Nobel Prize, to anyone who thinks find a way to end the culling of chicks.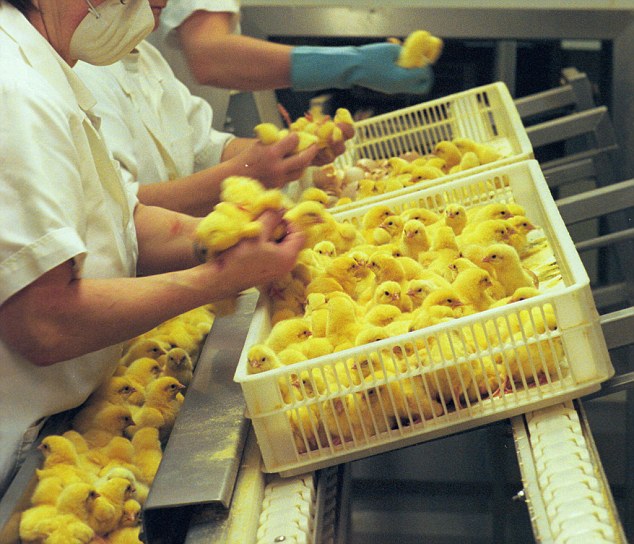 Now, a team of molecular geneticists at the Francis Crick Institute, UK are hoping to win that prize. In a groundbreaking study, they used the gene-editing technique CRISPR to create mice that gave birth to only one, all male, or all female offspring with 100% accuracy.
Because the gene that CRISPR targets is also present in other animals, this study is hoped to usher in an era of outstanding efficiency and high productivity. There, we'll have farms where hens lay only hens, sows don't give birth to boars, and dairy cows only give birth to dairy cows.
But the study also leaves open the door for a future in which CRISPR could be abused to select people's sexes. Currently, the law and bioethics do not allow anyone to engage in this behavior. But in the twilight frontiers that the field of gene editing is creating, there is reason to fear CRISPR will be misused for that purpose.
Sex selection: A thriving field of research
Sex selection has long been a goal that both the livestock industry and scientists have sought. "In the past 5 years, there have been about 25,000 articles published in which gender-specific mice were used", said James Turner, a molecular geneticist at the Francis Crick Institute.
For example, breast cancer studies often use only female mice, and prostate cancer studies only use male mice. "If we can prevent the emergence of uncontrolled sex, the number of laboratory animals saved will be in the hundreds of thousands."
So in the past, scientists have resorted to a number of methods to get animals to give birth only on one side. They can sort sperm by chromosome weight, or use chemicals to poison and kill embryos of one sex before birth.
In a study published two years ago, a team of scientists who also used the CRISPR technique created genetically engineered mice, in which they were able to give birth to four out of five litters. female, that is, reaching a gender selection rate of up to 80%.
New research from the Francis Crick Institute is now considered a giant leap, having brought the sex selection rate up to 100%. The proof is that they have produced mice that produce only males or females in all their litters.
To do this, Turner and colleagues used a two-component CRISPR technique: An enzyme complex can be likened to "rocket ball" disrupt the target gene and a "Guide RNA" for that missile to aim at the right location.
The target here is embryos of unselected sex. Tuner found a gene called Topoisomerase 1 (TOP1) on it. This gene is key to cell division in the embryo. If targeted by a CRISPR rocket, TOP1 will be disabled, leading to a halt in division of embryos when they have 16-32 cells.
For example, if you want a mouse to produce only female mice, Tuner would attach the CRISRP enzyme to the male's Y chromosome and the guide RNA to the female's X chromosome. When these two mice mate, the resulting XY embryos disable the TOP1 gene, causing them to stop developing.
Meanwhile, XX embryos with only guide RNA without the CRISPR "rocket" will continue to grow normally to produce female mice. And because the male mouse embryos died before implanting in the uterus, the remaining female mouse embryos had even more space and nutrients to develop into healthier mice.
In case the researchers wanted to produce only male mice, they simply attached the CRISPR enzyme to the X chromosome of male mice. The same process will occur, but this time, the targeted and disabled embryos will be XX embryos in the mother's womb.
The results of testing this method in the journal Nature Communications show that the team at the Francis Crick Institute has created litters of mice with 100% accurate sex selection.
Application potential comes with concerns
Ehud Qimron, a CRISPR expert at Tel Aviv University, said: "This article is very impressive. It represents a modern solution for creating monogamous animals."
Because the TOP1 gene is present in many animal species, the team says they can apply the method to many other species, including birds, fish and large mammals. Michael Wiles, a molecular geneticist at the Jackson Laboratory, says it will even help restore endangered species.
For example, in an animal population with too few females or males, conservationists can intervene CRISPR to help them have more potential mates to maintain the breed and develop. Some researchers say this approach could help solve many ethical dilemmas, such as the killing of chicks on laying hen farms.
"This sex selection is made before the animal is born", said Tak Mak, a geneticist at Princess Margaret Cancer Center. He himself is doing many animal studies on breast cancer. In which, Mak only used female mice so he have to sacrifice all the males. This new technology"will help erase this awkward and inefficient reality", he said.
However, as with many other gene-editing technologies, using CRISPR to sex-select animals will face a hurdle before it can be commercialized. That is the market acceptance of genetically modified products.
In addition, bioethical issues must also be considered. In fact, this technique killed animal embryos of one sex very early on. Is that reasonable or not?
Sue Leary, president of Alternatives Research & Development, said: "You can't solve one ethical problem with another, here genetic engineering."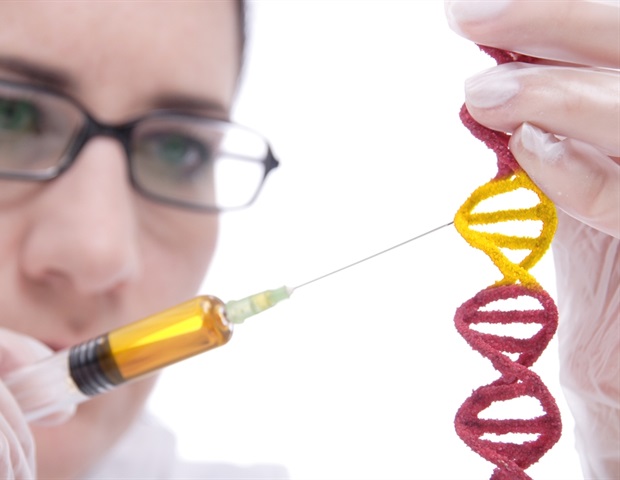 As for the part that many people will be concerned about: Can this technique be used on human embryos to select the sex of the baby to be born? Qimron says it's not currently feasible for humans.
This 2-step CRISPR technique works best only with species that have many offspring and a short gestation period. Rats, for example, can give birth to dozens of pups per litter and give birth after only 3 weeks of mating.
The practice of gene editing in human embryos is not only ethically unethical, but has not been proven safe. So perhaps no scientist or parent wants to test this gender-selection technique in humans, at least for now.
Refer to Science
.