In the future, when our human civilization collapses for some reason, a giant and unbreakable or damaged box may be the only thing left. This box will store scientific data and provide future civilizations with information about how the human world fell.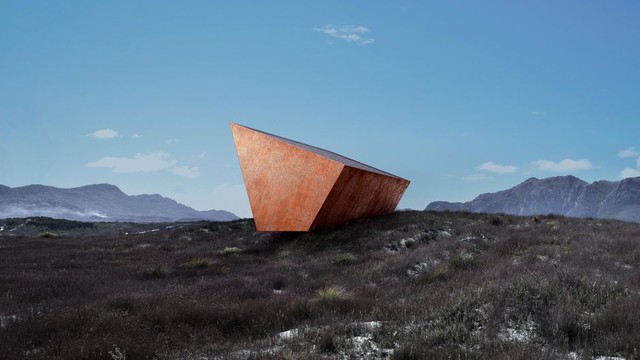 The project, dubbed Earth's Black Box, is a giant metal block made of steel that will be built in a remote area of ​​Tasmania (Australia), according to ABC. To put it simply, Earth's Black Box is similar to the black box on an airplane. They are designed to investigate air disasters and provide important information about what led up to the unfortunate event. With the Earth Box alone, the 'box' is expected to integrate a series of solar-powered hard drives that will record and store a stream of real-time scientific updates and analyzes on the the world's most pressing problem.
Accordingly, climate change, species extinction, environmental pollution and health effects will all be recorded in this special 'black box'. If a future civilization discovers this storage device, they will be able to integrate and deduce events that happened on Earth to find out the answer to the question: Is there a civilization? civilization before us, and what happened to them.
Reportedly, researchers from the University of Tasmania, marketing firm Clemenger BBDO and creative company The Glue Society collaborated on the project to build the black box. In addition to recording data such as atmospheric CO2 levels, ocean temperatures and energy consumption, the black boxes will also be designed to collect contextual data types such as news headlines and articles. posted on social media.
"Our idea was that if the Earth were to perish from climate change, this indestructible recording device would last over time, allowing anyone left to learn from the experience. ", Jim Curtis, executive creative director at Clemenger BBDO, told ABC.
However, there are some concerns that the device will only be able to store data for the next 30 to 50 years. As a result, the team is looking for ways to increase capacity and longer-term solutions such as logging data to steel plates. In addition, the team must also ensure that future civilizations can easily find the 'black box' and have access to it.[j vào thông tin bên trong.
.