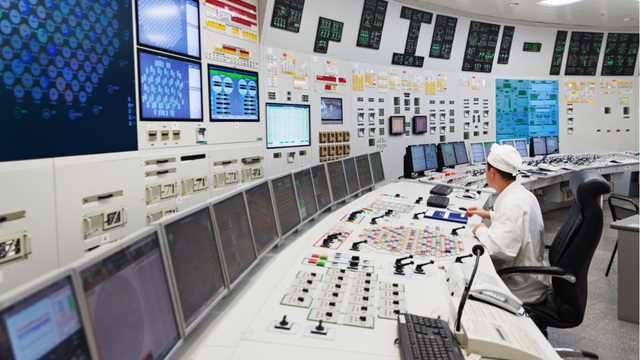 Authorities in Kazakhstan are now thinking of implementing a decades-old plan to build a nuclear power plant to solve the country's pressing problems with a growing electricity deficit. . Due to its attractive tax rates and crypto-friendly attitude, this Eurasian republic has attracted a large number of Chinese cryptocurrency miners when the Beijing government introduced released a series of policies against the crypto industry last May.
Kazakhstan's Energy Minister Magzum Mirzagaliev has revealed two sites that are currently being considered as potential sites for a nuclear power plant. These are the village of Ulken in the Alma-Ata region and the city of Kurchatov in the Eastern Kazakhstan region.
"We are ready with a balance of production and consumption until 2035. We clearly see the need to build a nuclear power plant to power our people and our economy. ", Russian news agency Tass quoted Mirzagaliev as saying.
Kazakhstan is a global leader in uranium ore mining. However, the process to build a nuclear power plant is expected to take a decade. Mirzagaliev admits it will take another 10 years to build it. The government is currently in talks with Russia's Atomic Energy Corporation, Rosatom, which has built nuclear power plants in China, India and Belarus. If completed, the nuclear power plant will also help Kazakhstan achieve its goal of being carbon neutral by 2060, the government official noted.
Kazakhstan began experiencing power shortages this past summer, when the influx of cryptocurrency miners from China caused a 7% shortfall in power supply in the first three quarters of the year. Miners like energy-hungry monsters were quickly blamed for the shortfall, and authorities estimate that a single cryptocurrency mine requires as much energy as 24,000 households. The deficit has forced Kazakhstan, a major fossil fuel producer in the world, to buy high-priced electricity from Russia to fill the gap.
But, instead of protesting and dismissing, the Kazakh authorities have maintained a generally quite positive attitude towards the crypto industry. It welcomes miners and is taking steps to regulate the sector. Recently published estimates suggest that cryptocurrency mining could pour around $1.5 billion into the country's economy over the next five years, with over $300 million expected in tax revenue . A new policy coming from January this year will charge a fee of $0.0023 for every kilowatt-hour of electricity used by cryptocurrency mining businesses.
Refer Bitcoinnews
.