El Salvador President Nayib Bukele is probably the only leader in the world who uses a national investment fund to trade Bitcoin using his personal phone.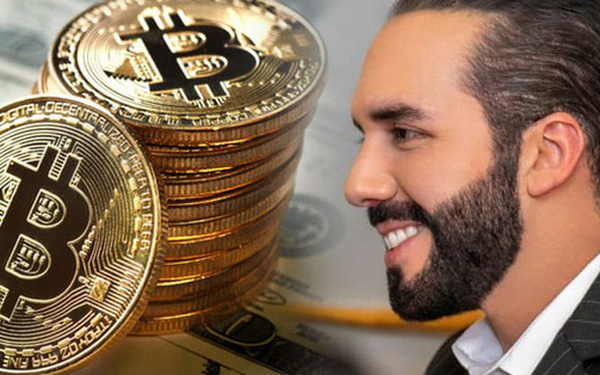 Despite constantly "showing off" bottom fishing on his personal Twitter account, it seems that he is losing money. Al Salvador is said to have bought at least 1,391 Bitcoins with a payout of around $71 million (average $51,056/BTC), according to Bloomberg calculations. Assuming this country still has the same amount of Bitcoin purchased, the Bitcoin is currently only worth about $ 61 million, a loss of 14%.
El Salvador started buying Bitcoin in September after Mr. Bukele approved a plan to make the country the first to legalize Bitcoin trading. At that time, Bitcoin was priced at about $50,000/BTC. The country then continued to buy sporadically in the periods of October, November, and December. However, compared to the time when Bitcoin peaked at $69,000/BTC, Bitcoin's price has dropped 40% of its value, up to now.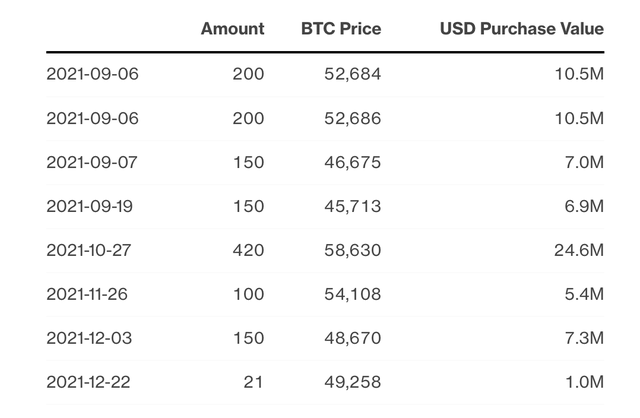 Bitcoin Purchase History of El Salvador President Nayi Bukele.
Mr. Bukele is one of the most famous figures in the Bitcoin trading community. He once pledged to build a Bitcoin city in this country. His government also pledged to promptly grant citizenship to any investor willing to spend $100,000 to buy a national bond, issued via blockchain. He even sparred on Twitter with Bitcoin critics.
Bukele's government plans to build a veterinary hospital out of Bitcoin trading profits. El Salvador's Bitcoin wallet address is currently a secret. The government says it has a $150 million fund for Bitcoin trading but has not released the information.
.