Another point worth noting is that the total contest prize is up to 300 million VND and 120,000 USD Credits of Amazon Web Services. The contest is organized annually by Zalo AI with the goal of encouraging research and application of artificial intelligence to life in Vietnam. The topic is built on high application criteria and focuses on solutions that can make good use of Zalo's rich data sources such as images, music, Vietnamese characters…
Participants will be provided with a standardized data set to train the model and receive advice from Zalo AI's expert team during the competition. Therefore, Zalo AI Challenge is always the most awaited AI contest for those who are passionate about this field in Vietnam. Through many years of organization, Zalo AI Challenge has attracted a lot of talents to attend and help them become more firmly on the journey to conquer artificial intelligence technology.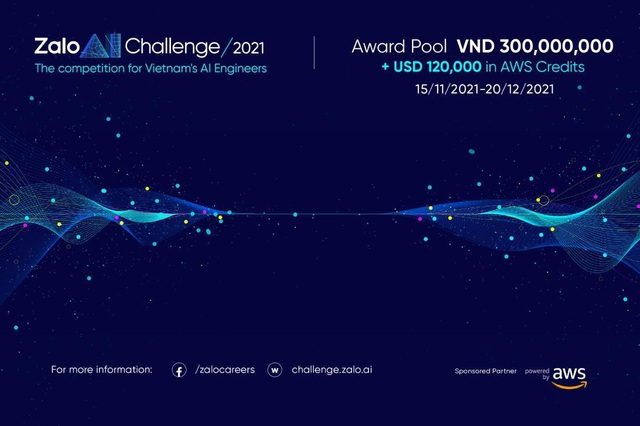 Zalo AI Challenge 2021 returns with 3 interesting and highly applicable topics
After more than 2 months of brainstorming ideas and preparing data, this year's contest returned with 3 problems, corresponding to 3 different fields of artificial intelligence and suitable to the current social context.
"5K Compliance" – Determining whether the group of people in the picture adheres to the 5K rules is one of the highly appreciated exam questions because of its topicality. During the Covid-19 outbreak, the Vietnamese Government promoted the "5K" message, in which masks and distance are two factors that have proven to be extremely successful in preventing the source of the disease. sick. This problem asks the team to build an algorithm to detect whether a person or a group in a photo complies with the "mask" and "distance" criteria.
"Hum to song – Identify song title through humming melody or whistling sound" will be useful for situations where you need to find music where listeners don't remember the exact lyrics, the name of the song only remembers the melody. This topic requires building an AI model to identify songs based on a given humming passage.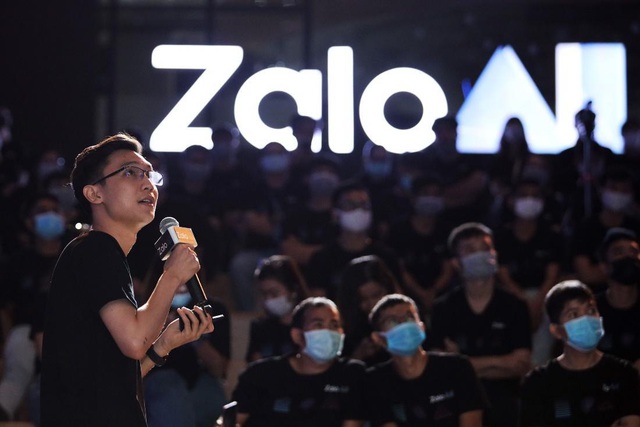 Zalo AI Challenge is considered the most attractive and dramatic arena with AI "masters"
The third challenge involves referring to the terms and provisions of the law to solve different problems in life. Often, we are quite confused in finding out how this matter will be guided by the law because there are so many different Codes, each of which also has many provisions and can be a problem. will be regulated in many Laws, many different provisions. Sifting through the content of a huge data warehouse is often beyond the reach of the uninitiated.
That's why this year's contest "Legal Text Retrieval" was born. To solve this problem, the team will create a search model in the legal documents related to the issue in question.
Mr. Chuong Nguyen representing the organizers of the Zalo AI Challenge 2021 contest said: "We always strive to give the teams challenges that are highly practical and closely linked to issues of social concern. All three exams allow teams to create new approaches to their competition. We hope this year's contest will attract more teams, both students and working people."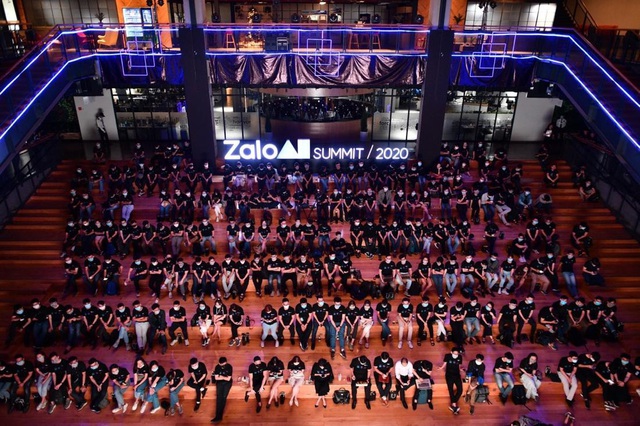 Zalo AI Challenge is held every year and always attracts many teams from all over the country
Zalo AI Challenge 2021 will be held online nationwide. The contest officially takes place from November 15, 2021 to December 20, 2021. In addition to cash up to VND 50 million for the first prize and VND 20 million for the second prize, the winners and runners-up of each group will receive an AWS Activate Credits account worth 10,000 USD with a 2-year validity, plus 1 year of free service from AWS enterprise support, up to $1,500 worth. At the same time, the top 5 of each group will also receive a similar account with a value of 1,000 USD/team.
Candidates can register for the exam individually or in groups using their Zalo account. The portal to register and receive the test officially opened from November 15 at the website: https://bit.ly/AI-Challenge-2021-Zalo.
.