Life is full of ironies! As children, we have a lot of time to enjoy, to live our passions, but most of us do not have the financial conditions to realize them. Growing up, money is available in hand, but not everyone has time to continue to "burn" with their childhood possessions.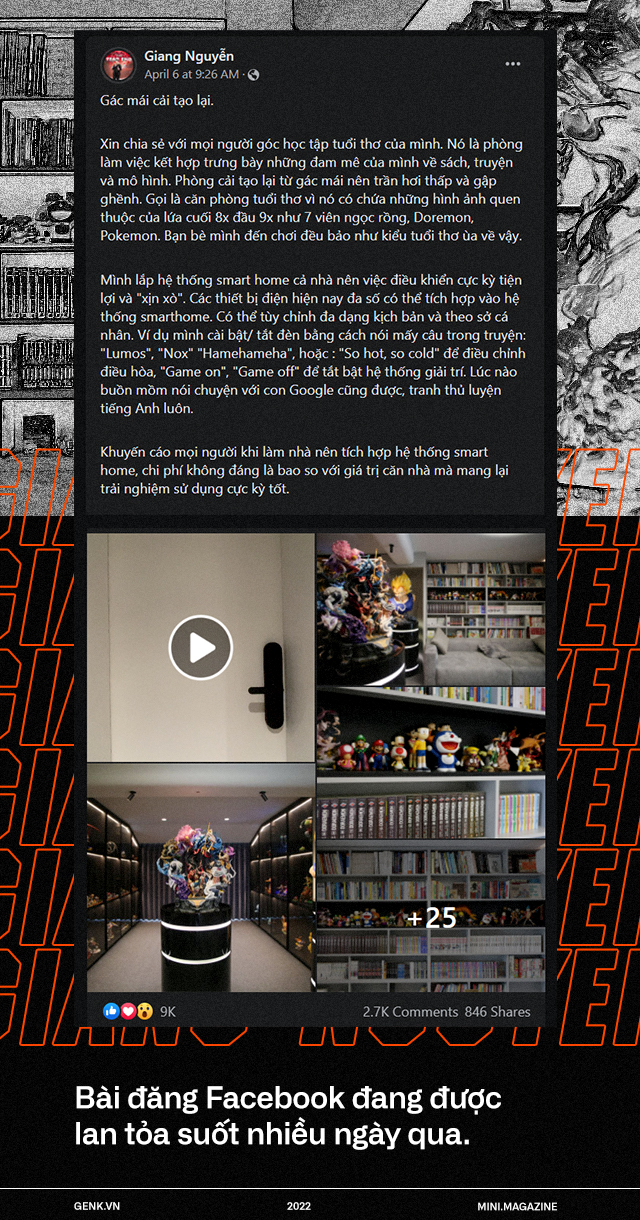 The way to enjoy the passions of youth in the midst of a busy life is to bring them into the living space, the daily working space. And that's exactly what Mr. Giang Nguyen did with his attic room renovation project.
This project is "hot" on the Facebook group Addiction House – a community gathering souls passionate about decorating homes and private rooms in unique ways. The post has received around 9,000 likes, 2,700 comments and 846 shares at the time of writing.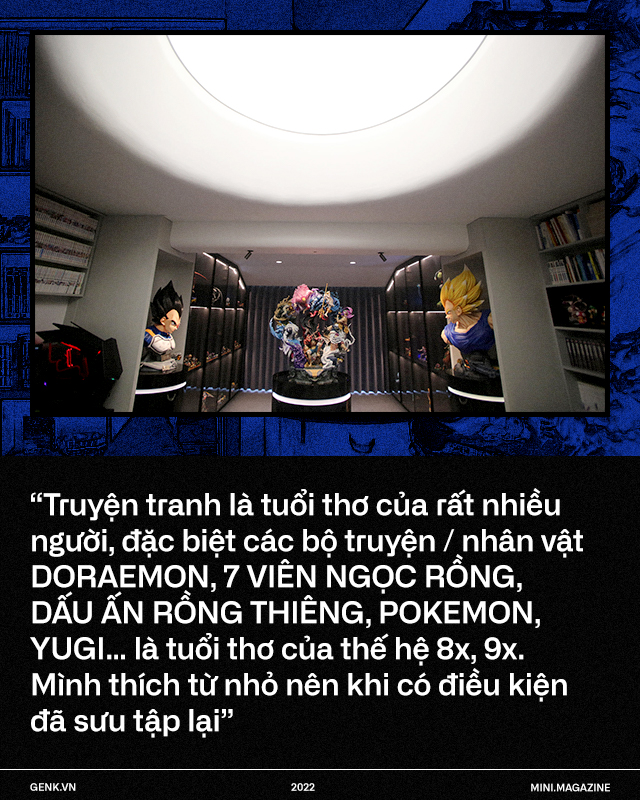 What makes Giang's room unique? Surely, just by looking at it, you will realize that he is a "crazy fan" of famous manga series. In his room is full of shelves of comic books, models of characters from Dragon Ball 7, Doremon to Pokémon. He shared:
"Comic is the childhood of many people, especially Doraemon series/characters, Dragon Balls, Sacred Dragon Mark, Pokémon, Yugi-OH… are the childhoods of the 8x, 9x generations. I liked it since I was a child, so when I had the opportunity, I collected it again."
Since this renovation project had been in the works for a long time, he couldn't remember exactly how many story books and character models were in the room, only giving an estimate of about 1000. Among them, the highest value items include Last Sleep's One Piece model worth about 50 million; Mr. Giang also owns a 1:1 Goku model costing 70 million, but had to put it in another room due to the size of the Saiyan guy.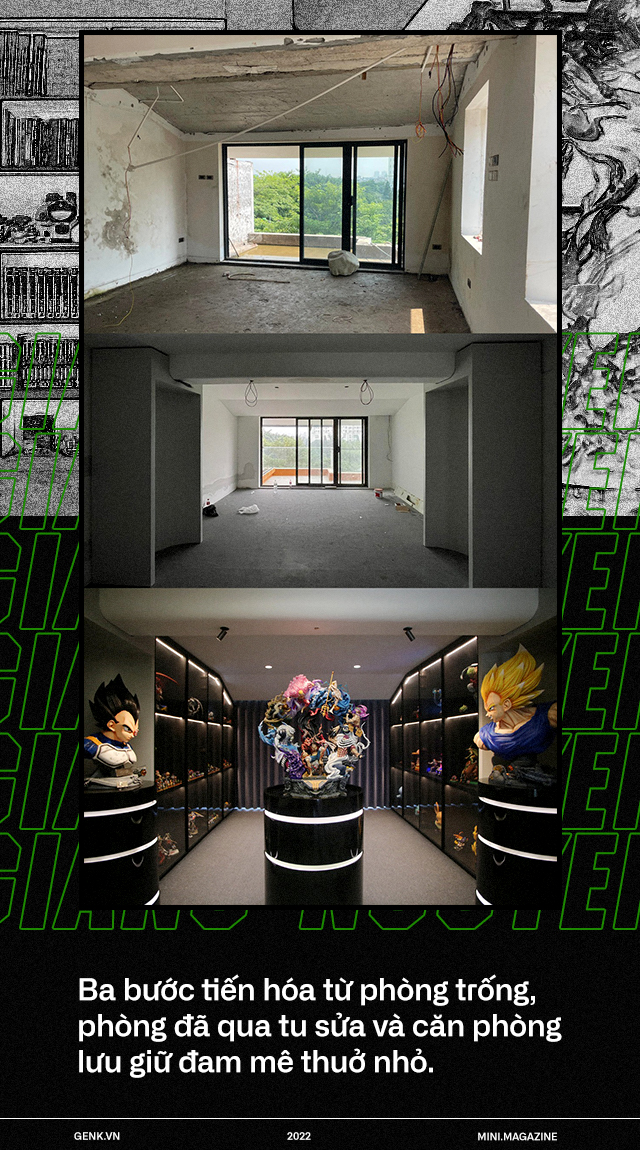 Just talking about the collection to satisfy Giang's passion for comics is not enough. As a person working in the game field, he is exposed to technology every day, so he also wants his office to have "smart" in it. He shared that this room is equipped with lights, curtains, air conditioners, speakers, Wifi routers, robot vacuums compatible with Google Smarthome and solutions from Lumi.
Mr. Giang Nguyen introduces the features in his room
These smarthome products are also highly personalized, customized by Mr. Giang to activate and change status through pop-culture dialogues such as "Lumos", "Nox", or "Kamehameha". ; He also installs simpler commands such as "So hot", "So cold" to adjust the air conditioner, or "Game on", "Game off" to turn the entertainment system on and off.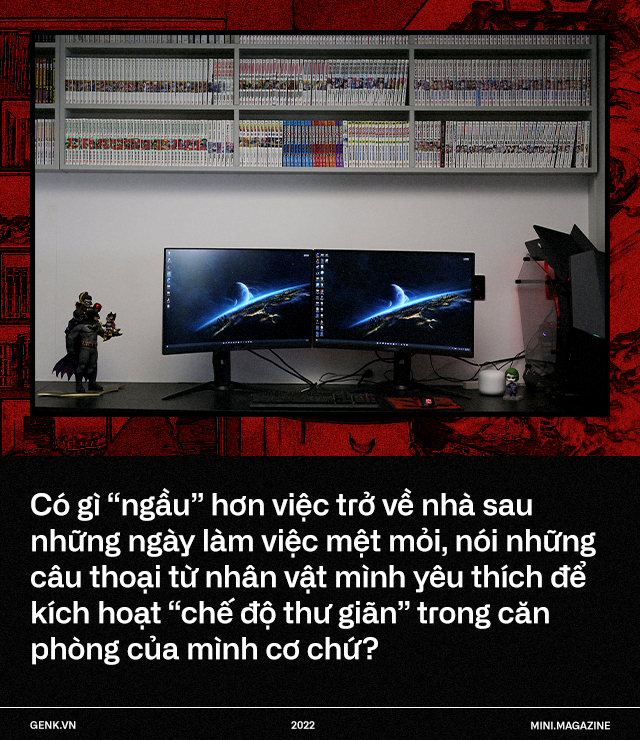 It can be seen that this is a room renovation project that not only has aesthetic value, high use value but also has personalization, highlighting the owner's preferences and personality. This is also what Mr. Giang Nguyen wants to share with readers who are cherishing the idea of ​​decorating their home, or renovating their office or entertainment room: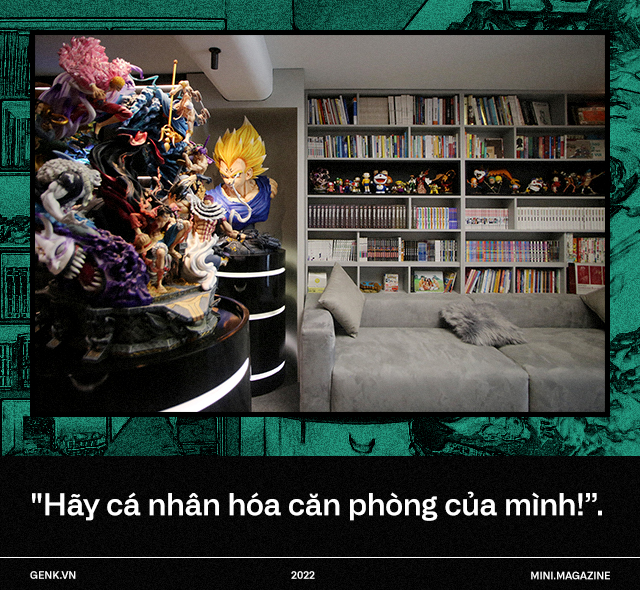 You certainly don't need to have too rich financial conditions to do this. Just decorate with your favorite items to express your personality, it can be posters, photos you take, to comic books like Mr. Giang.
Smarthome items are definitely something to consider, because according to Mr. Giang, "The cost is not worth much compared to the house, but brings an extremely good user experience."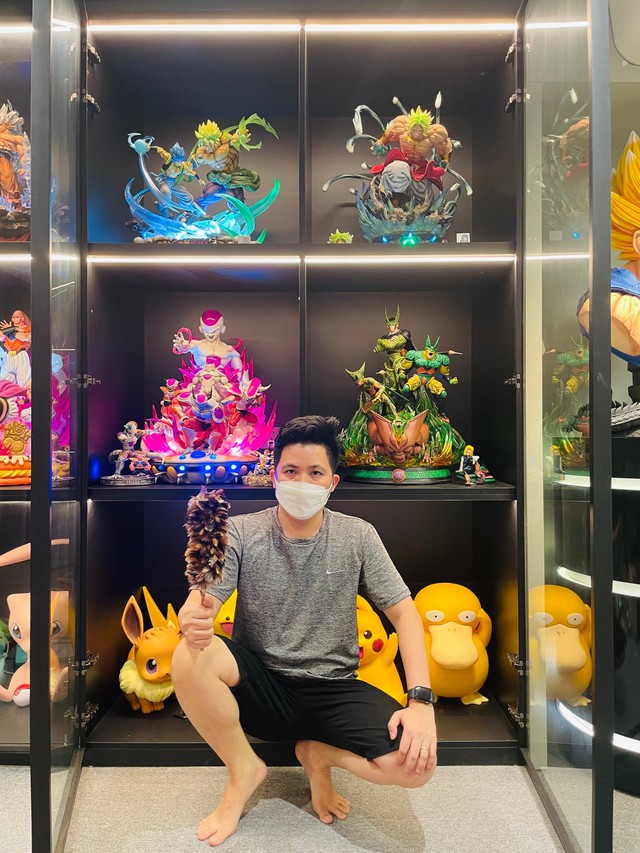 Thank you Mr. Giang Nguyen for allowing us to use the image and answer the interview questions for the article.

https://genk.vn/ket-hop-dam-me-tuoi-tho-va-cong-nghe-hien-dai-chang-trai-ha-noi-cai-tao-gac-mai-thanh-goc- work