2019 is a famous year for VuFood, when this name has just been announced in the Top 3 of the contest "Innovative start-up enterprises applying information technology to develop tourism", and has just appeared on Shark Tank Vietnam to raise capital. successful 350,000 USD (committed on television).
On Shark Tank Vietnam that year, VuFood positioned itself as a retail business, not advertising. The product brought to Shark Tank is the VuFood automatic dispensing machine, introduced as an innovative vending-integrated coffee and milk tea dispenser, bringing a wide selection of drinks to customers in one machine.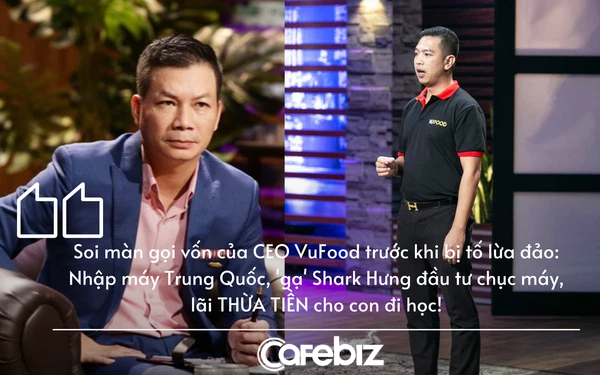 Shark Hung – the only shark who showed interest in this startup – inquired about the business potential: "If I am an individual business, will I buy dozens of computers with enough money to send my children to school?"
"When asked by Shark Hung, I would like to answer: SUPER MONEY for my children to go to school!", Le Tuan Vu affirmed.
Regarding the profit problem, the CEO who studied in China for 6 years said that Shark only needed to spend 180 million VND to invest. A cup of coffee has a profit of about 30% – 49% / revenue after deducting all costs.
Vufood is located at Universities and Hospitals in the form of fixed location rental or revenue sharing of about 15%. Sales at peak locations fall to about VND 50 million. In self-trading, the profit margin can reach 55%.
At that time, Shark Hung's preliminary assessment of the product was relatively good, IoT technology needed to be improved, and the software had to be updated regularly.
The business object, Shark Hung suggested, should be individual business households, the person who buys a few VuFood machines is enough money to send their children to school, not the business object who comes to buy a cup of coffee.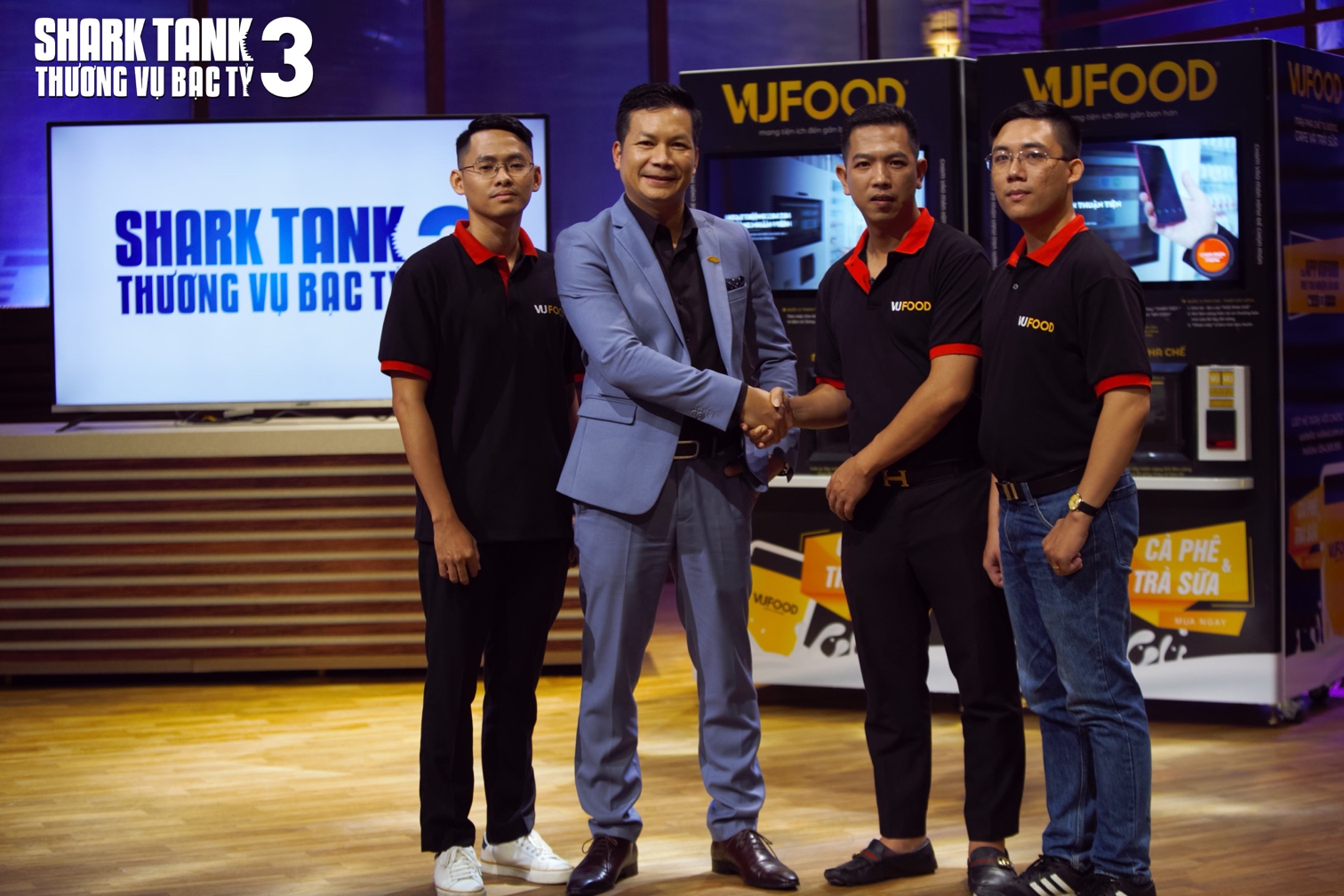 Although not being funded by Shark Hung after the shark tank, VuFood still "borrowed his name" to call for investment everywhere with attractive interest rates.
VuFood is a product of Le Vu Business Solutions Joint Stock Company, established in early 2019 with a charter capital of VND 19.5 billion. However, the CEO, born in 1984, revealed that his only actual contributed capital was 7 billion dong.
After Shark Tank Vietnam, Le Tuan Vu founded VuMedia Vietnam Media Joint Stock Company in 2021, constantly calling for investment "with Shark Hung", promising huge interest rates. Specifically, the VuFood fanpage said that investors only need to put in an initial capital of 15 million VND, earning 1 million VND per month without having to do anything.
To increase prestige, this Fanpage also borrows the name Shark Hung to call: "Investment according to Shark Hung, safe investment, limited risk, guaranteed profit, no need to operate.
Before this incident, Shark Hung and CENGroup had to speak up and call this case "impersonating to raise capital". The truth is that Shark did not invest in VuFood after DD, and warned people not to be seduced.
Recently, VuMedia was accused by hundreds of investors of "capital detention" of tens of billions of dong, after receiving the contributed capital, it "disappeared", the office closed, the CEO could not contact…
https://cafebiz.vn/soi-lai-man-goi-von-cua-vufood-tren-shark-tank-sau-khi-ceo-bi-to-lua-dao-du-hoc-sinh-trung- quoc-ga-shark-hung-dau-tu-chuc-may-caphe-lai-thua-tien-cho-con-di-hoc-2021122212570864.chn
first
.