Chinese electric vehicle manufacturer – Hozon Auto has officially launched its latest electric car model called Neta S. This is a model that many Chinese customers have been looking forward to since its first public debut at the Exhibition. Shanghai auto show last year and is promised to be a fierce competitor to Tesla Model 3.
Neta S is a mid-size sedan that impresses with its sporty "spotless" appearance. The first is the LED headlight cluster divided into two separate parts: the upper part is thin, sharp and pointed to the back, the lower part is hidden into the unique triangular air intakes.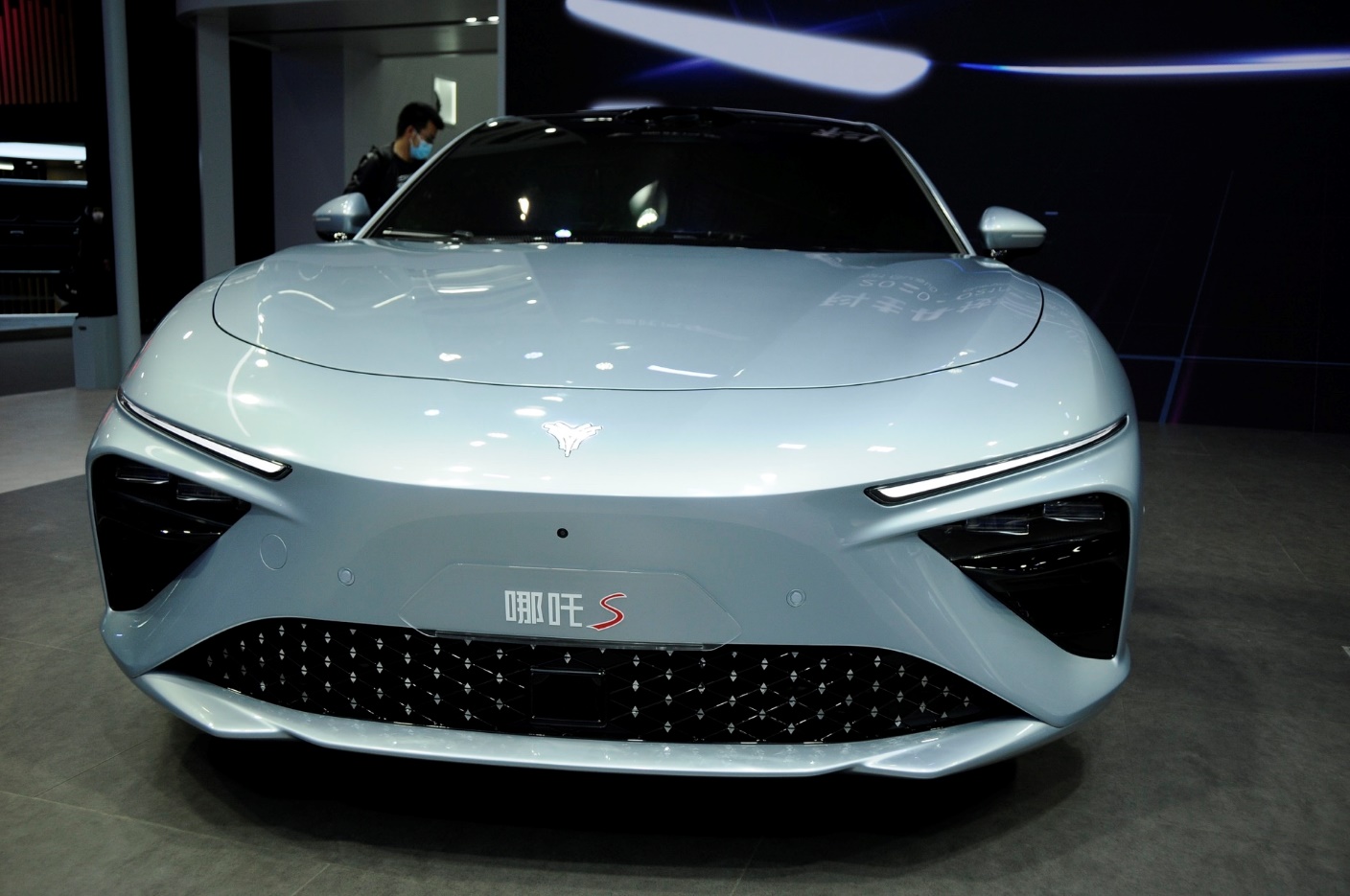 The impressive front of the Neta S.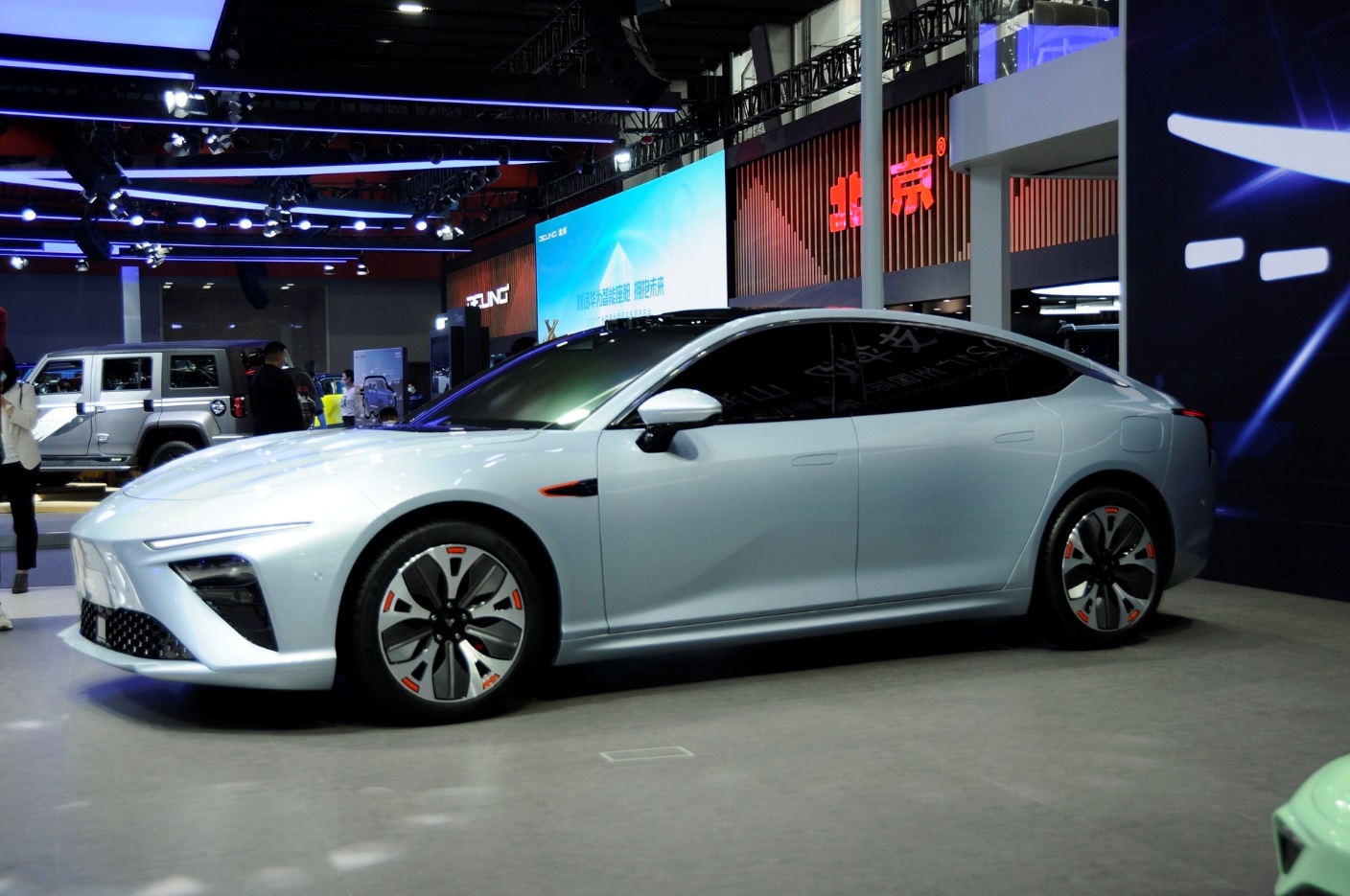 Along the sides of the body are long ribs and hidden door handles and stylish alloy wheels.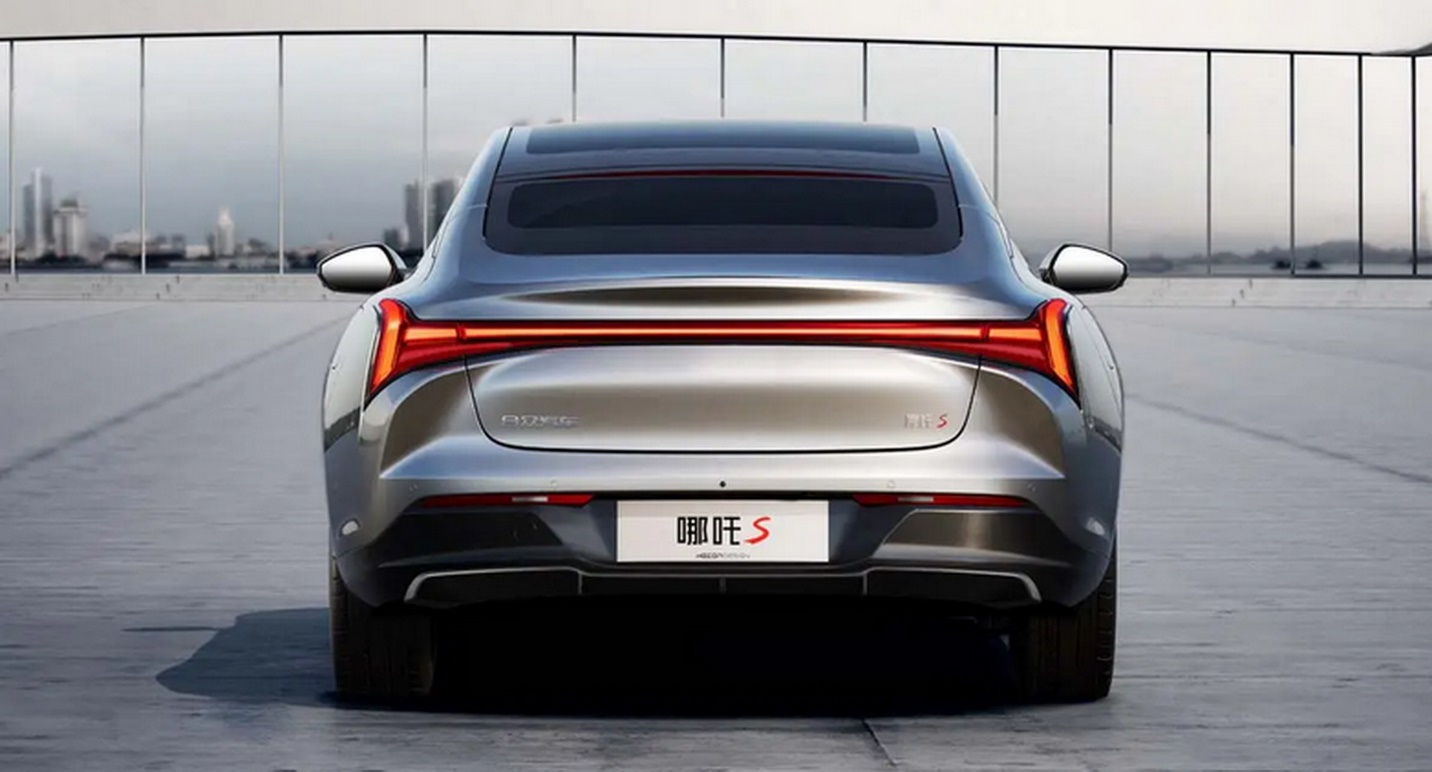 The rear end is carefully designed to attract attention thanks to the LED taillights in the form of horizontal bars combined with a delicate spoiler, fake diffuser and sloping roofline to increase the sporty appearance and aerodynamics of the model.
Neta S has an overall length x width x height of 4,800 x 2,000 x 1,400 mm respectively and a wheelbase of up to 2,900 mm, helping to increase cabin space for the model.
The interior on the Neta S offers luxury and high-class with materials Alcantara (synthetic textile material), leather, wood and metal. The highlight comes from the large infotainment touchscreen that is placed vertically, next to it is a head-up display screen and a secondary touch screen on the passenger side. Besides, there is a maximum capacity of 1,216W audio system with 21 speakers arranged on the roof, headrest and trunk.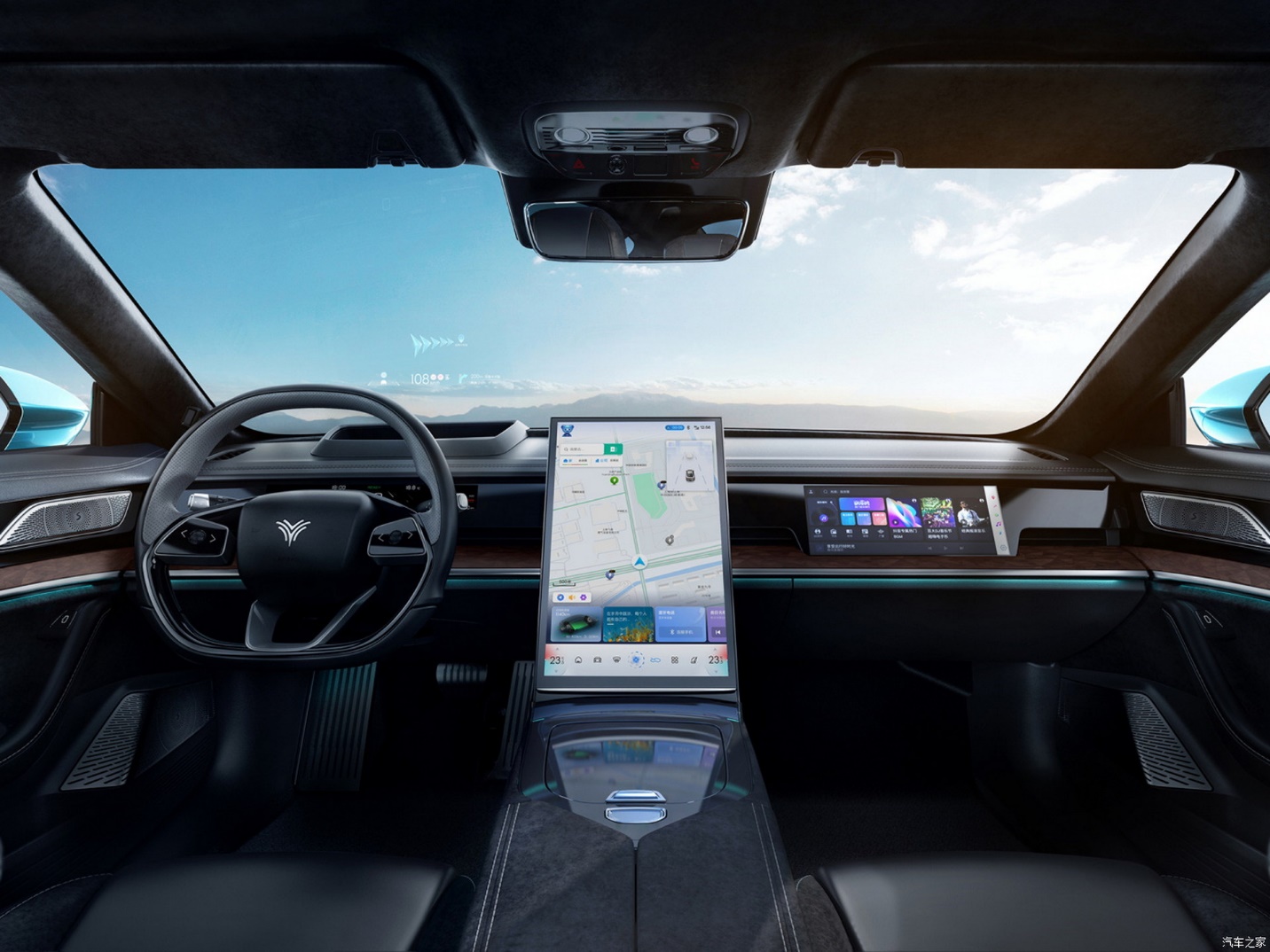 The interior is very luxurious and modern.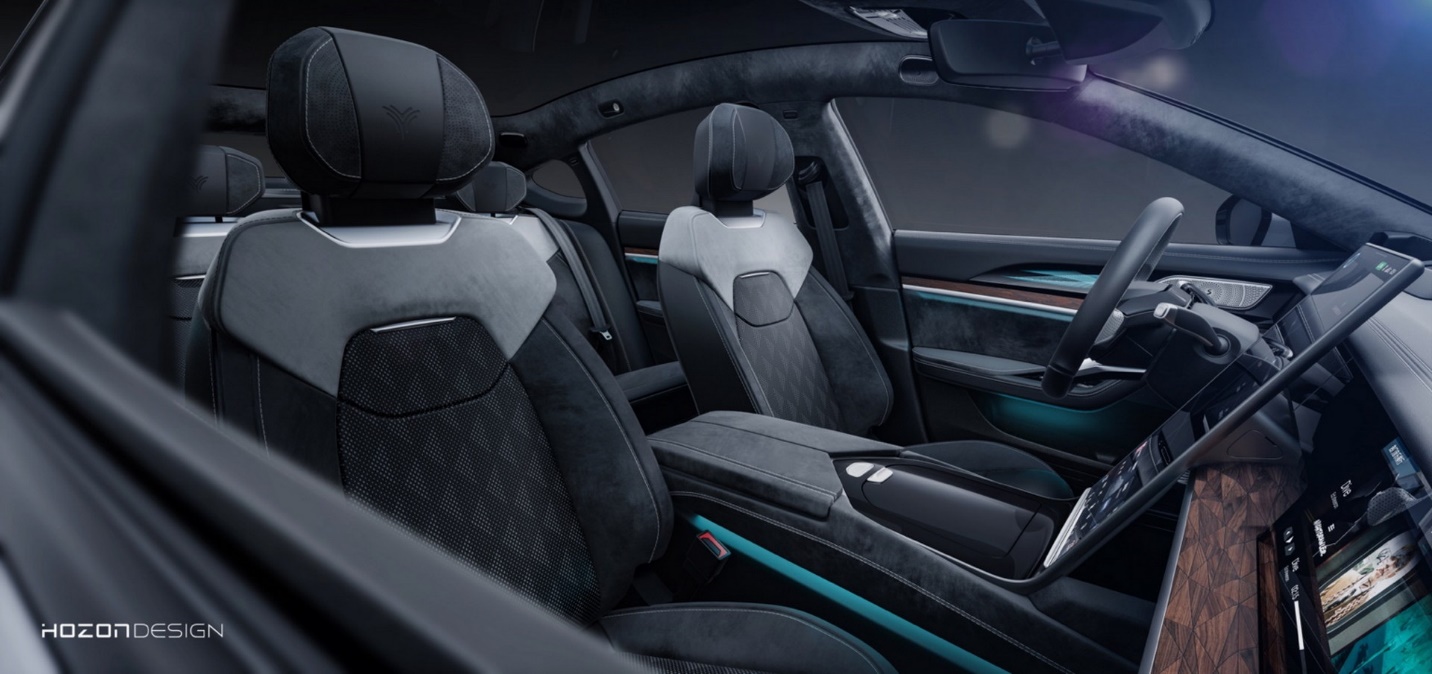 The seats are individually colored with the dominant gray tone. In which the front seats can be adjusted in 6 directions and 12 directions for the driver and passenger with heating, ventilation and massage functions.
The manufacturer has not announced details about the operating system, electric motor and battery on the Neta S, but said that the car will be offered in both BEV (all-electric) and EREV (range-extended electric vehicle) forms. vi with the internal combustion engine acting as an "accelerator" and charging the battery) for a maximum range of 710 km and 1,100 km, respectively.
The company also revealed that the electric motor on the Neta S is 92% efficient with a low power consumption of just 12 kWh/100 km thanks to the HozonEPT4.0 battery temperature management system developed with Huawei's help.
In terms of safety, Neta S will own advanced self-driving technology level 4 thanks to a system of 13 cameras, 12 ultrasonic radar sensors, 5 millimeter wave radars, promising to optimize safety during maneuvers. car control.
Currently, the price as well as the time when Neta S will be launched in the market has not been disclosed by Hozon Auto.
According to Carnewschina/Carscoops