According to Bloomberg news, China has overtaken the US to become the country with the most assets in the world.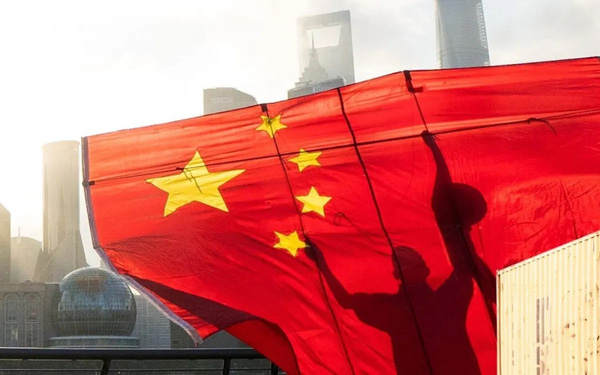 Specifically, a report by consulting firm McKinsey Global Institute in Zurich-Switzerland with the 10 richest countries in the world, representing more than 60% of global GDP, shows that total world wealth has tripled in 20 years. last year with the lead of China.
"The whole world is in a period of unprecedented wealth," said McKinsey expert Jan Mischke.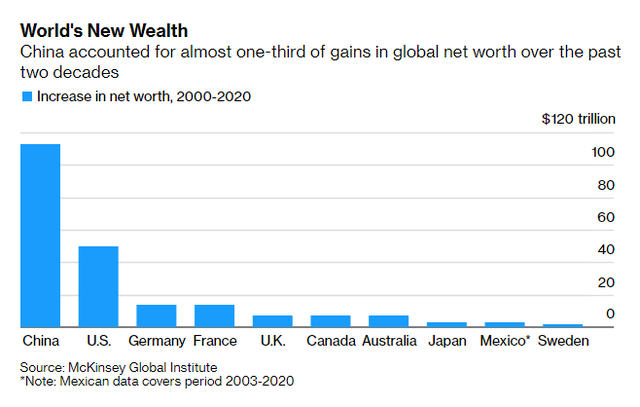 China leads the world in the growth rate of assets in the past 20 years (trillion USD)
Global wealth has grown from $156 trillion in 200 to $514 trillion, and China accounts for a third of that growth. China's total wealth has grown from nearly $7 trillion in 2000, when it first joined the World Trade Organization (WTO), to $120 trillion.
Meanwhile, total assets held by the US only doubled to $90 trillion.
The McKinsey report shows that in both world economies, more than two-thirds of wealth is held by only the richest 10%, and this share is still growing.
Additionally, McKinsey says 68% of the world's wealth is being hoarded in the real estate market. Therefore, McKinsey said that low interest rates have fueled a hot real estate market in the past two years, causing total global assets to surge to an all-time high.
As a result, McKinsey warned that hot growth countries like China could fall into a crisis similar to 2008 in the US. Home prices rose so high that many people could not afford them while the financial system became unsafe with too many bad debts.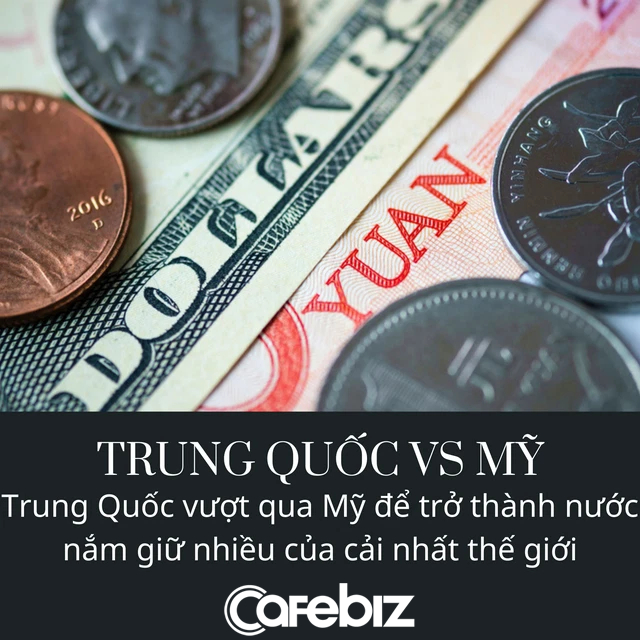 This is also the reason why debt payment delays like that of real estate firm China Evergrande Group attract the world's attention. In the worst-case scenario, the real estate market deflation could affect a third of the world's wealth as well as have a knock-on effect.
.