At the ongoing CES 2022 event in Las Vegas, Sony introduced new TV lines, including the world's first QD-OLED TV. The company's current OLED TVs use panels from LG Display that are tuned using Sony's own process, but the new Bravia XR A95K TVs will feature Samsung-made QD-OLED (quantum dot OLED) panels, with two sizes are 65 inch and 55 inch, both with 4K resolution.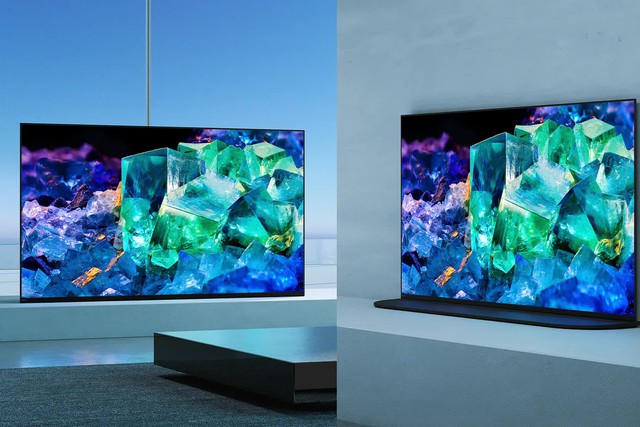 QD-OLED is designed to combine the best qualities of OLED such as perfect blacks, with the benefits of a quantum dot LED TV such as improved brightness and more vivid color reproduction at brightness levels. higher.
QD-OLED displays differ from the traditional OLED panels that have long been produced by LG Display in the way they produce images. LG's displays are considered WRGB OLEDs because they use blue and yellow diodes to create pixels of white light that are passed through color filters to produce red, green, and blue subpixels. More recent OLED TVs add white sub-pixels to enhance brightness – especially for HDR content.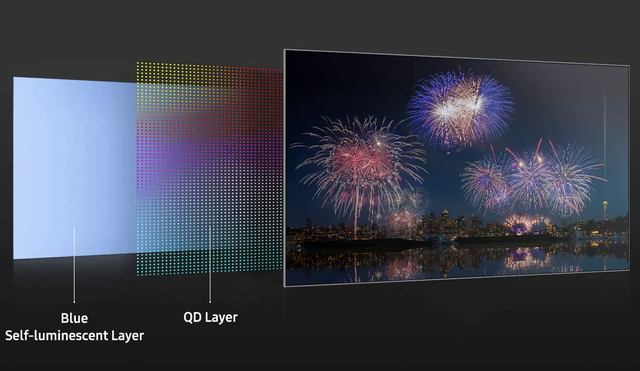 QD-OLED changes this by emitting blue light through quantum dots to convert some of that blue into red and green without the need for a color filter. Blue is used because it has the strongest light energy. This results in greater light energy efficiency; because it does not lose any light when it passes through the color filters, helping QD-OLED TVs to increase brightness compared to previous generation OLEDs. Sony says QD-OLED increases brightness and color by up to 200% compared to conventional TVs.
Sony BRAVIA XR MASTER Series A95K OLED 4K HDR TV (Google Assistant / Hands-free)
QD-OLED screens don't eliminate the burn-in problem, but these panels can last longer than existing OLED TVs because the pixels aren't as active. Samsung Display is using three layers of blue OLED material for each pixel, and that could preserve their lifespan.
In addition to the screen being the main highlight, the A95K also comes with a unique stand that can place the TV in either a front or rear stand style, depending on how you like to decorate your living space with the TV. The back of the TV is designed so that users can hide the cables.
The A95K will have four HDMI ports, with two of them having full HDMI 2.1 capabilities. All of Sony's latest OLED TVs will support 4K gaming at 120Hz, auto HDR adjustment when connected to PS5, and low latency mode.
Sony continues to cooperate with LG Display for its other 2022 OLED TVs, the A90K and A80K, in the lower segment than the A95K. Even the base of the A90K OLED has a small feature that it can raise the screen enough to place the soundbar without obstructing the view.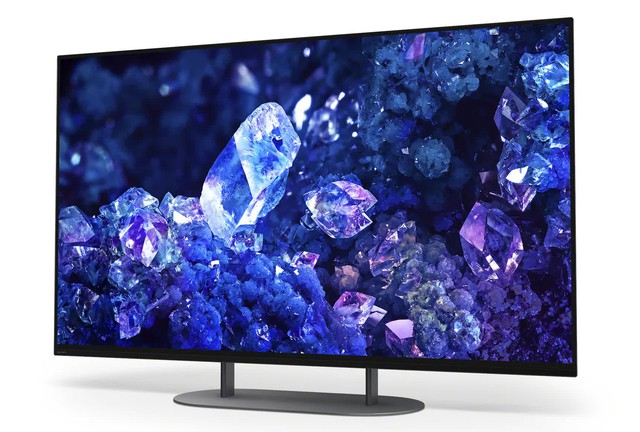 Sony continues to use Google TVs for the 2022 lineup, and they still have company-branded features like the XR OLED Contrast Pro, XR Triluminos Max (for the A95K) or Pro (for the rest), and Acoustic Surface. Audio Plus.
Specific pricing and release dates for all TVs will be announced in the coming months.
There are rumors that Samsung Electronics will also announce QD-OLED 4K TVs at CES 2022, but that has not happened yet.
Reference: TheVerge
.