There's nothing more comforting than a relaxing soak in the tub. But for some people, it's hard to find enough free time in the day to prepare a bath and then soak in it. Therefore, many people often choose to shower with a shower because, after all, it is faster and uses much less water.
But the experience of showering, no matter how long, is like pouring water over yourself. So, what if you could combine the benefits of both a shower and a bath at the same time…for example, by using the innovative device below.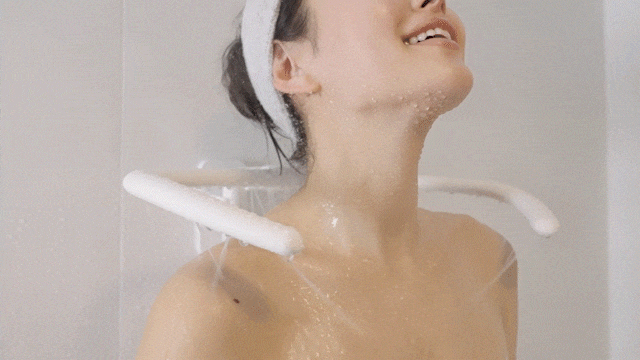 Called SHIN-ON, this product is running a crowdfunding campaign in Japan. It is an attachment on the shower head, with the manufacturer's claim to give a warm and relaxing feeling like taking a bath.
It's basically a U-shaped stationary showerhead that can be attached to the head of a regular shower and will wrap around the user's upper body. It creates a stream of hot water around the shoulder and neck area, as well as a large mist ball around the chest area.
This design allows the water to stay warm for longer than the small jets of a regular shower, while also affecting a larger area of ​​the body, giving the user a "warm and enveloping" experience. "It's like being in a bathtub.
And SHIN-ON not only saves you time, but also saves water. According to statistics, an average bathtub uses 180 liters of water, while SHIN-ON uses only 42.5 liters.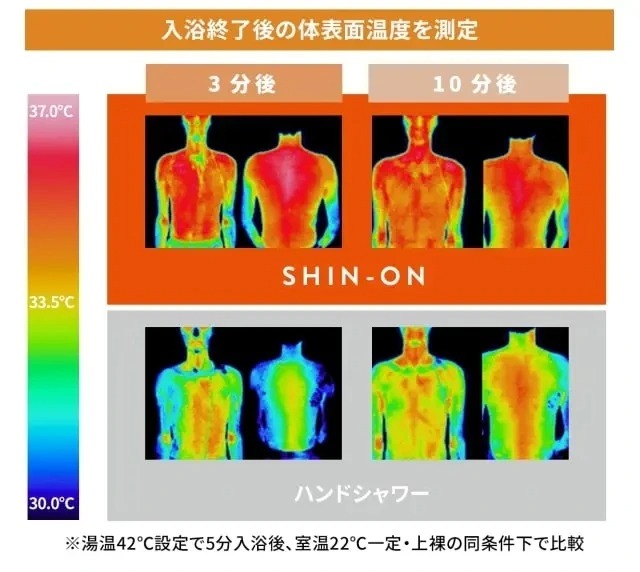 Not to mention, the warmth it brings also lasts longer. The product was tested on ten subjects (5 men and 5 women of different ages). The results showed that 9 participants commented that the warm, relaxing feeling lasted even after they got out of the bathroom. Compared with conventional showerheads, SHIN-ON is claimed by the manufacturer to give users a long-lasting feeling of warmth and relaxation.
The product is also quite simple to install. A regular shower head can even be left in place, as the attachment for the SHIN-ON kit features a valve (circled in the image below) that allows the user to redirect the water flow anywhere. they want to.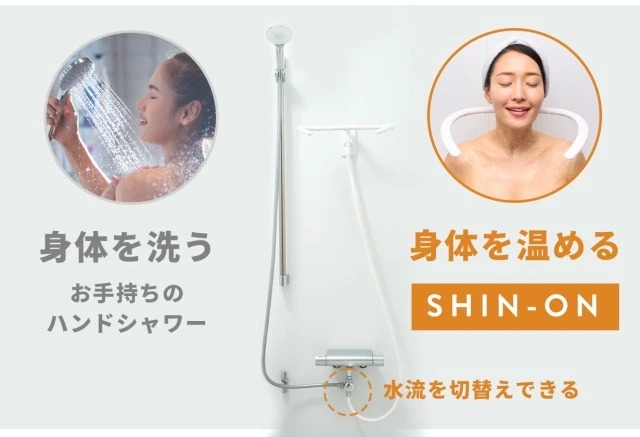 The product is currently on sale on Japanese crowdfunding site Makuake for around $132. The project must reach its goal of completion by June 25, but at this point, the required capital has been raised 85%.
Refer Soranews

https://genk.vn/mang-trai-nghiem-tam-bon-len-voi-hoa-sen-thiet-bi-nay-giup-tiet-kiem-ca-thoi-gian-lan-nuoc-20220412172941894. chn