Recently, mini projectors, compact travel projectors are very hot. But if you want the best picture experience, bright and suitable for home use, ultra-short throw projectors like the LG CineBeam HU715Q are the "extreme" value for money.
What's so good about LG CineBeam HU715Q projector that costs 87 million?
This projector is quite large in size, weighing more than 11kg, so it is clearly not highly portable. In return, you get outstanding picture quality, up to 2500 ANSI lumens of brightness instead of just ~500 ANSI lumens, 85% DCI-P3 color gamut, 2,000,000:1 contrast ratio, and exceptional resolution. 4K resolution from 80 to 120 inches in size.
Luxurious design and modern
Hitting the high-end segment, the LG CineBeam HU715Q projector has an impressively beautiful appearance that is understandable. At a glance many people will think this is a DVD player or game console. The shell is made of pure white matte plastic, combined with a gray fabric front cover to cover the speaker system. This fabric is also not a medium size because it is a high-quality Kvadrat woven fabric from Denmark.
The design of the LG CineBeam HU715Q projector is minimalist but very sophisticated and modern.
Unlike normal projectors, LG CineBeam HU715Q is an ultra-short throw projector, must be placed directly under the wall you want to project the image on. Therefore, the sound in the speaker will come out right below the image instead of behind, sounding more reasonable. In addition, the installation is also extremely easy, just put on the TV cabinet, stand or even on the ground to project the image.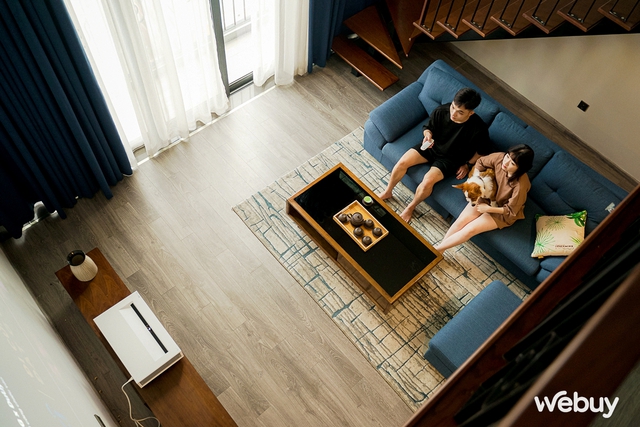 Depending on the position from about 11cm close to the wall to more than 30cm away, you will get an image of 80 to 120 inches. The diagonal angle adjustment operations are also simpler by rotating the body to your liking, which can then be further adjusted by software. The projection from the machine is always flat, but whoever buys it should pay attention to whether the wall is flat, otherwise the image will be distorted and quite annoying.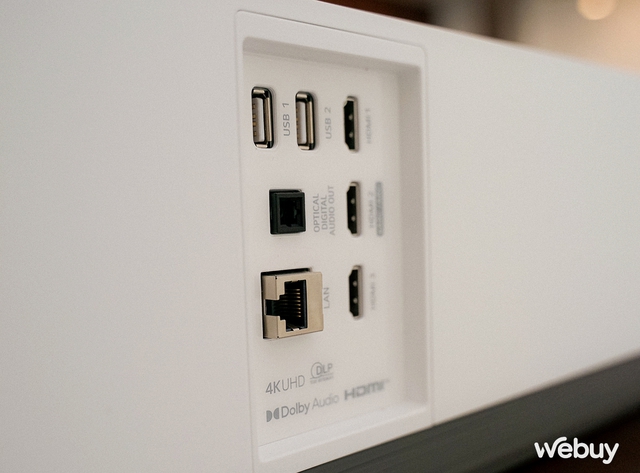 Outstanding picture quality, as beautiful as watching it in a theater
Compared to the picture quality in standard IMAX theaters, it has not come yet, but overall, you will definitely be satisfied with the projection quality from the LG CineBeam HU715Q. With high brightness, extremely sharp details even at 120-inch zoom, vibrant colors, almost no aberration (blue/purple border at the edge of objects), the machine gives a very good movie viewing experience. . Of course, the brightness and black depth can't match TVs, but it's still absolutely beautiful for a home projector in this price range.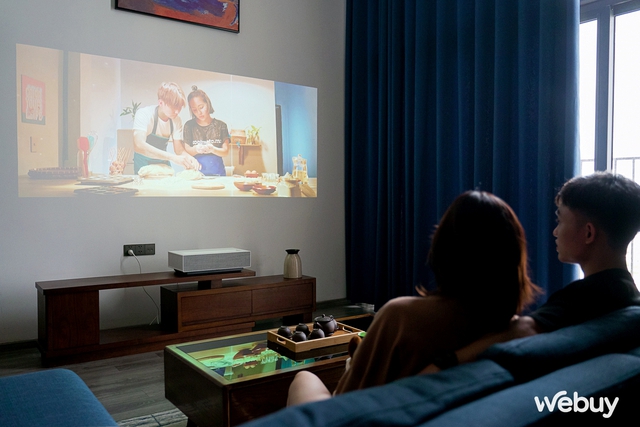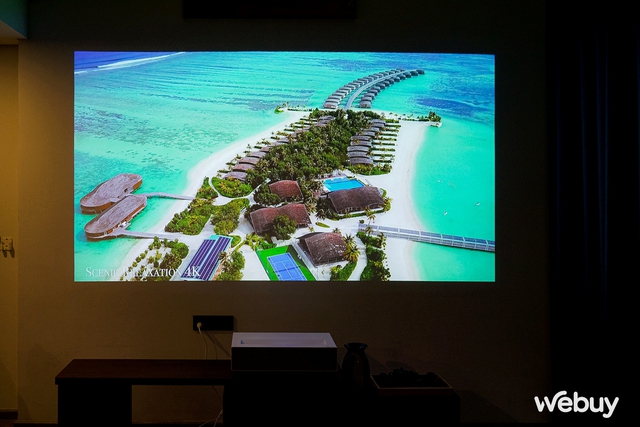 The brightness of up to 2500 ANSI lumens allows you to use the projector even when there is still ambient light. We tried opening the curtains slightly and turning on more LED lights in the room, but we could still see the contents clearly. Colors and contrast aren't perfect, of course, but still much better than projectors with 1000 ANSI lumens or less.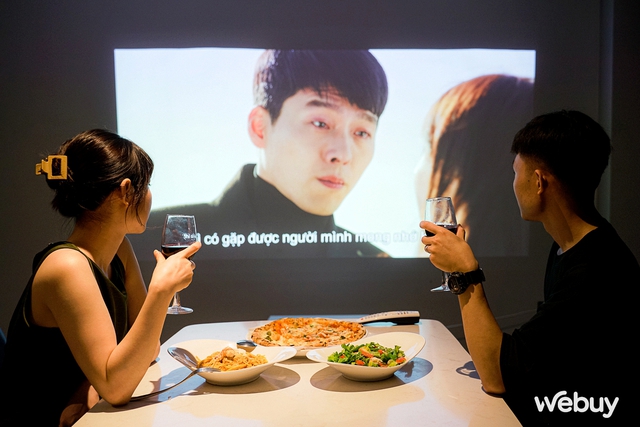 LG CineBeam HU715Q projector supports playback of HDR10 standard content on Youtube and Netflix. Along with that, it is also compatible with HLG, HGiG standards for use with more players and game consoles. You can also change the color modes like Vivid, Sports, Movie… just like on high-end LG TVs.
The projector has a built-in light sensor, so it can automatically adjust the brightness of the corresponding projector lamp. This ensures moderate brightness to maintain image quality, while saving energy and extending the life of the projector. Adaptive Contrast II automatically analyzes projected images for brightness changes. Light scenes will make the lights brighter, dark scenes will darken to create a better depth effect for the image.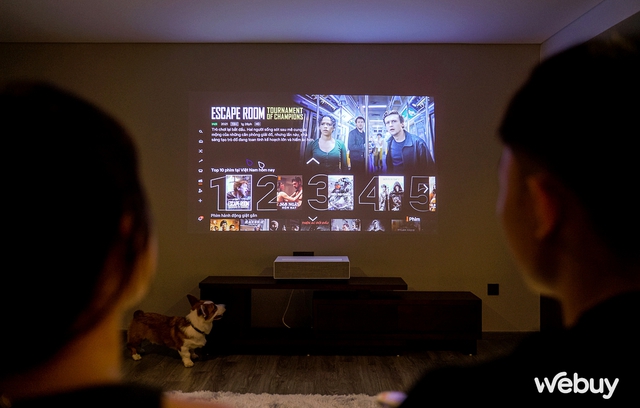 When it comes to TVs, the interface of the LG CineBeam HU715Q projector is still the same because it uses the familiar WebOS 6.0 platform. You can navigate and find content with Magic Remote control with extremely convenient flying mouse, much faster operation than conventional button-only controls.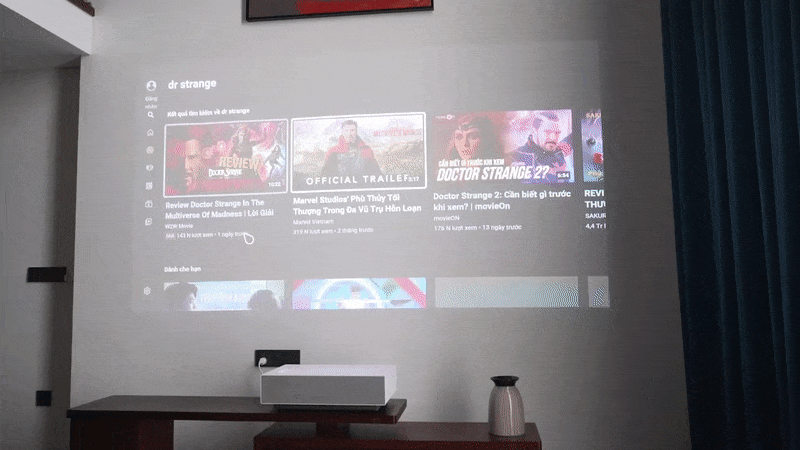 In particular, the mouse that comes with the machine is also a high-end type, with a built-in backlight that automatically lights up when it's dark, much more convenient to use.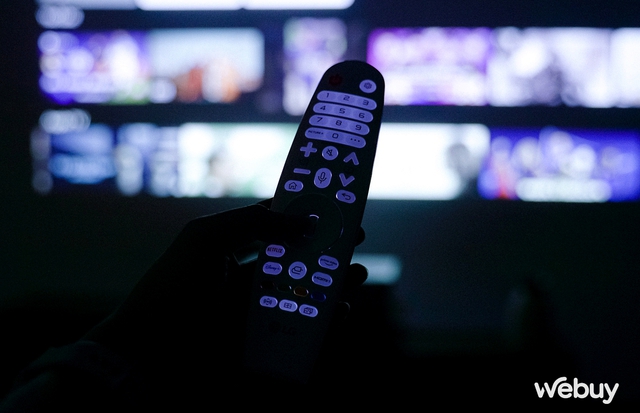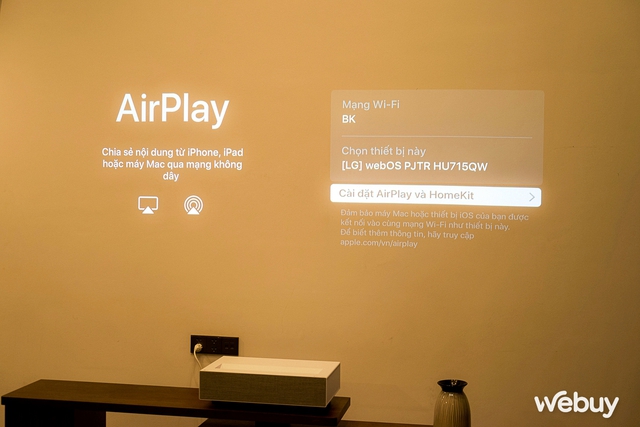 The LG CineBeam HU715Q's speaker system includes two front-facing speaker clusters with a total capacity of 40W and two rear-facing woofers. The sound effects spread widely throughout and are quite pleasing to the ears. LG is still giving away a sound bar when buying this projector, so if you decide to buy it now, you won't have to worry too much about the sound anymore. In particular, LG CineBeam HU715Q supports connecting more with 2 external Bluetooth speakers to create a nice 4.2 surround sound effect.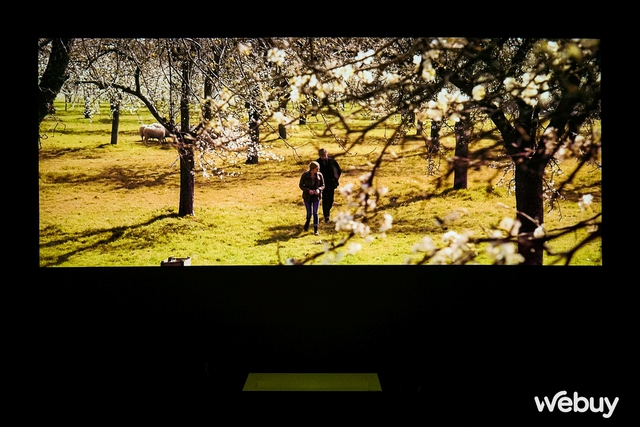 Remarkable choice in the price range under 100 million VND
If you are willing to spend 86.99 million to create an indoor entertainment corner, LG CineBeam HU715Q is a name worth considering. It can be considered the sum total of the most important aspects for a home projector: 4K resolution, high brightness of 2500 ANSI lumens, feature-rich WebOS operating system, good quality 2.2 channel sound, many Color mode and beautiful luxury design.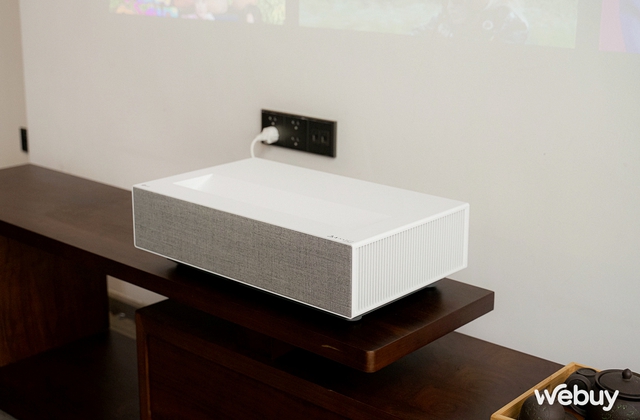 [Box thông tin shop] – genk LG projector
In addition, to increase the image quality for LG CineBeam HU715Q or any other projector, you can refer to using specialized high-contrast projection screens. The product is usually black-gray, so it's easy to increase the black depth, the surface is covered with a special rough coating, so there's no fear of distorting or losing color, both to improve image quality and to be able to use the projector at night. It's almost like using TV every day.
[Box thông tin shop] – genk high contrast projection screen

https://genk.vn/trai-nghiem-may-chieu-lg-gia-86-trieu-sang-dep-rong-rai-nhu-ngoi-rap-dung-duoc-ca-ban-ngay-Giao- Dien-nhanh-muot-dieu-khien-ma-thuat-sieu-tien-20220511183314207.chn