Cryptocurrencies have made a huge leap in 2021. Besides being of public interest, cryptocurrencies also attract the attention of experts. Morgan Stanley CEO James Gorman also acknowledges their value. Cryptocurrencies infiltrate popular culture from sports, entertainment, games or prestigious auctions. Referees and Major League Baseball players wear jerseys with the FTX floor logo on the chest.
However, the industry has neglected what is described as fundamental value. The problems, which have been around since the very beginning of cryptocurrencies, have yet to be fixed. Transaction glitches, infrastructure failures, hacking problems, and a host of other crypto quirks remain unsolved.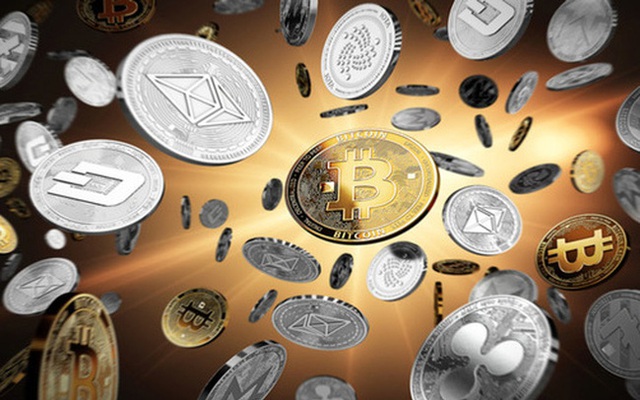 At the moment, the cryptocurrency market has a market capitalization of more than 2 trillion USD despite the existing problems. Advocates want them to replace traditional financial vehicles and revolutionize even more. However, this dream can only come true when they solve the problems of security or transaction speed.
Larry Tabb, head of market structure research at Bloomberg Intelligence, emphasized:The crypto industry uses Facebook's model of going fast and breaking things. However, there are no rules to force cryptocurrency developers to solve existing problems. If I get tired of one exchange, I simply switch to another one".
Cryptocurrency believers argue that difficulty was inevitable in the industry's early days. They say cryptocurrencies will find a place. However, big events in the future are inevitable, especially given the asset class's history of strong volatility.
During the month, CoinMarketCap, a well-known name in the cryptocurrency world, gave a completely wrong number when it said that the entire market capitalization of this market will reach 15 billion USD, about 660,000 times the total GDP. of America. This incident doesn't seem to hurt anyone, but not all mistakes are so harmless.
Several mistakes led to Bitcoin's crash and there is no tool to correct it as the crypto market doesn't have a circuit breaker like the US stock market. In October, the cryptocurrency exchange Binance experienced an incident that caused the price of Bitcoin to plunge by 87%, from $65,000 to $8,200. However, the price then quickly recovered.
According to the announcement by Binance, the trading algorithm of an institutional customer was faulty, which triggered a large sell-off. They then fixed the bug and the problem seems to have been resolved. However, 592.8 Bitcoins worth almost $40 million were traded during this incident.
Then, in December, Bitcoin continued a steep decline when it lost up to 20% of its value as traders sold out massively at the end of the week, when trading volume was sparse. The incidents show that the lack of hedging tools puts the cryptocurrency market at great risk.
The issues raised show that the cryptocurrency industry has a lot of problems to solve. When it comes to incidents, the US stock market has many terrible incidents. However, the US Securities and Exchange Commission will intervene to ensure such incidents do not happen again. Meanwhile, the cryptocurrency market does not have these, at least for the time being.
In fact, many investors believe that the cryptocurrency market will have measures to protect investors. However, it cannot be denied that the cryptocurrency market is made up of people with almost no professional financial experience. They cannot fully appreciate what it takes to build a fast-paced modern transaction processing system.
That's the fundamental difference if you compare cryptocurrencies to stock exchanges, where regulators focus on safety, certainty, and fundamentals, says Tabb of Bloomberg Intelligence.
Those who have moved from the traditional financial sector to the crypto sphere themselves also assert that the lack of safeguards is the general state of the market. Besides a few companies implementing defensive measures, the rest are not really interested in this area.
In addition, hackers continue to be a big problem for the cryptocurrency market, which is deeply connected to the Internet. This is completely different from computers serving the financial sector, which are separated from the Internet by cybersecurity barriers. Nasdaq was attacked by hackers about a decade ago, but its core computer system is completely protected.
People are no stranger to hacking deals in the cryptocurrency market. Even many hit deals stem from "typing errors", which cannot happen in the traditional financial market. However, there is no solution yet, indicating that these problems will be resolved any time soon.
.