It is expected that, from now until the end of 2021, BKAV will officially open for sale AirB and AirB Pro, its first pair of true wireless headphones. Recently, we had the opportunity to have AirB, a cheaper version and also the main version of BKAV in the near future.
Because the market is now flooded with different true wireless models, so there isn't really too much to say about this headset. The most different thing about AirB is the design of the charging box (case), specifically in the hinge.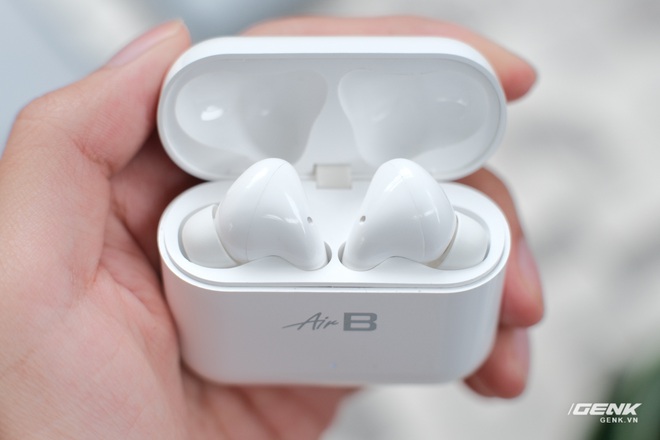 If you look at the rendered image, you can see that the hinge of the AirB charging case looks quite normal. Some people will assume that it is made of hard plastic, and that was also our initial thought.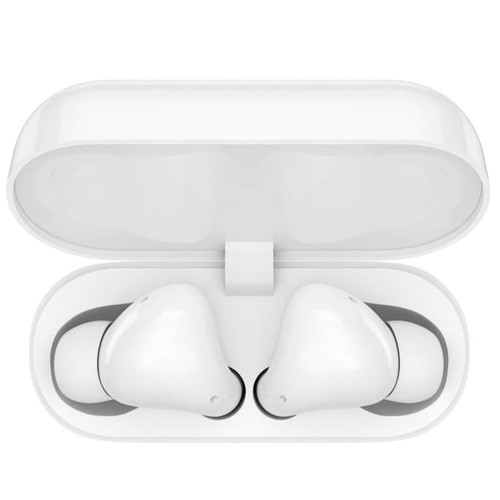 However, the fact that the hinge of the AirB charging case is made of a… rubber band. This is a design that we have never seen on a true wireless headset.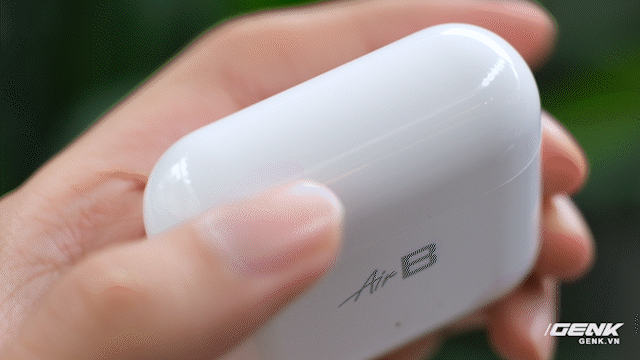 AirB's hinge is just a rubber band
This design makes AirB many limitations. First, it's very loose and feels less premium. This is the complete opposite of what BKAV wrote on the box, when the company said that AirB has "Premium Design, Exquisite Finish". Previously, BKAV CEO said that AirB Pro "meticulously designed, absolutely precise, creating a HIGH-QUALITY device that gives us GREAT emotions!"
Second, this design creates inconvenience every time the user needs to take the headset. Because the rubber band cannot hold the lid of the case in a fixed position (and just release your hand, the lid will close), so users will need to use one finger to hold the lid of the case to be able to take it out. headphones out. For other headsets, users do not need to do this.
Third, because it is simply a wire that is responsible for holding the two halves of the charging case together, AirB will not have the feature to detect when the user opens the charging case to appear a battery status / connection notification panel. like AirPods or some other brands' headphones.
The fourth and most worrisome limitation is durability. Compared to other types of headphones on the market, it is clear that the hinge design of the AirB has a much simpler structure. This material can be affected over time, especially when the wire is bent when the user opens the cover of the charging case.
However, the version we have on hand is a "test" version, and let's hope that BKAV will be able to make appropriate adjustments before this headset reaches the end user in the near future. . Because on the market today, with an amount of about 1.5 million dong, users can easily find headphones with high quality, good finish and from famous brands. And with a design like this, it will be difficult for BKAV to conquer fastidious customers.
.