Turkey witnessed a strange coin toss during the recent Istanbul derby between Besiktas and Fenerbahce. To decide which team to throw the ball, referee Arda Kardesler apparently tossed a coin with the symbol of the Bitcoin cryptocurrency to the surprise of millions of followers. The Turkish Football Federation (TFF) has opened an investigation.
This incident is just one example of the growing "crazy" surrounding new investment opportunities. Turkey is one of the top countries in the world in terms of cryptocurrency usage.
Turkish TV channels and billboards are flooded with advertisements for cryptocurrency exchanges, inviting Turkish citizens to open accounts and trade, with the promise that customers will get rich quick. .
Right in Istanbul's busiest pedestrian street, Istiklal, passers-by occasionally stop to glance through the window of NakitCoins displaying cryptocurrency prices.
The NakitCoins exchange allows buying or selling Bitcoin and other cryptocurrencies. The above example once again shows that the weakening lira is driving the cryptocurrency to become more popular in Turkey.

In an environment where the national currency depreciates almost every day, some Turks have turned to digital assets in search of ways to protect their savings from devaluation.
The Turkish lira has lost half of its value in the past 12 months, while annual inflation hit a 20-year high, at almost 70% in April.
Vedat Guven, an advisor and co-author of the book "Blockchain, Cryptocurrency, Bitcoin – Satoshi Is Changing the World" said:Trading volume on the crypto market in Turkey is high, demand is high. Because we're looking to protect our money from inflation and rising interest rates".
Previous generations of Turks have tried to avoid inflation by investing in more stable assets like gold and real estate. But the current generation has had a big change.
Cem Yilmaz, who founded NakitCoins in 2018 and now has three branches in the country, said the growing appetite for cryptocurrencies is the latest manifestation of the Turkish people's desire to seek out cryptocurrencies. reliable investments.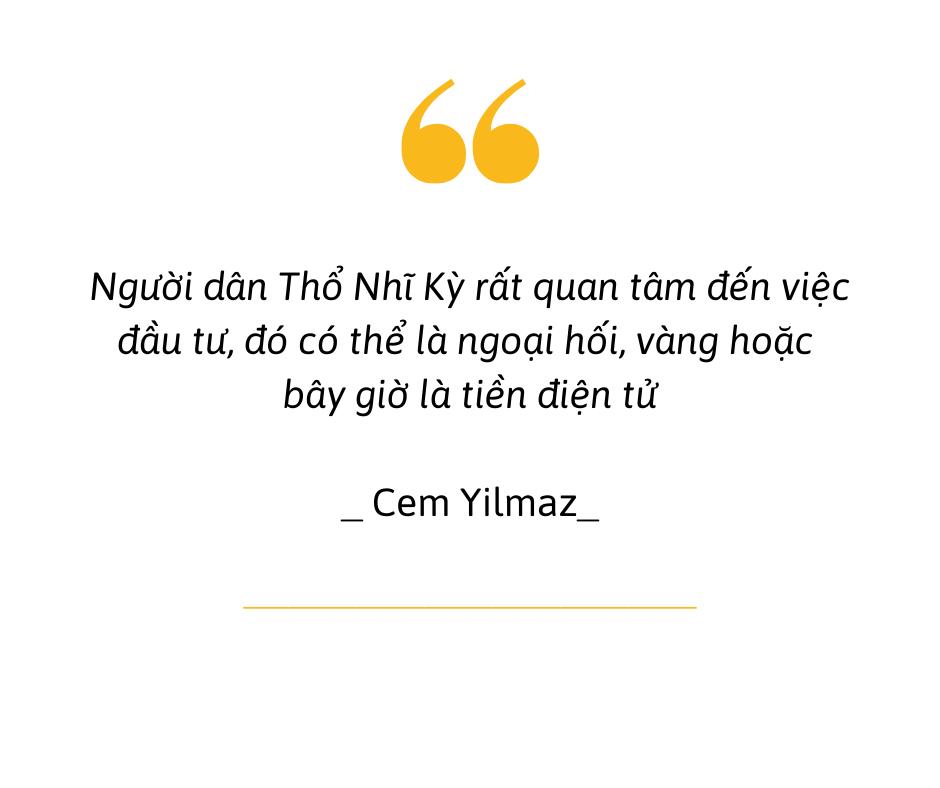 Despite trying to make new decisions every day to stem the slide in the lira, the authorities have not been able to reverse the trend.
Burcak Unsal, a lawyer at the Istanbul-based Unsal Law Office that specializes in crypto and blockchain transactions, said that it is not possible to establish trust in the Turkish lira, despite great efforts.
The lawyer added that real estate investments, foreign currencies and the like are expensive, unreliable, subject to taxes and commissions. Conversely, students and retirees can also invest in cryptocurrencies with very modest amounts. Even if they don't have a credit card, they can still invest in cryptocurrencies.

However, concerns about the crypto market arose after the founder of crypto platform Thodex shut down his website and was reported to have fled the country, taking his investors' assets with him. investment amounted to 2 billion USD (1.9 billion euros) last year.
Two days after Thodex closed, another cryptocurrency exchange, Vebitcoin, announced it was suspending operations due to financial stress. In recent months, financial watchdogs in Turkey have only begun to tighten their grip on the crypto sector.
For many, government intervention came too late, leaving many unable to find safe havens for their savings.
The new law is long overdue after the Central Bank of Turkey (CBRT) decided last year to ban the use of cryptocurrencies in paying for goods and services. The question of how to tax cryptocurrency transactions remains unresolved.
Mr. Unsal said: "So far, the law is not enough to solve this problem in Turkey, this is a difficult problem". He thinks that Turkey is too late in creating a sound and reliable sector, based on accurate and comprehensive law.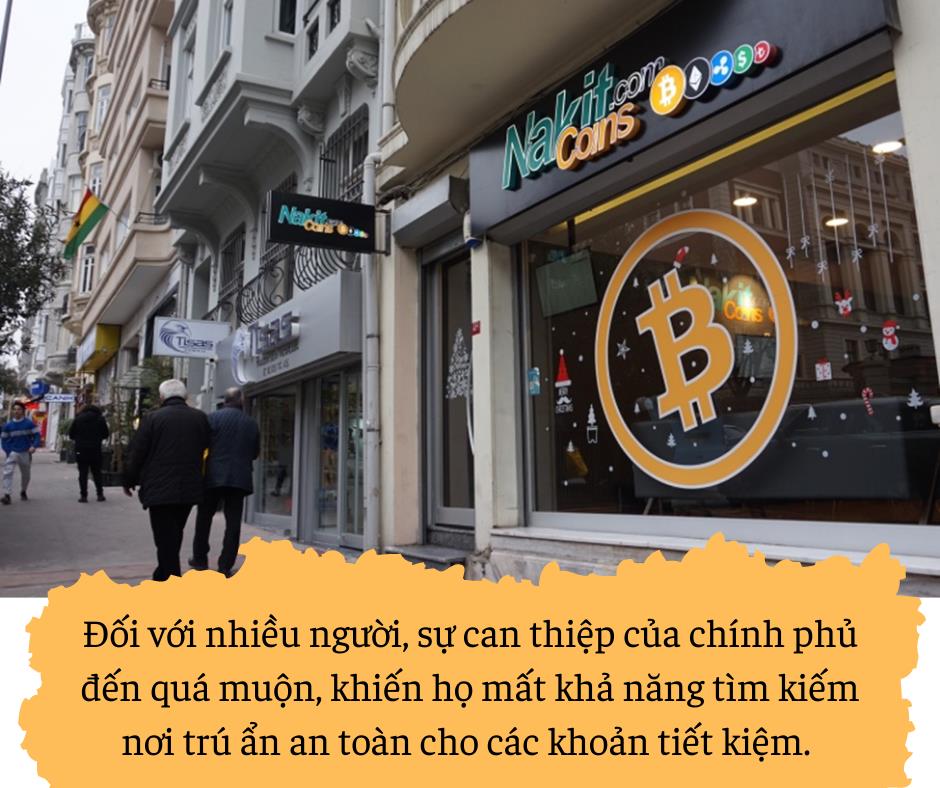 The CBRT's abrupt ban on the use of cryptocurrencies for payments has raised questions about what the Turkish authorities have created for cryptocurrencies.
Cryptocurrency expert Guven said: "If you ban cryptocurrency payments, you will ban blockchain projects, and that would be very wrong. We hinder ourselves".
Back in 2017, officials warned the public that cryptocurrencies as an investment sector would collapse. The Department of Religious Affairs of Turkey said that Bitcoin and other cryptocurrencies are not allowed with Muslims, because they lack intrinsic value like gold, are too private, and are susceptible to abuse by criminal networks. But public negative information has not stopped people from participating in the field of cryptocurrencies.

According to Chainalysis and Kaiko data cited by Reuters news agency, daily transactions in cryptocurrency in Turkey peaked at 1 million in March of last year.
CoinGecko data adds that the daily trading volume of Turkey's first cryptocurrency platform BtcTurk touched $424.3 million last week. Meanwhile, another local Turkish platform, Paribu, has a trading volume of $203.5 million.
About 40 crypto exchanges are operating in Turkey. Mr. Unsal said: "Exchanges have sprung up like mushrooms, among them are foreign exchanges entering the Turkish market. The volume they generate, the direct investment they bring in and their know-how is truly amazing".
In another sign of unpredictable volatility, the cryptocurrency has plummeted. Bitcoin, the largest cryptocurrency by total market value, fell to a 16-month low on May 12.
For some of Thodex's victims, the era of investing in cryptocurrencies is over. An employee who lost all his savings to Thodex said:I will never use crypto again".
Although some have turned their backs on cryptocurrencies, Thodex's lawyer for clients Oguz Evren Kilic still believes that Turks like to take risks. Although a regulatory framework has been slow to come in, he thinks that closer scrutiny will continue to make cryptocurrencies an attractive hedge against economic uncertainty.
Synthetic