On the afternoon of April 29, Binh Dinh Provincial People's Committee held an inaugural ceremony of the project of the Scientific Space Complex, the Cosmos Model House and the Science Museum (collectively referred to as the Science Discovery Center) in the Science Urban Area. and education in Quy Hoa, in Ghenh Rang ward, Quy Nhon city. This is considered the first center of Vietnam and the second center of Southeast Asia (after Singapore).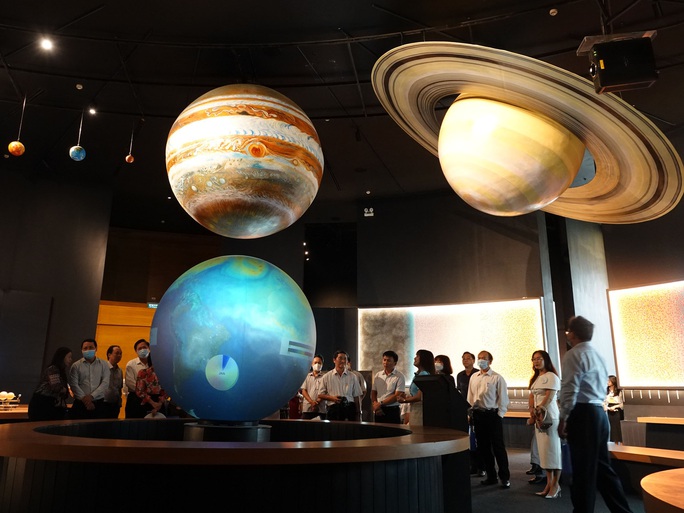 Visitors learn about a model of the solar system at the Science Discovery Center
Science Discovery Center is invested by Department of Science and Technology of Binh Dinh province. Started in September 2015, this center was built on a 4-hectare campus, including 2 main items: the main building and the popular Astronomical Observation Station.
The main building of the Scientific Space Complex has an area of ​​7,200 m2, with specialized equipment items serving scientific dissemination such as: Cosmic projection house and Scientific discovery area. In particular, the Cosmic Projection House features a hemispherical dome screen with a diameter of 12 m, an 80-seat auditorium.
The Science Discovery Zone includes galleries, popularizing rich science with topics such as: Solar system, Exploration of matter, Earth and natural resources, Exploration of space, Exploration of Mars, Play and learn, Why is that…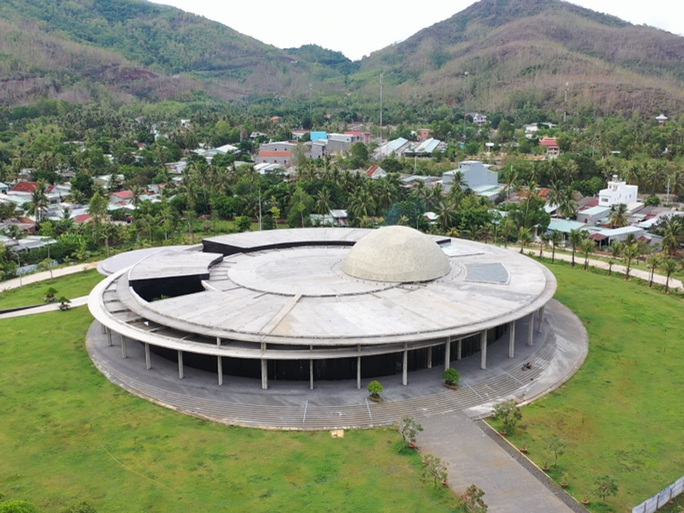 Science Discovery Center main building
The Science Discovery Center also has a Children's Area item, which will be constructed from December 2021, expected to be completed in October 2022. This place is expected to be the closest space for children to experience scientific knowledge.
Speaking at the ceremony, Mr. Lam Hai Giang, Vice Chairman of Binh Dinh Provincial People's Committee, said that the first idea of ​​the project "Scientific space complex" was proposed by the Association to meet Vietnam. The project also received active support from central ministries and branches and the determination of Binh Dinh Provincial People's Committee.
"The Science Discovery Center is put into use together with the International Center for Interdisciplinary Science and Education, the TMA Innovation Park… will create more momentum, promote the dream of building a Science Urban and Quy Hoa education goes one step further on the path of reality," said Mr. Giang.