VinFast's largest SUV model, VF e36, now uses the name VF9 at CES 2022. This model has been announced with a starting price of VND 1,312 billion (excluding VAT) in Vietnam. In the US and Europe, the car is priced at 56,000 USD and 49,280 Euro, respectively. The above price does not include business tax, VAT, battery rental cost, ADAS package and Smart Services.
More specifically, after adding VAT, the starting price of VF9 is more than 1,443 billion VND for the standard version (Eco) and nearly 1,572 billion VND for the more advanced version (Plus).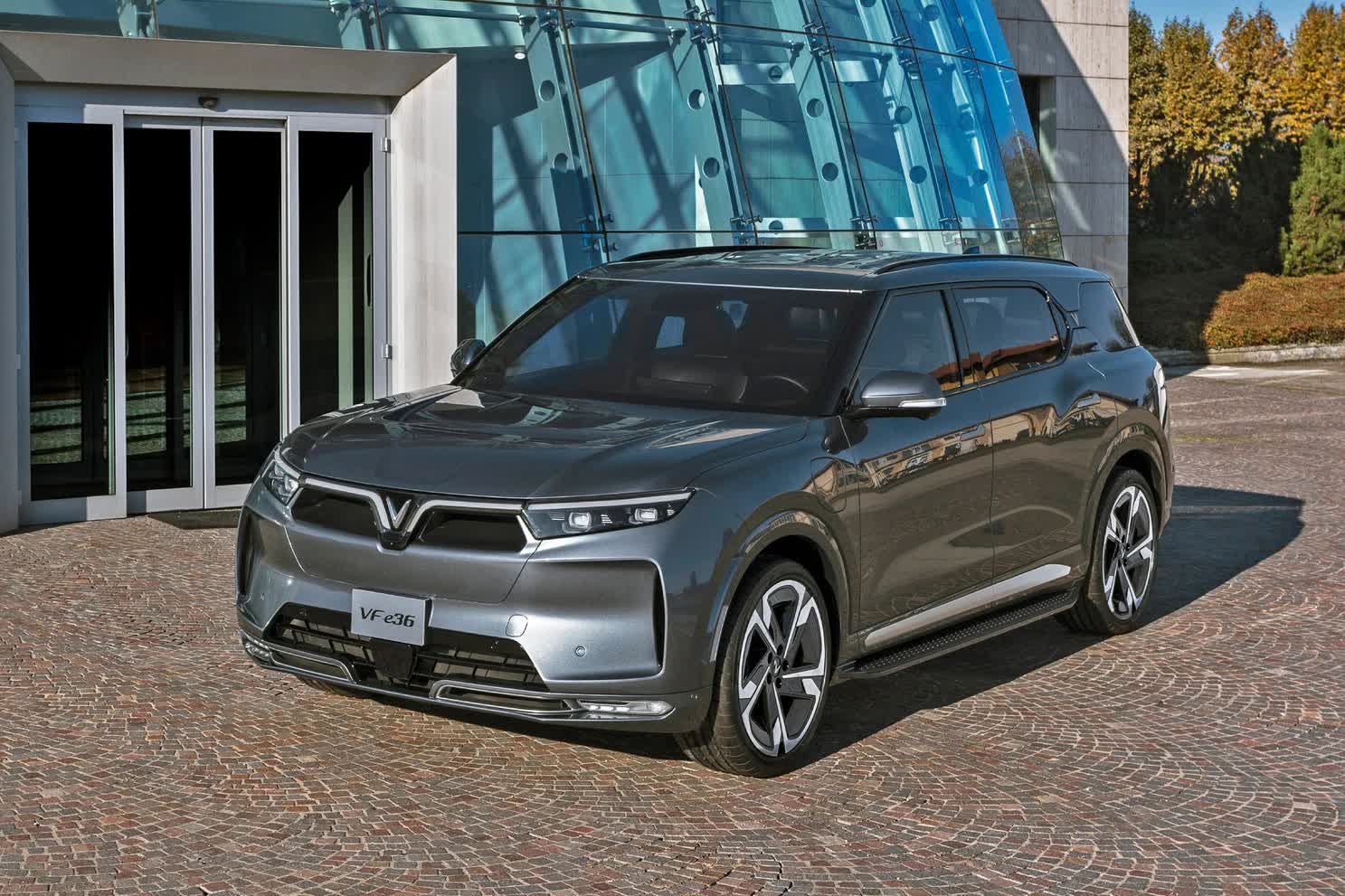 For customers who order early from now until the next 3 months, VinFast will give away a voucher worth VND 250 million to buy a car, a whole package of ADAS, Smart Services for life and a vacation at a Vinpearl villa for the family. In the US and Europe, vouchers are worth 5,000 USD or 4,200 Euro. Voucher is valid until the end of 2023. Vehicles will be handed over from the end of this year.
VinFast VF9 is an E-size electric SUV, but its size is comparable to the Lexus LX 570 because it is 5.12 m long and 2 m wide. This model has an interior layout of 6 or 7 seats with many modern amenities.
The car is equipped with an electric motor for a maximum capacity of 402 horsepower, maximum torque of 640 Nm, a full-time four-wheel drive system. VF9 has two battery versions with a travel distance for a full charge of 485 km and 680 km, respectively.
VinFast VF9s have a 10-year warranty, similar to VF8.
.