When not playing on land, hippos like to keep themselves cool by congregating and cramming in pools of water for up to 16 hours a day. And during this time, they also defecate in the water a few times. All hippopotamuses freely excrete faeces into these communal pools, along with bacteria and germs from their guts.
A daring new study has decided to dig deep into these waters filled with hippo droppings.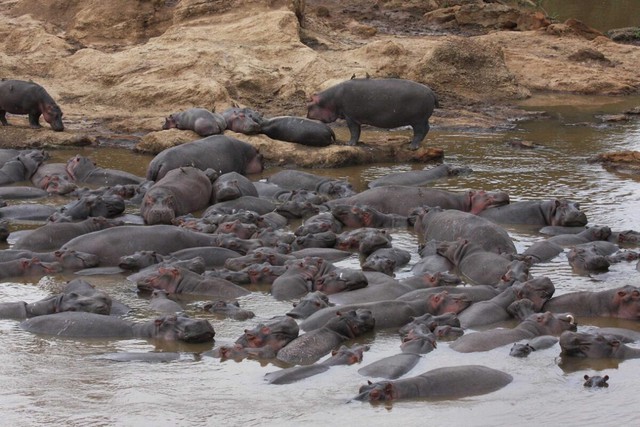 The microbial communities that live in our stomach, known as the gut microbiome, play an important role in digestion. New studies also continue to explore how they can affect human health, and even the value of these bacteria does not disappear once they leave the human body. Examples are in the field of fecal transplants to treat melanoma, alcoholism and autism.
Biologists at the University of Florida wanted to find out what this could mean for the animal kingdom, and lakes dense with hippopotamuses are the perfect experimental setting. The team went to the Mara River in East Africa, home to more than 4,000 hippos.
Christopher Dutton, who led the study, said: "In some hippo pools, there's so much poop floating on the surface that you can't tell if there's water underneath it."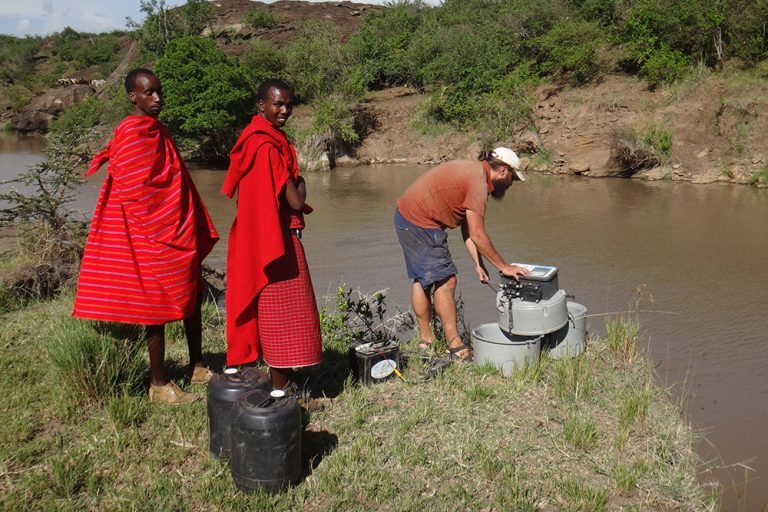 The scientists used a combination of field observations, natural and controlled experiments, as well as RNA sequencing to analyze the microbial communities in the lake. As a result, they discovered a combination of gut microbiota and microbial populations in the water where the high faecal load was received.
According to the researchers, by transferring the hippo's gut microbes into shared waters, hippos are creating a kind of "meta-gut" or "super gut". Simpler, These shared microorganisms may benefit hippos as a group of beneficial bacteria. Scientists even believe they can change the composition of water in ways that affect other organisms, such as fish.
According to Dutton, in waters with high concentrations of hippo droppings, scientists found "horrific" high concentrations of methane.
He said: "If in the US, methane escaping from a lake like this would be declared an explosion hazard."
From here, the scientists plan to continue exploring the impact of this meta-gut phenomenon on the food chain, figuring out how it might affect fish and other invertebrates in the world. same river. They also intend to explore this concept in other species to broaden understanding of how animals shape their ecosystems.
"Over the past 20 years, the role of animal feces and urine has been greatly appreciated in altering nutrient and biochemical cycles in ecosystems." Dutton said. "We took it a step further and wanted to understand the context in which gut-derived bacteria might function in the external environment, and what impact this might have on the environment."
The study was published in the journal Scientific Reports.
Refer to the New Atlas
.