Last week, employees of Cameo, the startup behind the video app that allows users to pay celebrities for short personalized greetings, gathered together for a joint meeting. . Because of the bad news: Nearly a quarter of employees will be laid off.
"Today was a bad day at the office," Steve Galanis, CEO of the company wrote on Twitter. "I have made the painful decision to give up 87 beloved members of Cameo Fameo."
In the responses, people were very angry. Cameo went through a massive hiring spree in 2021, and multiple layoffs have affected people who've worked here for less than a year.
Just hours later, Doug Ludlow, CEO of fintech startup Mainstreet, also announced that he was cutting the company's staff by 30%. "We took this action because we believe there is a very high probability that today's extremely difficult market will only get worse," Ludlow tweeted, "And it's likely that will stay that way for months, if not years."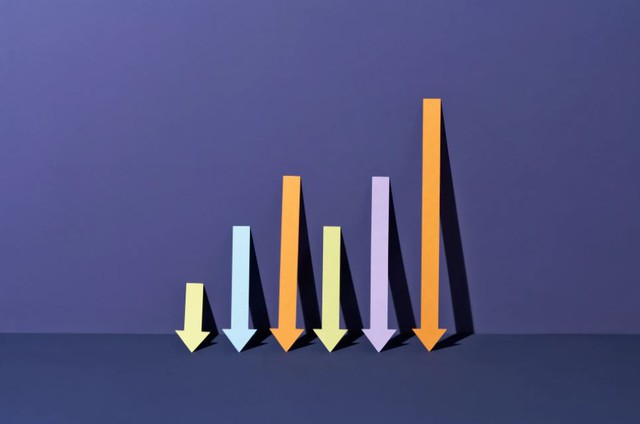 The layoffs and the buzz surrounding it are a stark contrast to the optimism of the past two years, when startups were backed by millions of dollars in venture capital funding. Skyrocketing valuations and explosive IPOs have made startups seem like a safe bet, inspiring hundreds of new venture funds. But now, the party seems to have come to an abrupt end, and the downsizing could herald even worse times ahead.
Since January of this year, nearly 50 startups have made significant rounds of layoffs, according to data compiled by Layoffs.fyi collect. Among them are companies like Robinhood and Peloton, which have thrived during the pandemic, now facing the harsh reality of a less developed, cash-poor economy. than. Startups like Cameo have had to reverse the pace of spending over the past two years. According to CEO Galanis, the layoff is an adjustment "painful but necessary" to "balance costs with our cash reserves."
Cash reserves will be increasingly important to weather the storm, and startups that haven't raised funds recently are likely to struggle more in the future. The first three months of 2022 marked a record high for venture capital trading activity among late-stage startups, but that frenzied pace has begun to slow. Now, many investors have advised founders to spend cautiously, thinking that raising capital in the next round may not be so attractive.
"Currently, the startups that are in the most difficult situation are the startups that are in the growth phase with unicorn valuations, high burn rates, good but not great metrics, and 12 months cash", Matt Turck, a partner of a venture capital fund shared. "You're going to see a lot of layoffs there, because companies need to urgently cut their burn, if they don't want to run out of cash."
Kyle Stanford, senior VC analyst at PitchBook, says the mood among venture capitalists has changed dramatically since 2021. Enthusiasm has waned, in part due to economic factors – interest rates growth, inflation and geopolitical instability – have created a downturn in the public markets. It takes more time for those factors to affect private companies, but the mass layoffs at startups that are in the growth phase is a sign that it has appeared. Startups that had planned to IPO in 2022 have largely delayed this, and mass-market tech companies like Uber have decided to cut back on marketing and recruiting spending. Larger companies, like Meta, have implemented hiring freezes and warned employees that cuts could be imminent.
While most people agree that a recession is coming, it could affect startups differently than previous recessions. Because, according to Pitchbook data, nearly 2,000 new venture funds have been raised in the US since the beginning of 2020, and this is more than the number of funds that were closed during the seven-year period from 2006 to 2013. In other words, risky trading is unlikely to slow down entirely, as billions of dollars are still in circulation, even as valuations and deal sizes drop from their record highs.
"There will probably be some carnage."
Matt Turck
However, it seems that the feverish optimism of the past two years has worn off.
"Every day, there seems to be more fear in the market and fear tends to become a self-fulfilling prophecy. Startups will have to compete more fiercely to receive venture capital packages, or will have to be profitable sooner to not have to depend on investors." Mr. Mark Turck said. "For those companies that can't do that, chances are there's going to be some carnage going on."
The good news, however, is that startups that can weather tough times tend to be stronger than ever. Many of today's most popular companies – Uber, Airbnb, Square, Stripe, Facebook – got their start in a recession. But the price to pay for every unicorn that weathers the downturn, is that hundreds of other startups will likely be trampled.
Refer Wired

https://genk.vn/mot-thoi-ky-toi-te-dang-den-voi-cac-cong-ty-khoi-nghiep-20220517163621753.chn