Taiwanese math tutor Chang Hsu uploaded his lessons to Pornhub to set himself apart from other online tutors and reach his target audience – college boys. Although fully clothed in the video, Chang is currently a member of Pornhub which has more than 6,900 subscribers.
According to the website Pornhub, Chang Hsu with the registration name "changhsumath666" has put free math instruction videos on the website platform and ranks in popularity at 685th place on the platform even though the math tutor has not posted a video yet. which nude.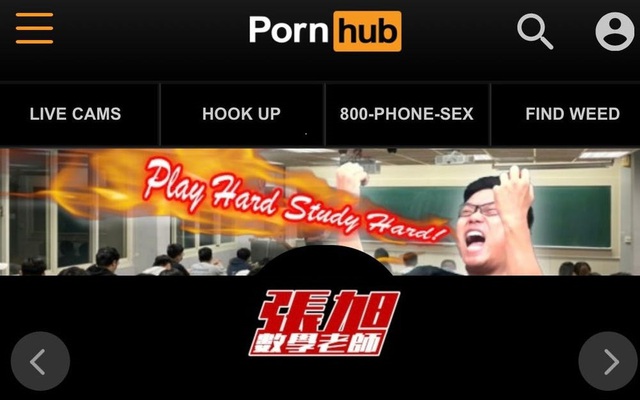 In the 226 videos he posted on Pornhub, Chang was fully clothed with a hoodie, standing in front of a green blackboard and teaching math. Chang's videos are typically around 40 minutes long and receive an average of 20,000 viewers per clip.
With the slogan "Play hard, study hard", Chang has attracted more than 1.9 million views of his math lessons.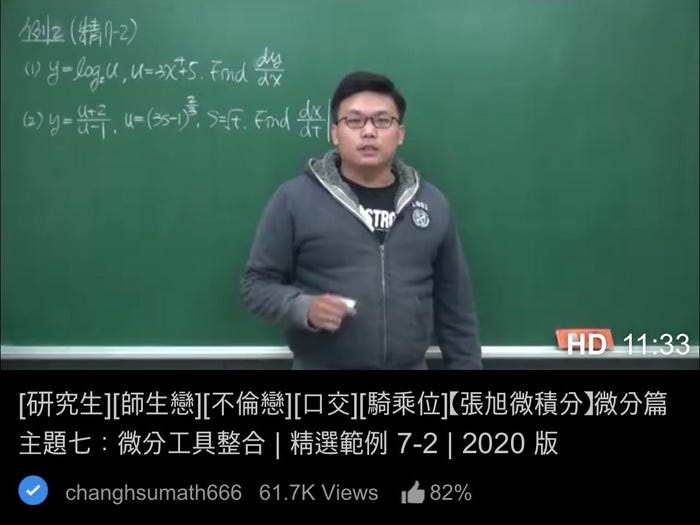 Chang Hsu has uploaded nearly 230 problems, some of which have been viewed more than 60,000 times. Screengrab / Pornhub
Speaking to Taiwanese news agency Focus Taiwan, Chang said he started posting videos to Pornhub last May, releasing videos for free on the platform as part of a marketing strategy to do "things". especially in special places". And students who discovered Chang's free lessons ended up signing up for his paid classes.
Chang was about to release the video on other porn platforms like XVideos, but was rejected because he was fully clothed and posted non-adult clips. And even so, the marketing of math tutoring services on adult websites has paid off. Chang currently earns about $268,000 a year from online lessons posted on other platforms.
"The online teaching market is highly competitive, and I can now attract 1,000 students a year, compared with an average of several hundred for a math tutor in Taiwan who has taught the subject," said Chang. study for 15 years".
"I asked myself where to find my target students, male college students, and the answer appeared: adult video platforms," he said.
Via: Business Insider
.