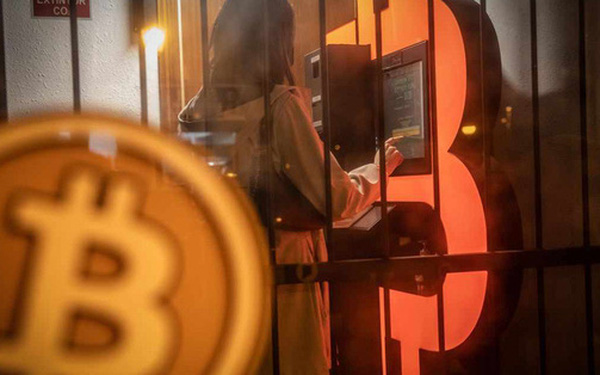 If someone is being paid in Bitcoin, the danger became apparent on December 4, when Bitcoin dropped by 21% in value in just a few hours. Despite the rebound, Bitcoin is still 25% below its record a month earlier. The plunge shows the danger of a new trend being called by politicians and celebrities: digital currency pay.
Major US cities are vying to invest in the burgeoning blockchain industry. The leaders are also trying to promote policies that will help more people get part of their salary in crypto.
Miami Mayor Francis Suarez announced in November that he will receive 100% of his next month's salary in Bitcoin. He also announced that he is working on a plan to pay more than 400,000 employees in cryptocurrency. Not only that, residents can pay fees and taxes with Bitcoin.
Not to be outdone, New York City Mayor Eric Adams said he is researching ways that millions of people in New York can receive their salaries directly in Bitcoin and other cryptocurrencies. He himself also announced that he will receive the first 3 salaries in Bitcoin.
Professional athletes also say they are paid part of their salaries in crypto. According to Coin ATM Radar, the number of Bitcoin ATMs in the US has increased by 577% to around 28,500 over the past two years.
Cryptocurrencies could certainly fall, but could also outpace any given year-over-year pay rise. Economist Cathy Barrera says people are moving closer to a world where employers will ask candidates whether they accept payments in Bitcoin.
If that happens, here are some things to keep in mind.
Calculation control
One of the biggest appeals of crypto pay is the growth potential. Over the past decade, the Bitcoin price has skyrocketed from a few dollars to over $45,000, even after the most recent drop.
Given the tremendous growth this year, if one were paid $100,000 of their salary in Bitcoin on January 1st and managed to keep the entire amount the same, this person would now have around $170,000. That is a substantial profit.
However, the severe drop over the weekend shows that cryptocurrencies and other digital currencies are very "volatile". To be sure, the payee should clearly state it in the employment contract. Instead of receiving 0.05 Bitcoin per month, the worker will receive 3,000 USD in Bitcoin at its price at a specific time. This will give an advantage if Bitcoin rises in price. Or not, it will also ensure a stable salary over time.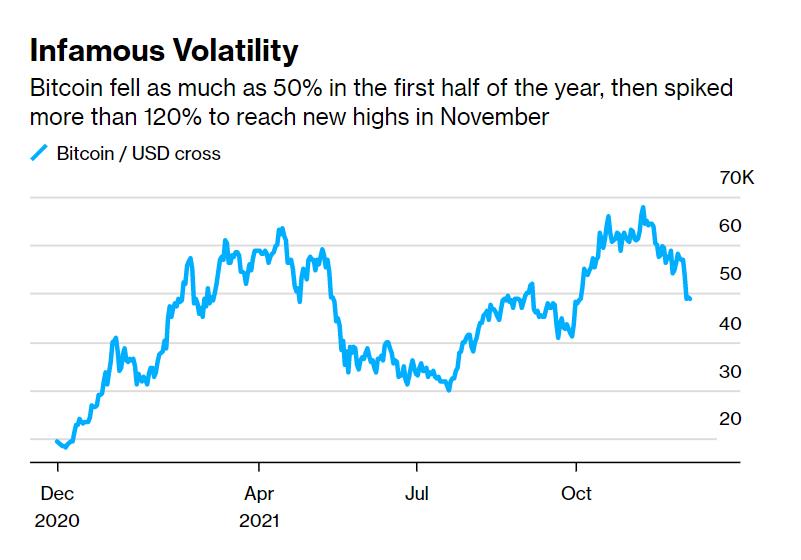 Bitcoin Price Volatility
Tax Strategy
Cryptocurrencies simplify payroll in many ways. In theory, the payee should be able to cut out the middlemen who are banks, and transfer money quickly, transparently, and conveniently when working with overseas employers.
But taxes are another story. In the US, the Internal Revenue Service treats cryptocurrencies as assets, which means they are treated like stocks or bonds, rather than cash. According to Lisa Zarlenga, partner at law firm Steptoe & Johnson LLP in Washington, wage earners must pay income tax on any fair market value of the coin. Recipients also face capital gains tax when they sell or exchange for other digital currencies.
Complicated tax calculations are one of the reasons why cryptocurrency payrolls can be a headache for employers and employees.
Assess the individual's ambition risk
If one doesn't make as much money as celebrities, getting an entire year or several months' salary in Bitcoin can pose a big risk. Celebrities get paid millions of dollars over the years so they have enough time to save up cash, wealth, and other assets. This makes it possible for them to face risks when the cryptocurrency market fluctuates.
That's not to say that people don't get paid in crypto. According to Oanda senior market analyst Edward Moya, someone making $100,000 might consider splitting 20% ​​of their salary between cryptocurrencies and stocks. However, he said that young people should consider investing no more than a quarter of their salary in cryptocurrencies.
Another risk that still exists is acceptance by people. Although more and more retailers are gradually accepting Bitcoin, the coin is not yet a popular currency. Furthermore, if consumers want to pay with Bitcoin, they will face high fees. The risk of volatility in the cryptocurrency market is also influenced by the close scrutiny of watchdogs and legislators.
Should I receive my salary in Bitcoin?
The answer given varies widely, depending on age, wealth, status, and risk tolerance. Experts advise people to be cautious, especially those who are considering receiving most of their salary in Bitcoin.
Wharton's Barrera says people often think about getting their paychecks deposited into a retirement account rather than thinking about multiplying wages in another currency. People who tend to retire may prefer to keep their assets diversified and less risky.
.