ASUS recently introduced a gaming monitor with the highest refresh rate ever: 500Hz. This monitor is called ROG Swift 500Hz and it uses a type of panel called E-TN, which is a version of the TN monitor but for eSports gaming (eSports TN).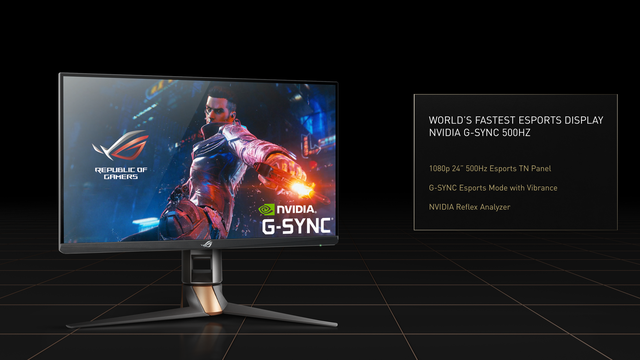 ROG Swift 500Hz is a collaboration between ASUS and Nvidia. The product was introduced at the new Computex 2022 event held on May 24. Previously, Nvidia and ASUS also worked together to introduce to users an eSport monitor model with a 360Hz refresh rate at CES 2020.
ROG Swift 500Hz has a 24-inch screen, FHD+ resolution, 500Hz refresh rate and support for Nvidia's G-Sync technology. As announced by ASUS, the E-TN panel of ROG Swift 500Hz gives 60% faster response speed than conventional TN panels.
To demonstrate the power of this 500Hz screen, Nvidia used the Phantom VEO 640S motion camera to record Valorant gameplay. This camera is equipped with up to 72GB of RAM to be able to record motion at 1000 FPS. Nvidia says the 500Hz screen will help gamers identify opponents faster and easier thanks to smoother effects, minimizing distracting "ghosting" phenomenon.
WORLDS FASTEST Gaming Monitor 500Hz Powered by NVIDIA GSYNC
Of course, to use this 500Hz screen, users will also need an extremely powerful hardware to be able to output up to 500 frames per second. Rumors say Nvidia is set to introduce a new RTX 4090 graphics card this summer. This will probably be a powerful enough GPU to "balance" a 500Hz screen for today's eSport games, such as CS: GO, Overwatch or Valorant at the highest graphics level.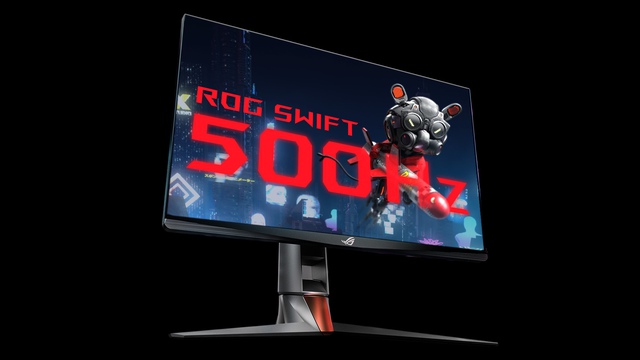 Currently, ASUS has not officially commercialized this monitor.