In the new support document, Apple mentions a "scale to fit below built-in camera" option for apps, which changes the active area of ​​the screen and ensures the app's menu bar items are visible. shown below the black groove.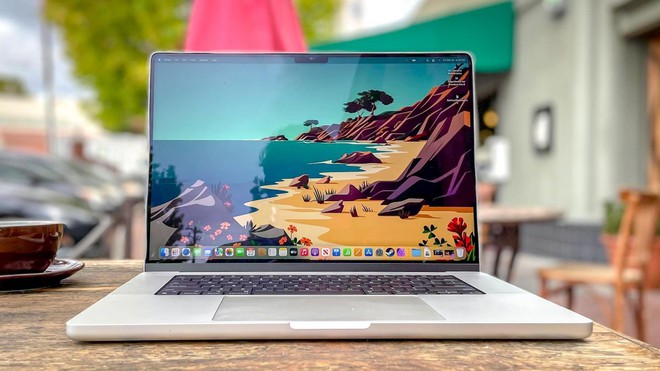 This comes after Quinn Nelson, owner of YouTube channel Snazzy Labs shared in a video that the notch is hiding items on the Menu bar and this makes using applications quite complicated.
To enable the "scale to fit below built-in camera" option for an app on new MacBook Pro models, users need to open the app Finder, then they need to click the option Applications (App) in the sidebar.
They then need to right click on the app of their choice and select "Get Info" or "Receive information" and when that window opens, they need to tick the box "scale to fit below built-in camera", then the screen will automatically expand in size.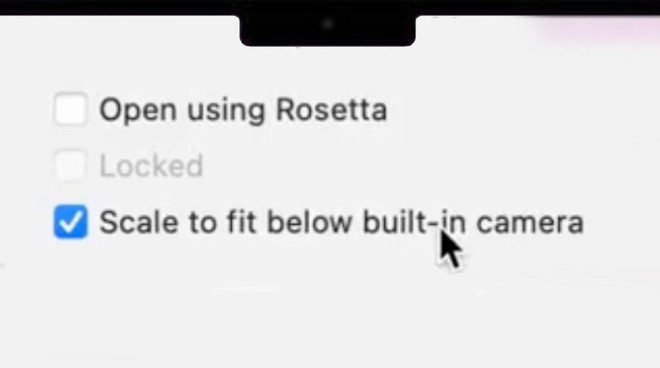 Apple also notes that developers can update apps to be compatible with the new notch on the MacBook.
The fix was first released after early MacBook Pro users were annoyed with the appearance of the notch. Obviously, the macOS operating system does not actively handle the appearance of the notch on the user interface and in individual applications.
But it seems that Apple has completely forgotten about adjusting the operating system to suit the new appearance of the notch. Or at least, Apple forgot to tell developers that they will announce a new Macbook with a notch design like on a phone.
The older version of DaVinci Resolve will avoid the annoying black groove, says Nelson. Moreover, there are quite a few applications that have not been updated to cover the black groove and users cannot even move the mouse pointer to that position.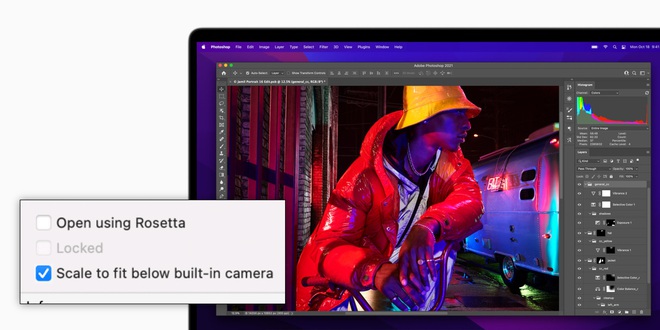 Because Apple has blocked this space so that older applications cannot display the menu below the black track. Interestingly, this black groove can even cause quite a few other problems.
For example DaVinci Resolve can manage spaces with system status entries. But according to MacRumors, this is normal macOS behavior, but the new black groove has reduced the space of menu items and status items.
Interestingly, the appearance of the notch has provided an opportunity for some apps like Bartender and Dozer because they allow users to manage the macOS menu bar. It is still unclear whether Apple can adapt and fix these problems in the near future.
Refer to Gizchina
.