Previously, Apple announced its plan to be carbon neutral by 2030. In its Environmental Progress Report 2022, Apple shared details of increasing use of recycled materials.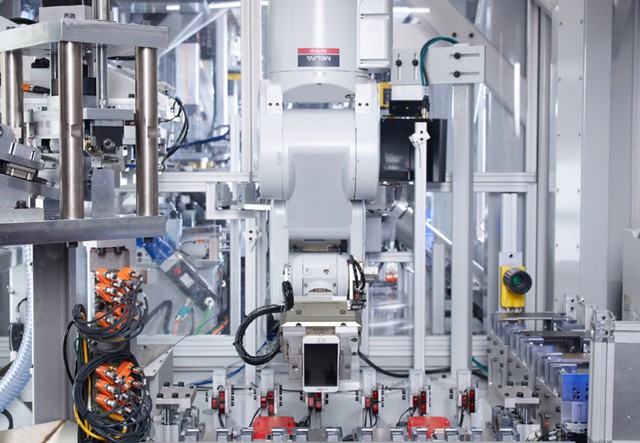 The report was published just days before Earth Day revealed, Apple has started using (certified) recycled gold while nearly doubling the volume of recycled tungsten, rare earth elements and cobalt used. to manufacture iPhones.
Apple claims nearly 20% of the materials used in its products in 2021 will be recycled.
The company says 59% of aluminum, 45% of rare earth elements, 13% of cobalt and 30% of tin come from recycled sources.
Apple also explains the placement of components using recycled materials. Specifically, the tin used to solder logic board connections in iPhones, iPads, and Macs is all recycled.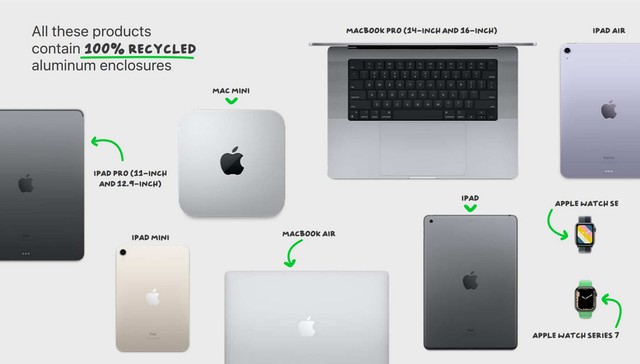 While recycled gold is used as the main logic board and connects the front and rear cameras of the iPhone 13 and iPhone 13 Pro. In addition, 100% of the aluminum used to make the case comes from recycled sources.
Besides using recycled materials, Apple also emphasizes that its packaging has helped cut down on the use of plastic. The company says this unfriendly material makes up only 4% of current product packaging, and Apple aims to eliminate plastic packaging entirely by 2025.
Since 2015, Apple has cut its use of this material by 75%.
Apple also revealed a new machine called Taz that helps recover recyclable materials from electronic devices. The machine will help the company reduce its reliance on raw materials extraction and source more materials from recycled and waste electronics.
Taz is responsible for separating the magnets from the speaker modules and recovering many rare earth elements from the machine. This is the latest in a series of innovative recycling products from Apple. Previously, Apple had in hand models of iPhone disassemble robots like Daisy or Taptic Engines disassemble robot named Dave that helps recover valuable magnets, rare earths, tungsten and steel.
Check out iPhonehacks

https://genk.vn/apple-dang-su-dung-vang-tai-che-de-san-xuat-iphone-13-va-nhieu-san-pham-cong-nghe-khac-20220422120713214.chn