The metaverse virtual universe is becoming a new technology trend of the future, with the participation and support of the world's leading technology giants, including Facebook. Facebook even changed the company name to Meta and vowed to build a metaverse virtual universe for all of its users. But Apple, as usual, shies away from the tech trends that everyone else is following.
According to Bloomberg's Mark Gurman, Apple has no interest in Facebook's metaverse virtual universe. Even as Apple is preparing to launch an augmented reality headset this year, and there are many projects to develop VR technology.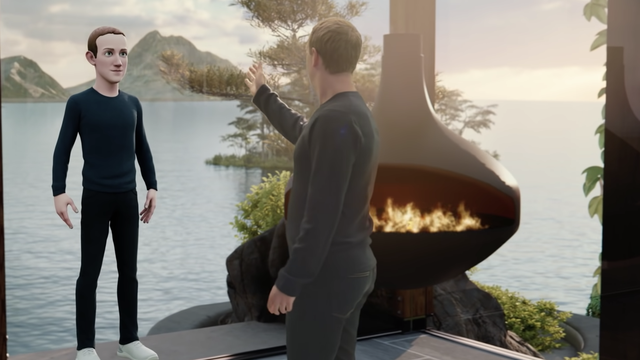 "I was told directly that the idea of ​​a completely virtual world, where users can escape from the real world, like Facebook's vision of the future, is completely uninteresting. Apple's", Mark Gurman said.
Apple wants to develop an AR headset, so that users can play games, communicate, and absorb information in the real world, not on extended virtual reality excursions, like what Apple has done. Meta is intending to do.
Although Apple has yet to officially announce it, the company's stance seems to be very clear through what Mark Gurman shared. Apple often does not race to follow new trends or technologies, but spends a lot of time researching and developing the most perfect products and then launching them for users.
In stark contrast to Apple, Samsung is very serious with its metaverse virtual universe projects. Not only launching the first digital store in the virtual universe, Samsung also introduced completely new metaverse experiences at the last CES 2022 event.
Reference: mashable
.