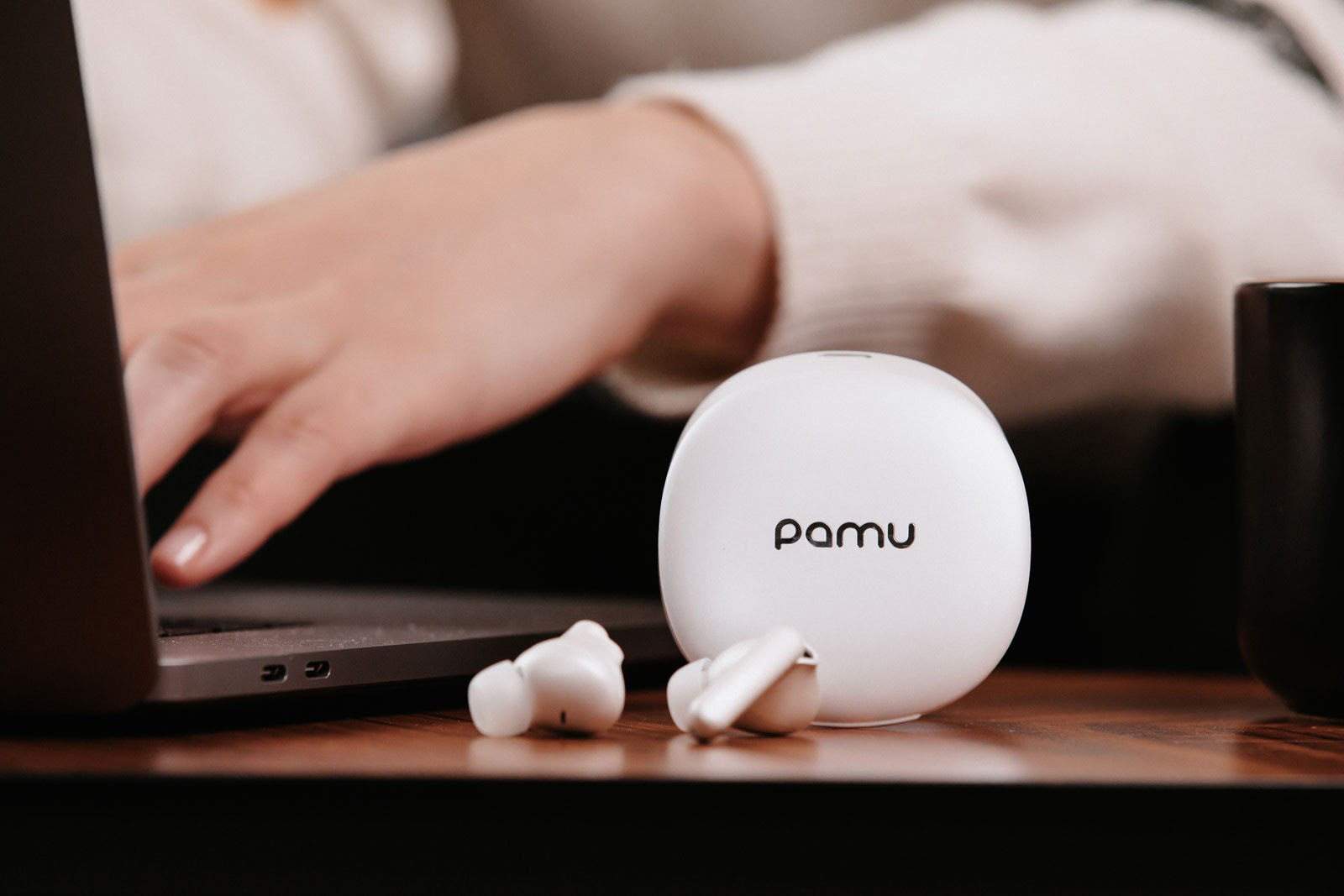 Pamu Quiet Mini wireless headphones perfect in every detail.
Pamu Quiet Mini is a premium True Wireless headset with built-in ANC and crosstalk active noise cancellation. You may not have heard of the Pamu brand before. It's a company that focuses on affordable yet high-performance headphones with a sleek design, delivering strong global markets. And the first thing that attracts you about the Pamu Quiet Mini is its design.
Overview of Pamu Quiet Mini headphones
In terms of design, Pamu Quiet Mini applies the traditional TWS in-ear headset style similar to Apple Airpods. The design has a "bulb" top with a short, drooping stem. Located at the top of the body is where the touch control buttons are located. There is also a small LED that shows the pairing status of the headset.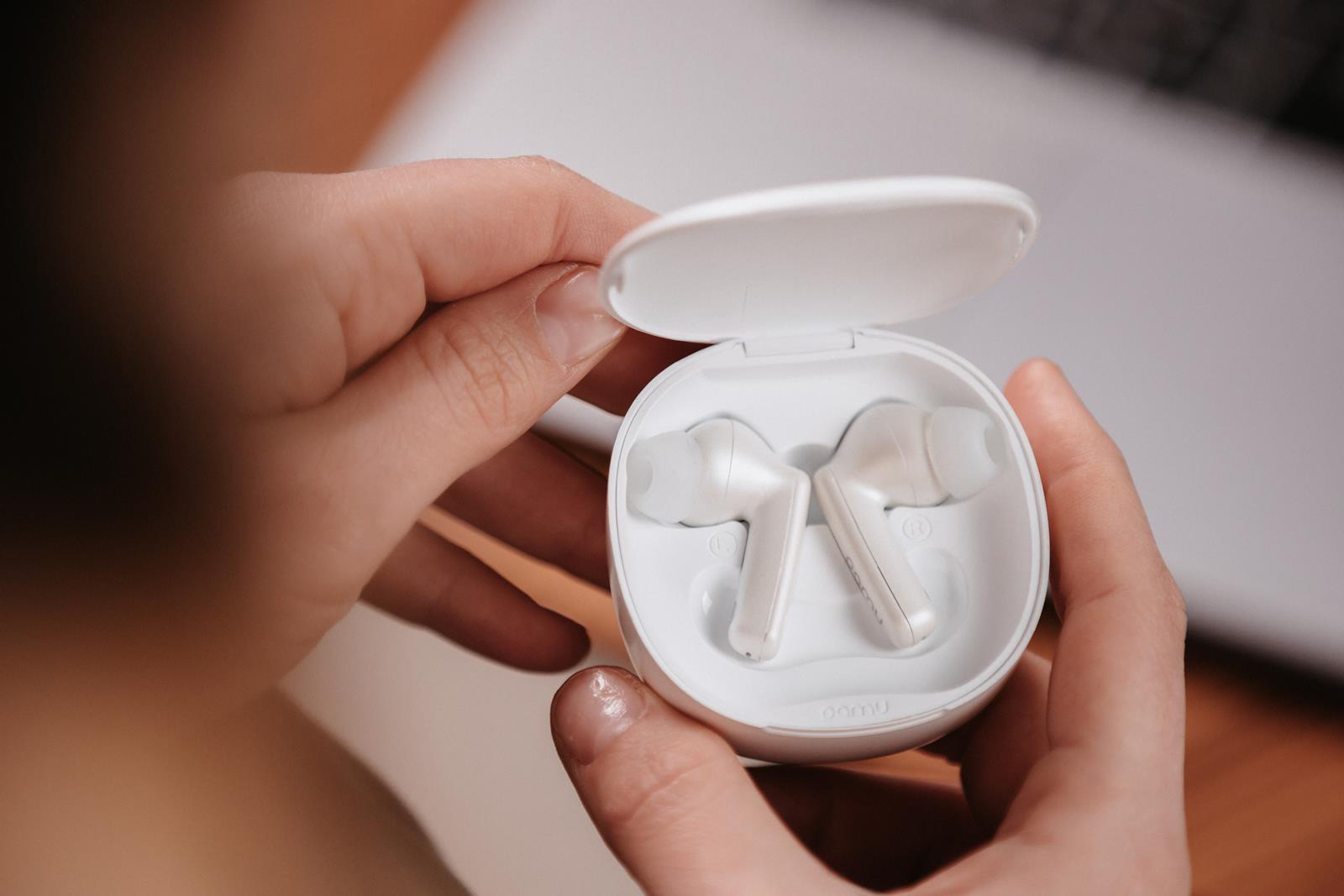 Quiet Mini headphones are designed to be luxurious and convenient.
Each headset weighs only 5.1g, so you will not feel uncomfortable when using it, even when you listen to music for a long time. At a glance, the cases are black but upon closer inspection you'll see that it's actually a deep blue that looks amazing. The headset comes with 3 pairs of silicone ear tips that can help you choose to fit the ear mold. In addition, Pamu Quiet Mini is also IPX4 water resistant, so you don't need to worry about sweat when wearing it to the gym or jogging.
The charging box is medium-sized to easily put it in a pants pocket. The dark blue box resembles the headphones and features a stylish silver Logo branding above the lid. The lid is made from thin but magnetically engineered plastic and the hinge feels solid.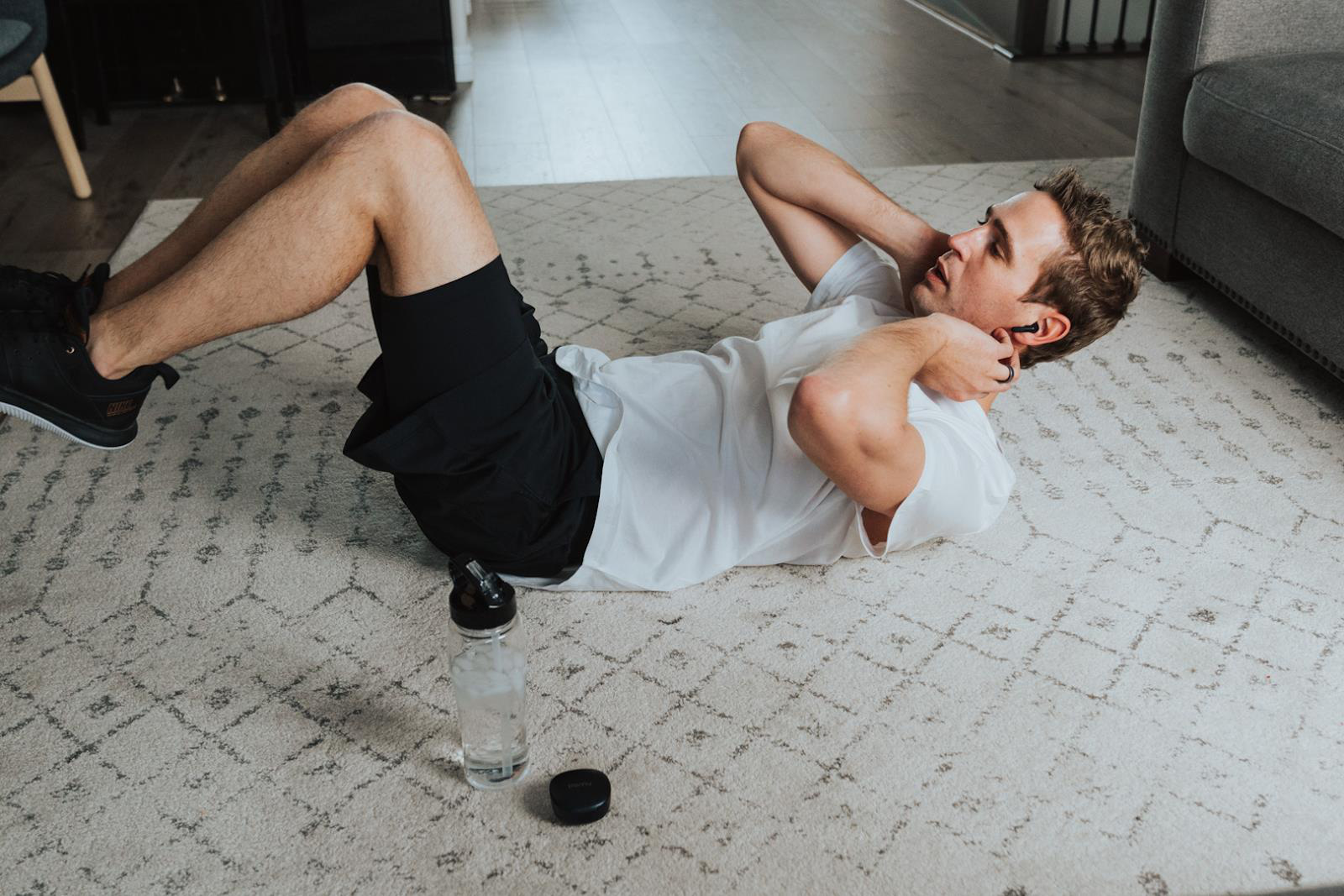 Unlimited experience when wearing Padmate Pamu Quiet Mini headphones.
In particular, this mini version has preserved almost all the necessary features from the PaMu Quiet version and even upgraded it with Bluetooth 5.2 connection that can pair separately on both sides of the headset. Compared to Pamu Quiet, the Mini version also offers better battery performance. Music playback time lasts about 4.5 hours. And the charging case provides 3 more full charges for the headset, bringing the total usage time to 18 hours
Active noise cancellation ANC and sound quality of Pamu Quiet Mini
If you think a cheap TWS headset can't have good ACN Active Noise Cancellation, the Pamu Quiet Mini might change your mind. This is one of the best ANC integrated headphones today for less than 2.3 million (according to a review from Prime Audio). When ANC is turned on, the noise from the computer and the air conditioner will be completely eliminated. It also works effectively in eliminating traffic noise.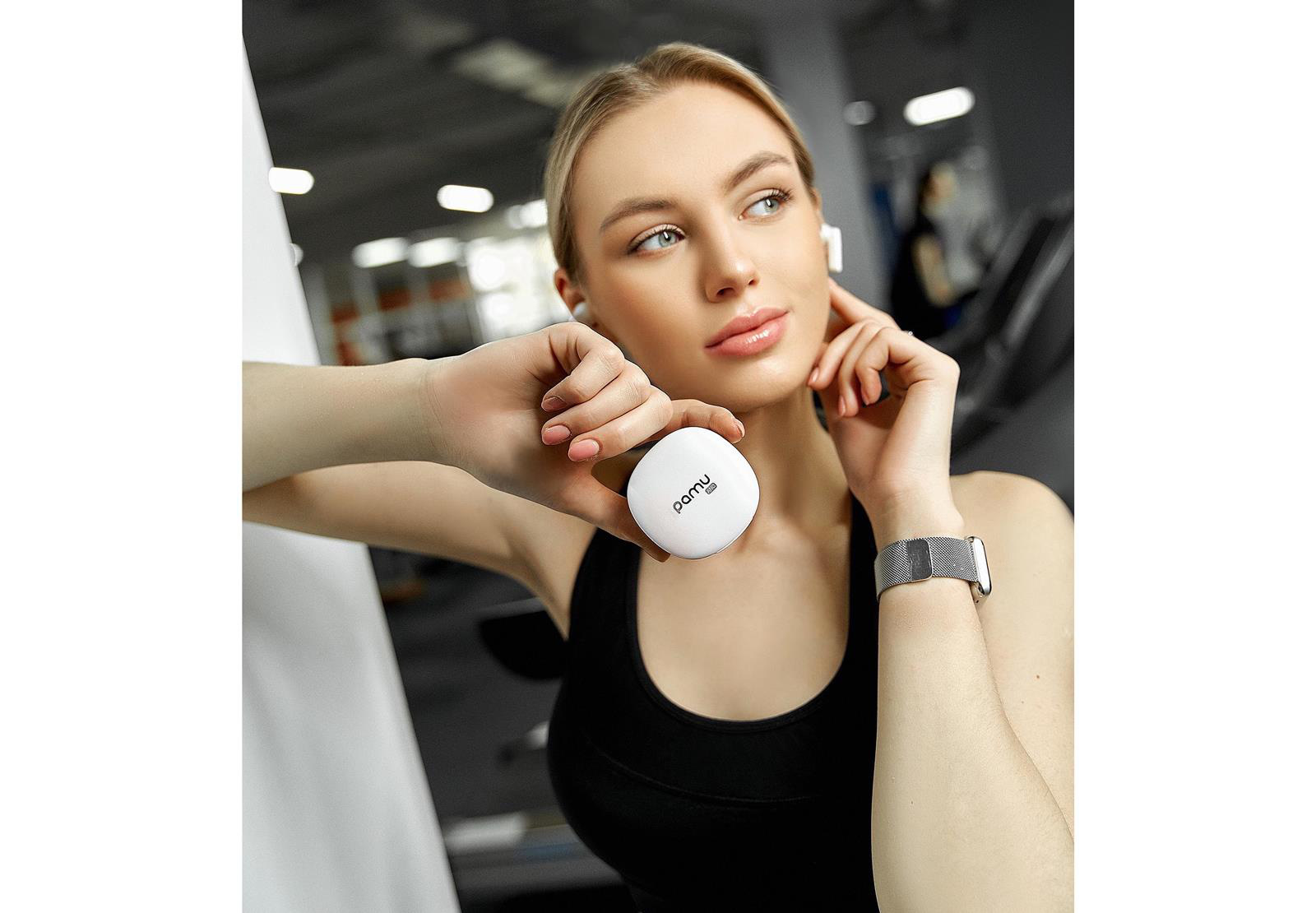 Aesthetics and sound are always focused and developed by Padmate.
In addition, the Pamu Quiet Mini also has a crosstalk mode that amplifies external noise. This is useful when you want to be aware of what's going on around you, or you can even use this feature when you want to chat with someone without taking your headphones off your ears.
In terms of sound quality, the Quiet Mini performs well. One of the coolest things about this is that the sound is consistent and independent of the ANC mode you enable. A lot of TWS headphones have sound effects that change depending on the ANC settings (Tronsmart Apollo Bold is a prime example). Quiet Mini's sound remains the same regardless of whether ANC is on or off.
Pamu Quiet Mini mobile app
The Pamu phone app is available on iOS and Android. In the app, you can easily switch between ANC audio modes, Game Mode enabled and native sound modes. In addition, you can set commands for the control buttons to your liking.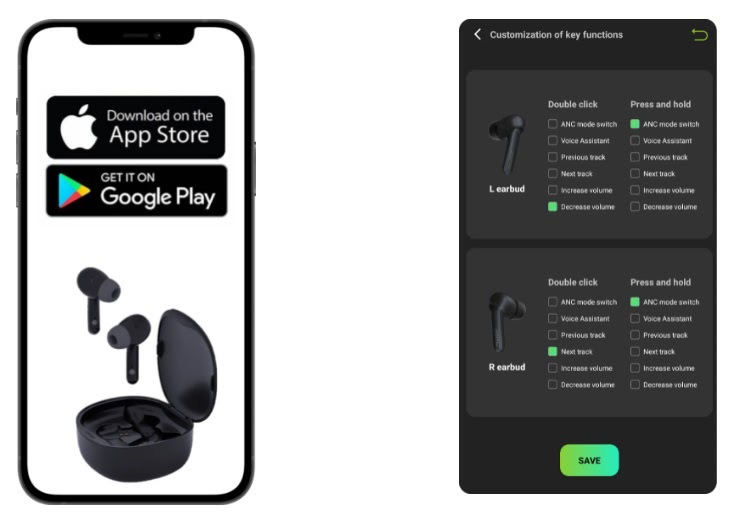 The convenient App is always updated and improved.
Latency between your phone and TWS headset can disrupt your mobile gaming experience. Pamu Quiet Mini features a special low-latency Game Mode that reduces any synchronization issues, making your game experience better. With Game Mode on, the Pamu Quiet Mini gets a 70ms response time, although that's not quite as good as the 50ms on the AUVI Studio-G but it's still much better than most TWS over-ear headphones.
Pamu Quiet Mini headphones are a perfect choice for listening to music and are really ideal for those who are looking for a headset that works well, great sound effects. Another thing is that Pamu Quiet Mini has the best ANC noise cancellation among TWS headphones priced under 2.3 million.
Details: Genuine cheap Padmate Pamu Quiet Mini Bluetooth headset
.