According to the City of Texarkana, Texas (USA), two storms passed through this area and after they dissipated, residents noticed that the ground was covered with dead fish. This phenomenon is called "animal rain" and occurs when small animals living in the water are sucked up by a tornado.
The city's Facebook shared on December 30: "The year 2021 is playing all the tricks, including a fish rain in Texarkana today."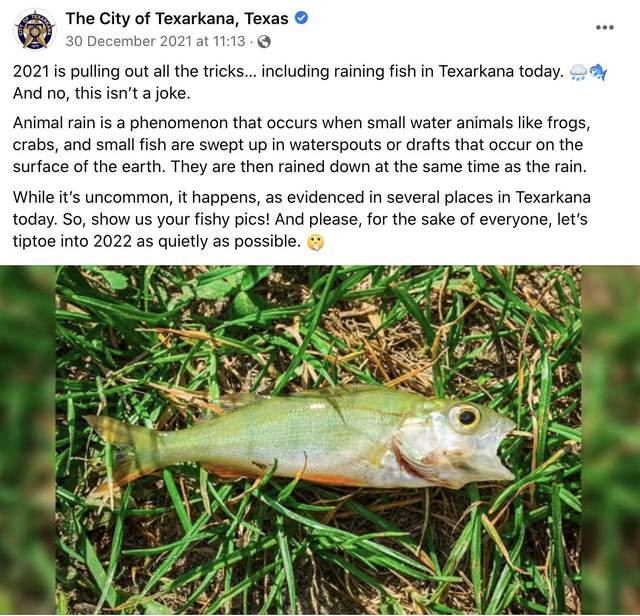 Many people said that the rain was very heavy and accompanied by the sound of something falling heavily on the ground, they discovered it was fish.. Pictures and videos of dead fish on the ground have been widely shared online. .
Fish fall from the sky during rainstorms in eastern Texas
National Weather Service meteorologist Gary Chatelian said: "They were carried by the wind and fell down like regular debris. They could have been sucked up somewhere like Lake Texoma. Or anywhere. And what goes up must fall".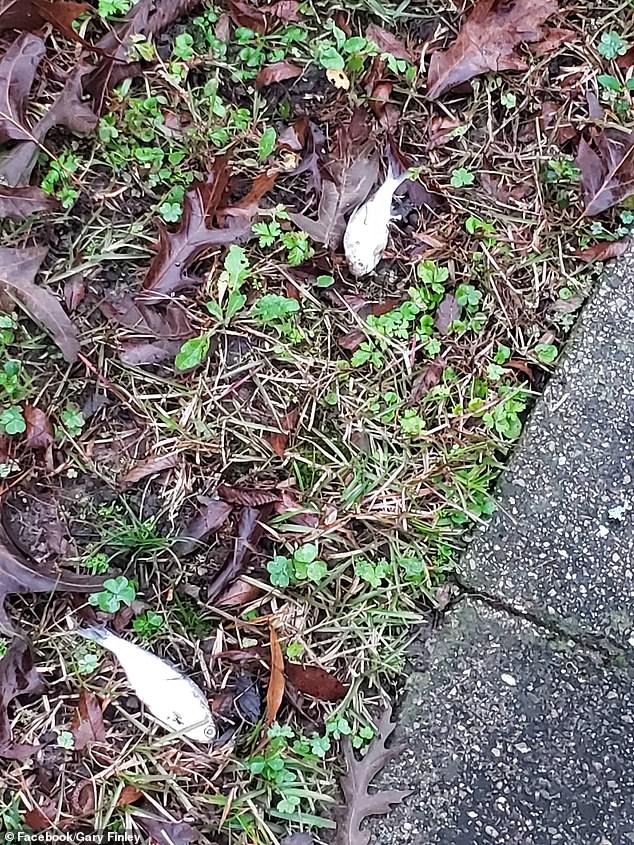 Not only fish, but other small animals like crabs and frogs are also often sucked up by the tornado.
This phenomenon is not only happening in the US, Australia also experienced a fish rain last year. Farmers in the town of Yowah, west of Brisbane in Queensland, found fish littered the ground, many still alive, after Tropical Cyclone Esther made landfall in the area on February 24.
Queensland Museum ichthyologist Jeff Johnson says these "fish rains" are common in Australia.
Reference: DailyMail
.