Not long ago, AMD launched the Radeon RX 6500 XT VGA for $ 199, which many experts underestimated in terms of performance and gaming capabilities. Now, AMD has quietly launched the RX 6400 VGA with an extremely small and lovely size, but even weaker than the RX 6500 XT. So what is this VGA used for?
AMD just launched the Radeon RX 6400, with a host of partners including ASRock, Biostar, Gigabyte, MSI, PowerColor, Sapphire, and XFX. The retail price that AMD offers for the RX 6400 is only $159, versions of ASRock or Sapphire brands also have the same price.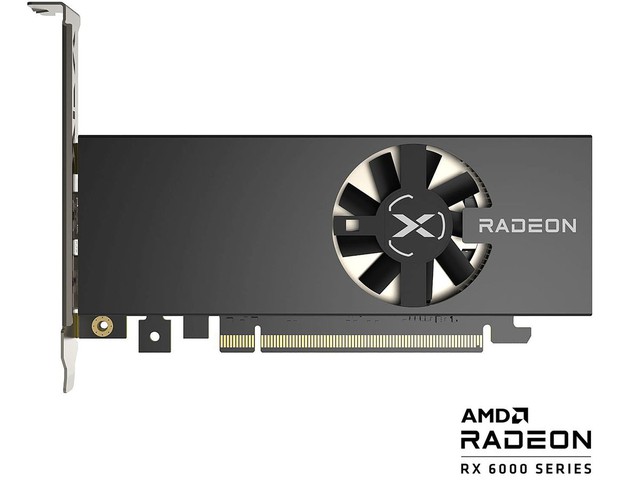 With its small size and low gaming performance, the RX 6400 seems only suitable for low-end mini PCs. All versions of the RX 6400 come with two types of PCI-E brackets, one long and one short, so that they can be attached to different sized cases.
The Radeon RX 6400 has only a power rating of 53W, which is even less than half of the RX 6500 XT, and does not require a power cord because the entire power supply can be obtained through the PCI-E port. In return, this VGA has only 12 compute units, low clock speed, 4GB RAM and a bandwidth of only 128GB/s, with two output ports.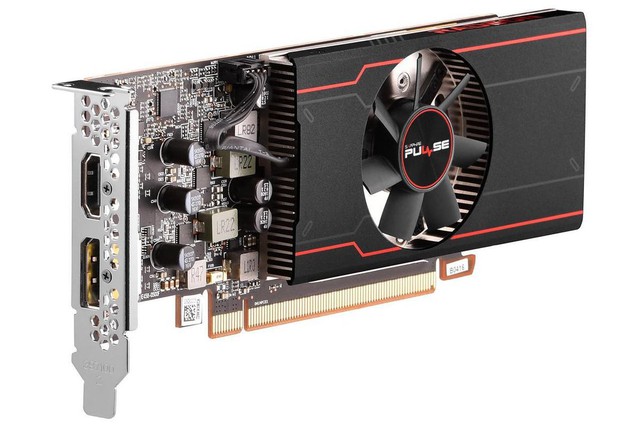 According to early reviews, the RX 6400 couldn't be enough to load games like Elden Ring and Cyberpunk 2077, even at 1080p resolution and the lowest graphics settings. But with games like Fortnite, the RX 6400 can still handle it.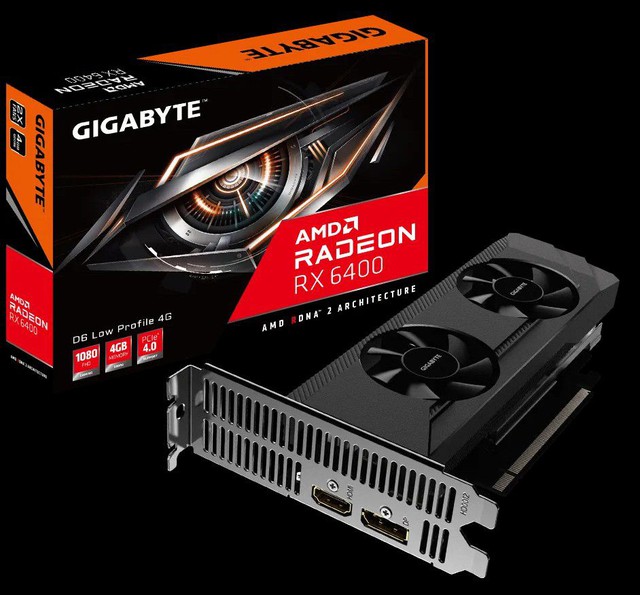 Interestingly, Gigabyte's RX 6400 version is quite large, taking up two PCI-E slots and even having up to 2 cooling fans. But the power remains unchanged compared to other versions.
Reference: theverge

https://genk.vn/amd-ra-mat-chiec-vga-ti-hon-rx-6400-voi-gia-chi-159-usd-202204211102146755.chn