CNN reported that today (April 26), the trial of the lawsuit between Johnny Depp and his ex-wife Amber Heard continued in Virginia, USA. It is known that Johnny Depp sued Amber for $ 50 million (VND 1,148 billion) for defamation and violent actions, and then Amber sued her husband and demanded a sum of $ 100 million (VND 2,296 billion).
However, most especially today, Johnny Depp officially ended his last confession and cross-examination in court. And concluding his testimony, he made a statement that made the whole social network stir, even the clip recording this fact has reached 1.12 million views, 16 thousand likes on YouTube.
Specifically, a tape recording between Johnny Depp and Amber Heard in 2016 was played in court. In it, Amber challenges her husband: "Tell the world Johnny, tell them that you, Johnny Depp, a man, are also a victim of domestic violence. Let's see who will believe and stand towards you". The representative of Johnny's legal team ended the trial with the question, "How do you respond to Amber Heard's statement?". And finally, the actor painfully admitted: "Yes, I would like to say, I am Johnny Depp, a man. I am a victim of domestic violence".
Clip 1 million views: Johnny Depp declares "I am a victim of domestic violence"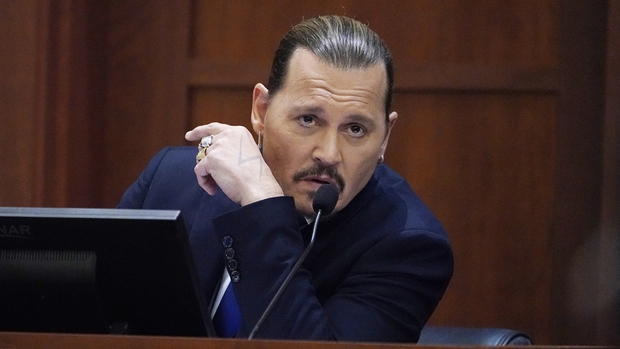 Johnny Depp painfully admits to being a victim of domestic violence. He had tears in his eyes throughout today's trial when he listened to a series of recordings of himself and Amber arguing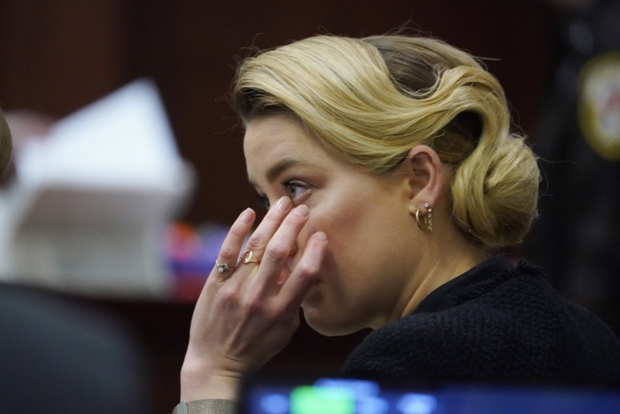 Amber Heard challenged her ex-husband in 2016 recording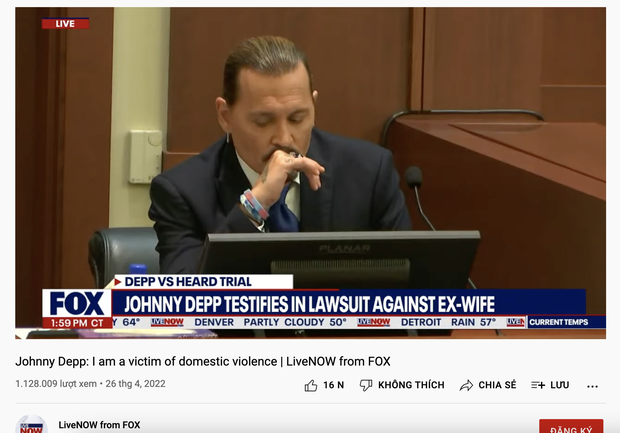 The clip recording the moment Johnny Depp closed the trial has reached more than 1.1 million views just today
During the same trial, Johnny was examined by Amber's defense attorney for alcoholism and he responded with a heartbreaking sentence: "Sir, if you ask who is affected by alcoholism, I've been a victim of mine… then in my whole life, I've been affirming that I'm my own victim. The person I tortured the most was myself."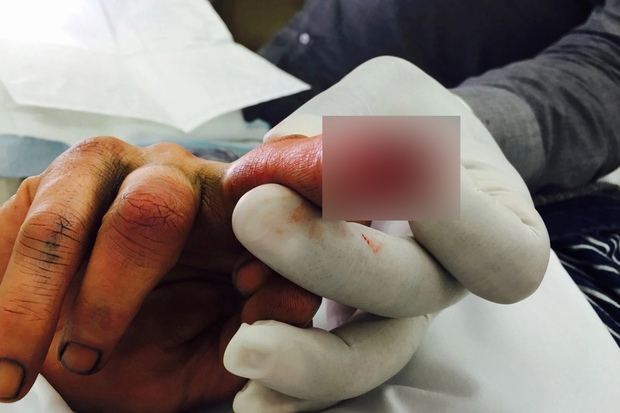 Johnny Depp's serious injury in a fight with Amber Heard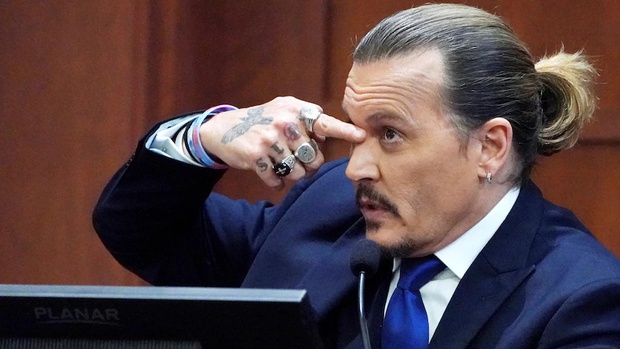 Johnny Depp describes the injuries his ex-wife caused on his face
In 2018, Johnny Depp sued Amber Heard after the actress claimed to have suffered domestic abuse. Both stars met in 2009, then married from 2015-2016 and divorced in August 2016. Johnny and Amber both denounced the other for brutal acts of violence against themselves, and at the same time released images of detailed bruises. Johnny Depp even released a photo of his severed finger, allegedly caused by Amber throwing a bottle of vodka at him.
The retrial of the case began on April 11, and is expected to last six weeks. Johnny Depp has now finished his confession, and Amber has not yet been able to stand before the court to give her personal stance and cross-examine the evidence.
https://kenh14.vn/clip-johnny-depp-dap-lai-loi-thach-thuc-cua-amber-heard-gay-bao-toi-1-nguoi-dan-ong-toi-la-nan- Lifestyle
https://cafef.vn/clip-gay-bao-toan-cau-amber-heard-thach-johnny-depp-tra-loi-toi-1-nguoi-dan-ong-toi-la-nan-nhan- house-bao-luc-gia-dinh-20220427094130531.chn