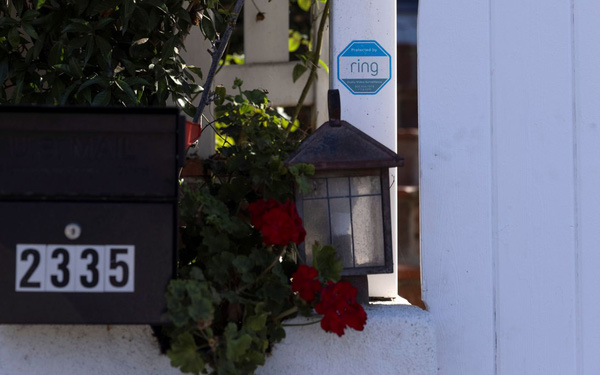 According to Bloomberg, an outage at Amazon's cloud computing arm has left thousands of Americans unable to use refrigerators, robot vacuums and doorbells. This rare incident shows how people dependent on the Amazon giant have become "wretched" as the Internet of Things flourished throughout homes.
An issue that began around 10 a.m. ET on Tuesday caused disruptions with deliveries, crashed major streaming services and even prevented people from entering parks. by Walt Disney.
Affected Amazon services include the Alexa voice assistant and the Ring smart doorbell. Irate device users tweeted their frustration to Ring's official account, with many complaining that they had spent time restarting or reinstalling their apps and devices before playing. shows that Amazon Web Services (AWS) is down. Many Ring users have even said they can't enter their home without access to the phone app because the app is buggy.
An Amazon delivery worker said he was singing karaoke with his colleagues because AWS problems prevented them from making deliveries.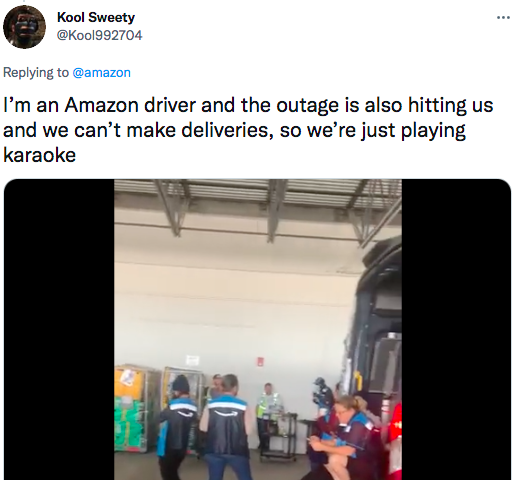 Others said they could not turn on the Christmas lights.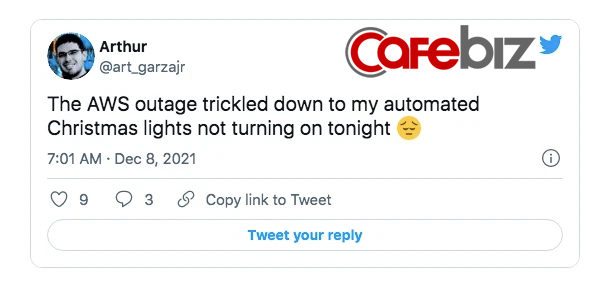 Many people report that smart bulbs stop responding to voice commands.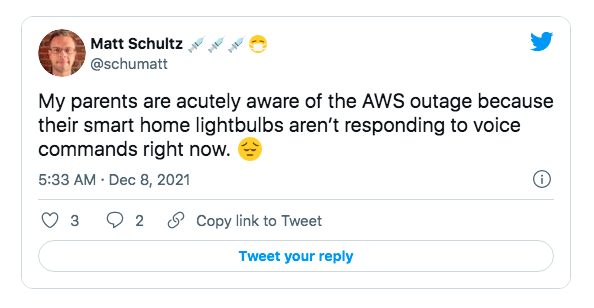 Basic household chores also become impossible for some.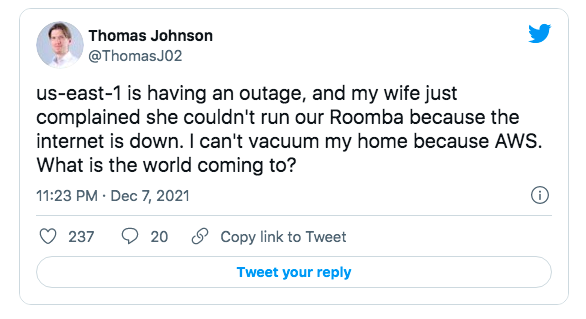 The outage makes people think about the downsides of owning a "smart" home when it comes to relying so heavily on not just the Internet but specifically a company – while those who have a home " not smart" gloated because their refrigerator and light switch were still working fine.
Some of the affected AWS operations are on the East Coast. About nine hours later, AWS said it had resolved the network device issues that led to the outage.
.