Pioneer in renewable energy research

Established in 2014, ALENA Energy operates in the field of renewable energy, taking the lead in researching and providing solutions to use clean and energy-saving energy in order to create green values ​​for society and towards sustainable development. In addition to supplying and operating the solar and storage power product chains, ALENA Energy is also known as a strategic distribution partner of the world's leading energy brands such as: Hitachi (Japan), Solar Edge, Sinexcel, Growatt, HT SAAE, Huayu, Longi,… It can be said, ALENA Energy is one of the pioneering companies implementing the current green energy revolution in Vietnam.
With two newly launched products, the ALENA F300 and ALENA P500 smart mobile power sources, ALENA Energy once again stays true to its criteria of creating breakthrough, safe and demanding energy solutions. imperative in modern life.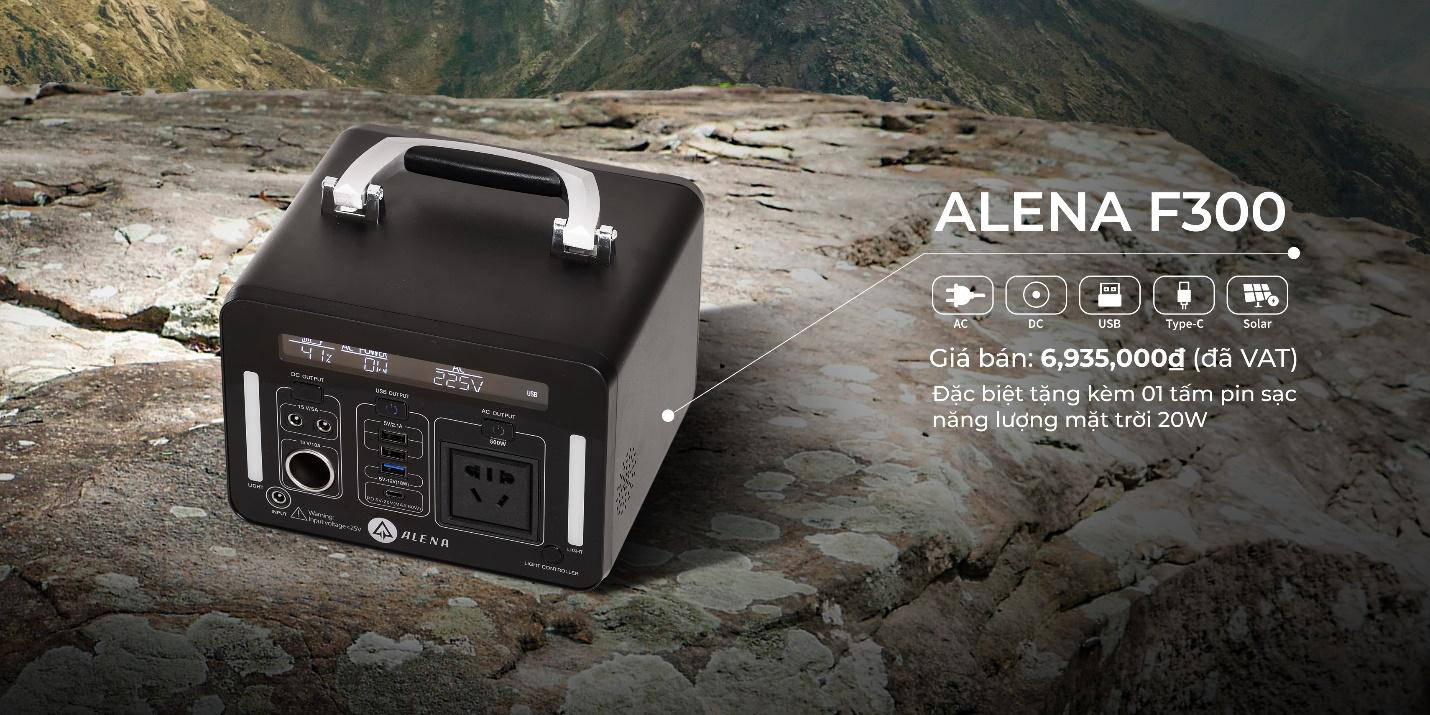 All products have a compact and beautiful design like a normal music speaker but provide enough power for the most basic items: UAV, fan, lights, mini fridge, mobile phone , tablets, laptops, power tools, toys, fishing gear… The product can also be used to charge car devices such as GPS, vacuum cleaners, inflatables, ovens , cooler box and Carcorder… Maximizing users' needs, ALENA F300 and ALENA P500 have a variety of outputs ranging from USB QC3.0, Type-C, Cigar lighter to both AC and DC.
Not only that, ALENA F300 and P500 also have a variety of charging modes, users can charge from grid or solar power.
The difference between ALENA F300 and ALENA P500 is mainly storage capacity and number of powering devices. If the ALENA F300 has a storage capacity of 300Wh, the ALENA P500 has a storage capacity of 500Wh and can especially provide continuous power for more than 9 devices at the same time.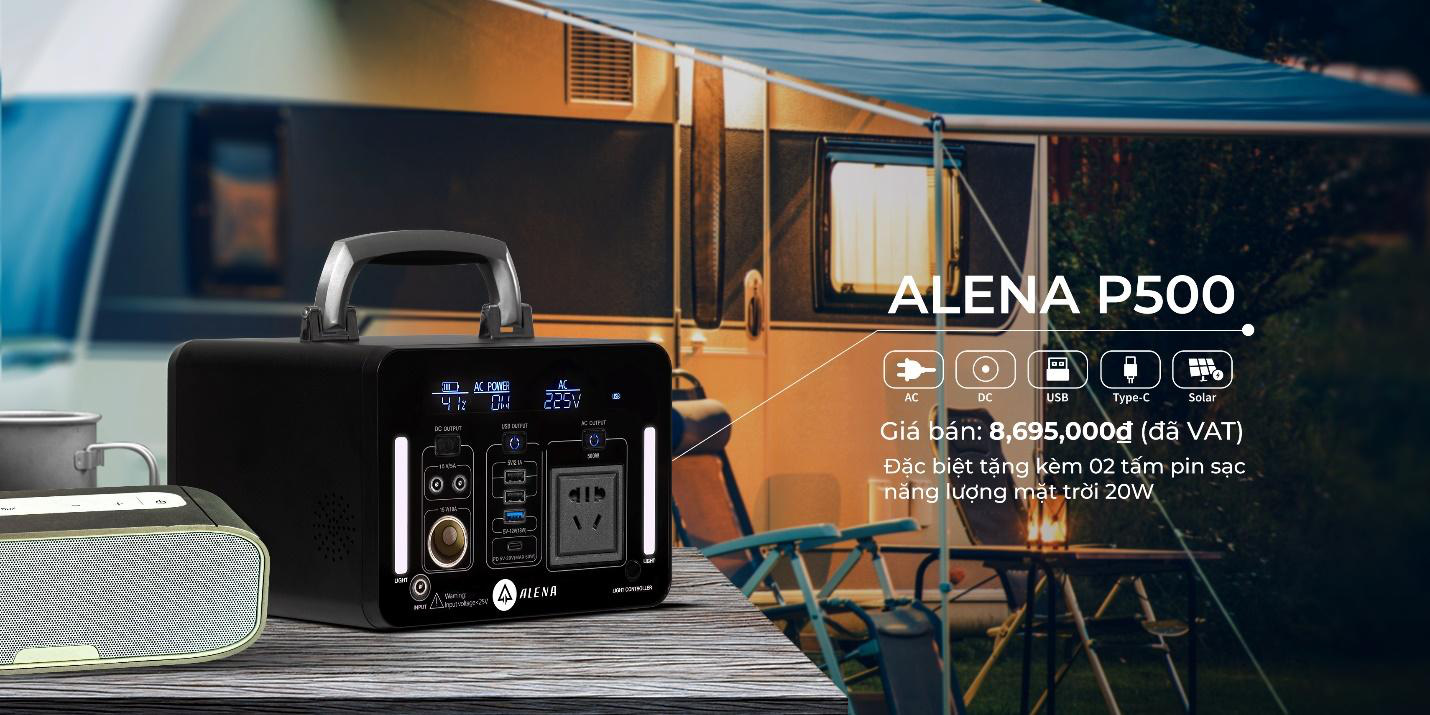 It can be said, ALENA F300 and ALENA P500 can meet the needs of users throughout, especially when traveling, camping in places without power, or with specific jobs that have to move constantly or for work. home appliances in the event of an unexpected power failure.
Super attractive product launch program
The ALENA F300 or ALENA P500 mobile power source was officially launched in Vietnam on January 12, 2022 with the selling price including VAT: VND 6,935,000 and VND 8,695,000 respectively, and many attractive incentives. Specifically, when buying ALENA F300 or ALENA P500 products, customers will receive a convenient solar rechargeable battery pack. With ALENA, don't worry about running out of power, use it throughout, experience the whole thing.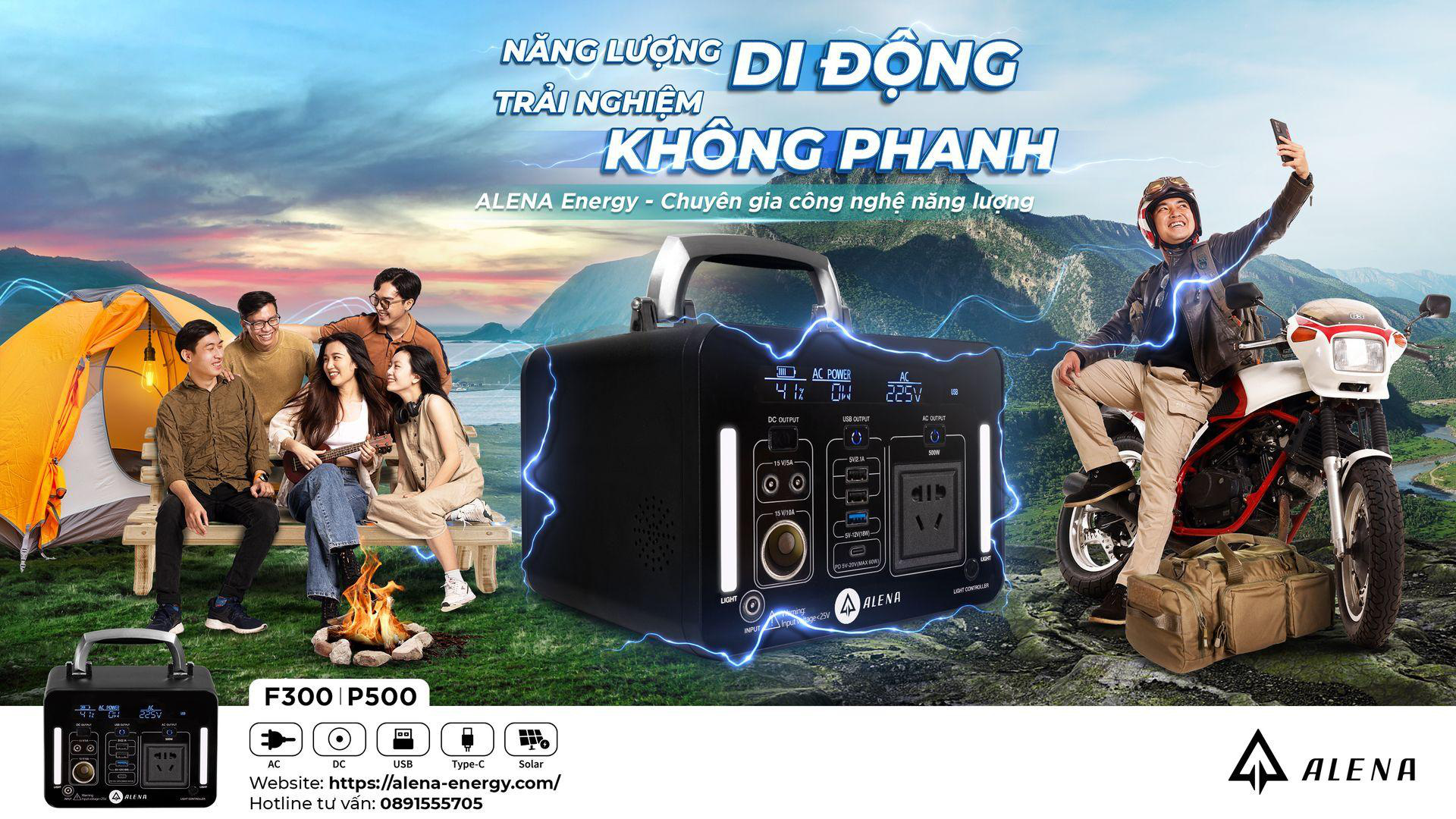 Customers can get more information and order products at: https://apower.alena-energy.com/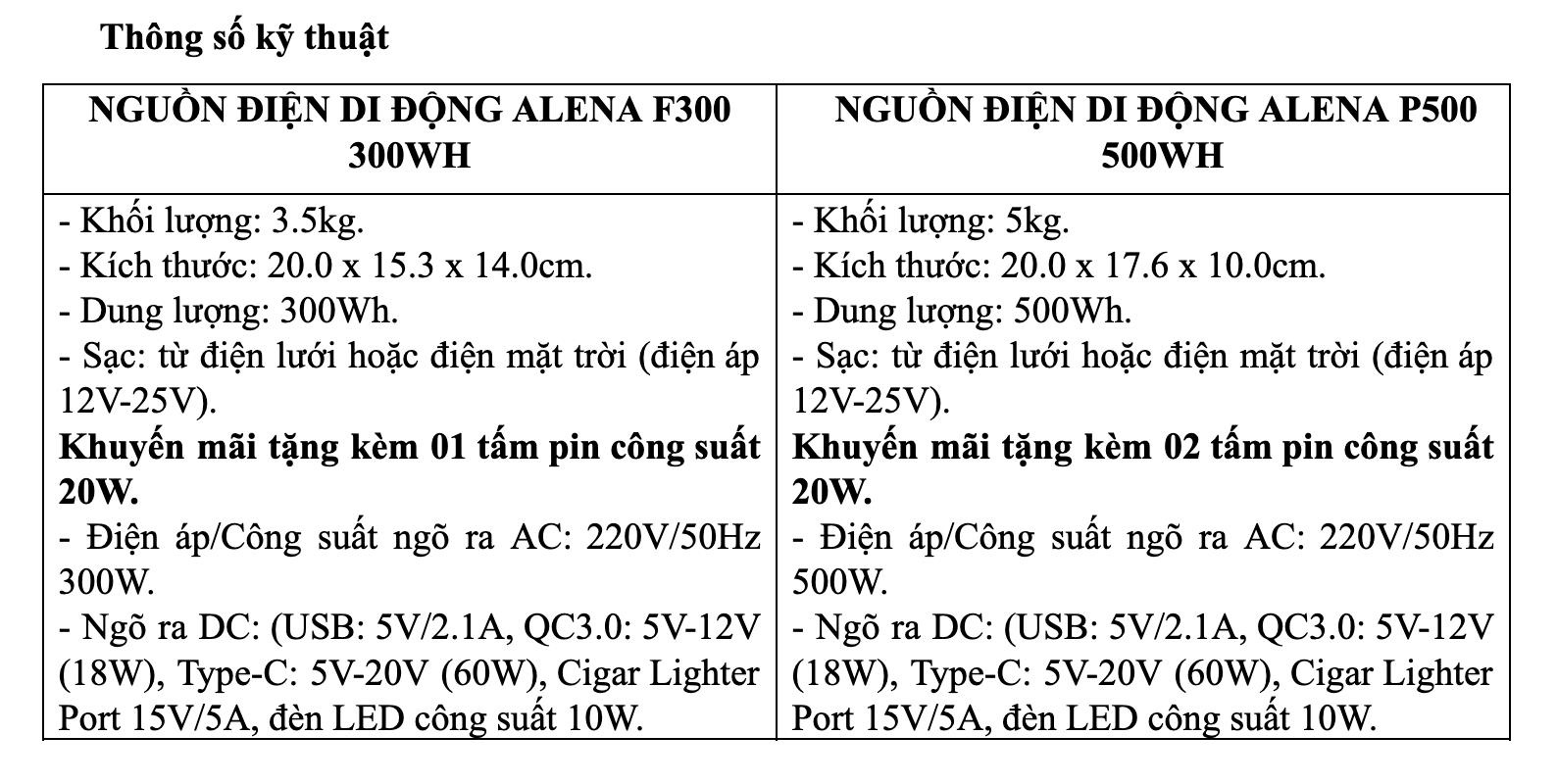 .