Soundpeats Mini wireless headphones equip themselves with more outstanding features: AI noise cancellation, Bluetooth 5.2, high-quality audio drivers. Delivering an immersive music experience that immerses you in a world of your own without any distractions.
Soundpeats Mini Wireless Headphones: AI Noise Canceling, Bluetooth 5.2, High Quality Sound Diaphragm
Speech Al noise cancellation technology, thoroughly suppresses noise, for clear, sharp conversations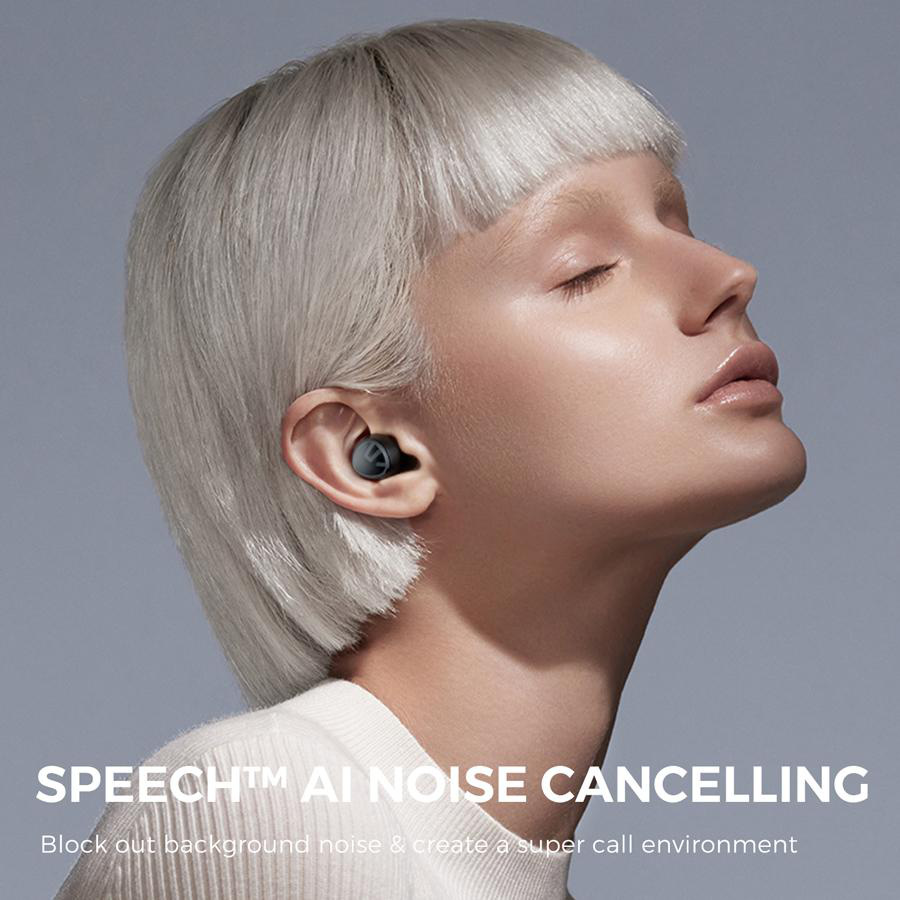 Under the small body of the Soundpeats Mini it seems that it does not seem to have integrated too many useful features for users. However, it's the opposite of that. Soundpeas Mini makes users surprised again when it is equipped with today's leading Speech Al noise cancellation technology. Thanks to that, the headset can effectively cancel the surrounding noise, making your conversations clearer and sharper.
Don't worry about noise affecting your online lessons when you have Soundpeats Mini in hand. AI noise cancellation technology will help limit noise that interferes with phone and video calls. Your voice when passing through the diaphragm will be reproduced in detail, clear, almost completely eliminating noise.
So what if the background sound is too loud like the person talking next to you or the traffic passing on the street? Of course, Soundpeas Mini won't be able to completely eliminate 100%, but your voice will still be loud enough to be able to drown out those noises.
Bluetooth 5.2 technology for a smooth and seamless connection experience
It can be said that this "tiny guy" is integrated with the most modern and new technologies today. With Bluetooth 5.2 standard, you will be able to listen to music, watch movies, play games… with a stable, smooth connection in a wide range up to 10M. No need to carry your phone with you, you can still listen to music and chat with your close friends.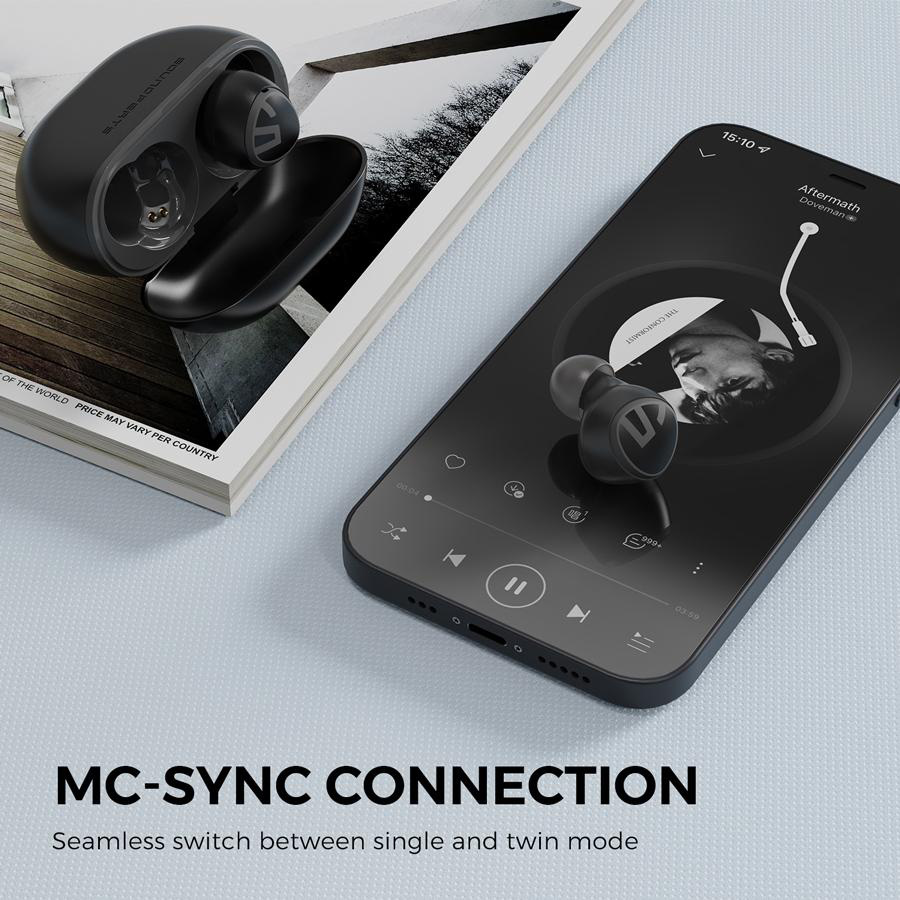 In particular, the Soundpeats Mini is compatible with most Bluetooth versions 4.0 and above. Easily pair with most devices with Android, IOS operating systems…
Both headphones can work independently as a main headset. Enjoy your music at will, thanks to the Soundpeats Mini, which features seamless switching between two modes: single and double.
Top notch drivers with crisp sound reproduction
Not only exquisite in appearance, Soundpeats Mini also gives users a product with high-class sound quality. The diaphragm is fine-tuned by advanced techniques, with careful attention to every little detail. Giving users a headset that is "tiny" but still has outstanding sound quality, vivid and sharp, giving you the feeling of being immersed in a live performance.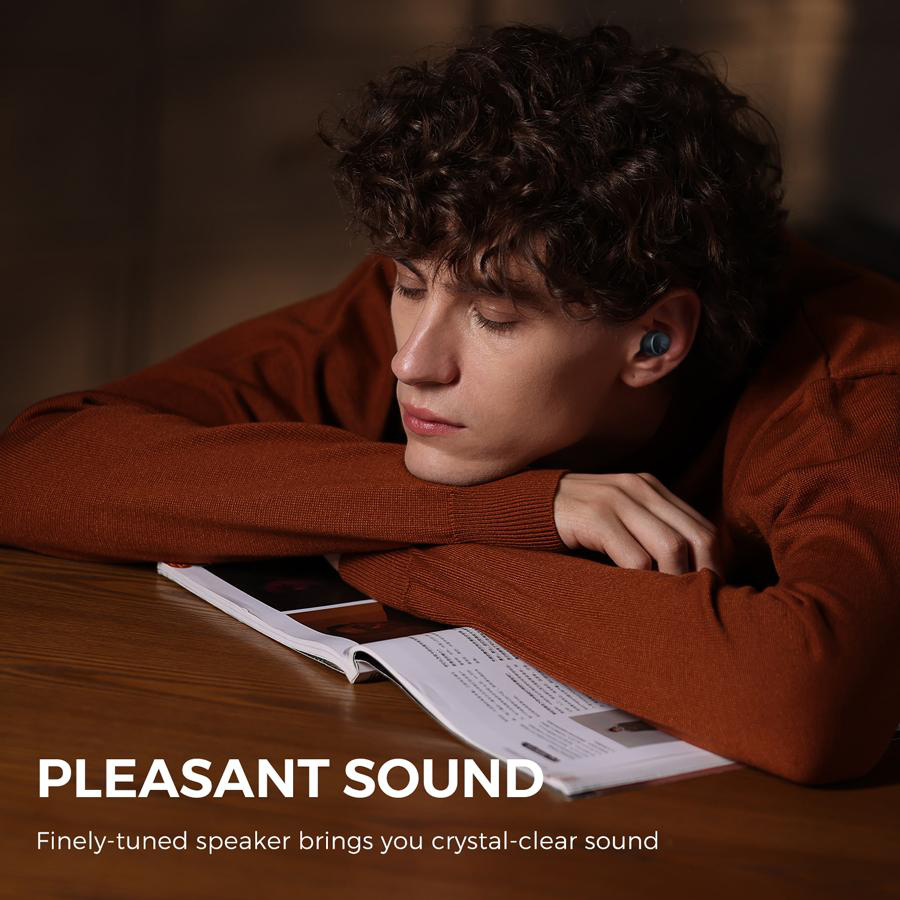 As can be seen, Soundpeats Mini has a "tiny" shape, but inside it contains all the modern technologies. With a small but equally sophisticated design and superior features, Soundpeats Mini is definitely the ideal choice for every user who loves wireless headphones today.
Currently, Soundpeats Mini Wireless Headphones are being sold genuine at reputable dealers: Global mobile retail system – CellphoneS, Viet Mobile, Hoang Ha Mobile, Minh Tuan Mobile… and E-commerce floor : Shopee, Lazada, Tiki, with extremely favorable prices and many attractive discount programs!
See more: Cheap genuine Soundpeats Mini wireless headphones

https://genk.vn/tai-nghe-soundpeats-mini-khu-tieng-on-ai-bluetooth-52-mang-speaker-am-thanh-chat-luong-cao-20220304145604301.chn