Verify the quality of 1TB external hard drive for 330k – Webuy
Last time, Webuy spent money to buy one 512GB micro SD card with "cheap price" only 120k. The result is certainly anyone's guess before "the cheap is mine", in fact, this is a real card with only 2GB capacity, modified with the controller to notify the computer of 512GB.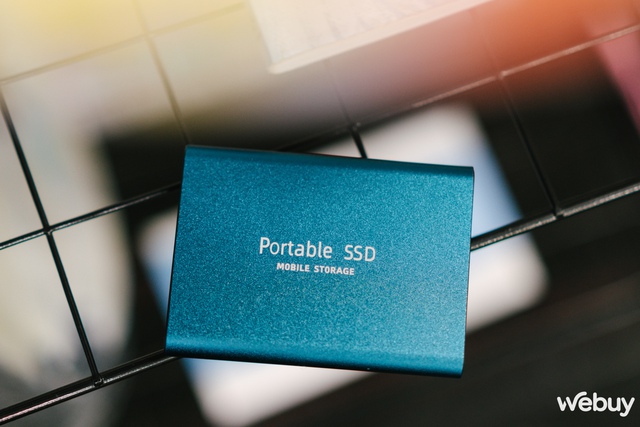 But the problem of "fake" hosting products, deceiving users has not stopped there. Walking around the e-commerce floors, we came across external memory products in the form of SSDs, also with super high capacity but incredibly low prices. Maybe "one more pain", Webuy Will continue to buy one again capacity "1TB" for about 330k about how "numb tissue" is.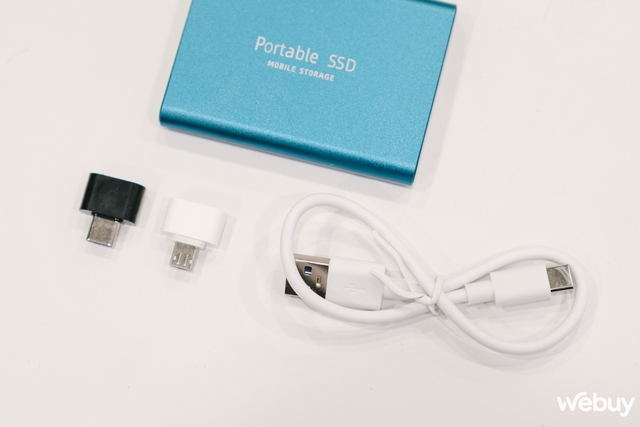 Like the micro SD card, the manufacturer of this SSD is also quite thoughtful when it comes to a few accessories including a Type-C – Type-A connector and micro USB and Type-C connectors. With this wiring and adapter system, we can use the drive with computers, laptops, tablets and even smartphones, except for iPhone only.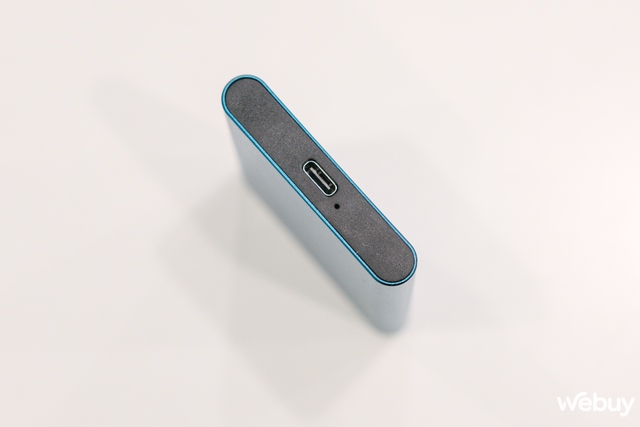 The design of the drive is simple, with a light blue outer shell and one end with a USB Type-C port and a signal light.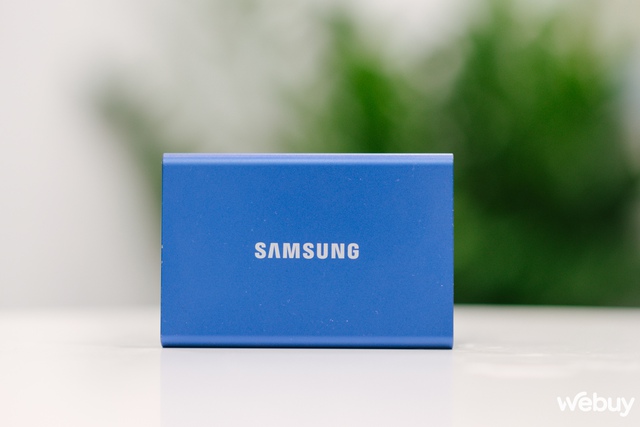 Those of you who are observant will be able to recognize the date, this external SSD hard drive design is identical to Samsung products, with the latest version being the Samsung T7.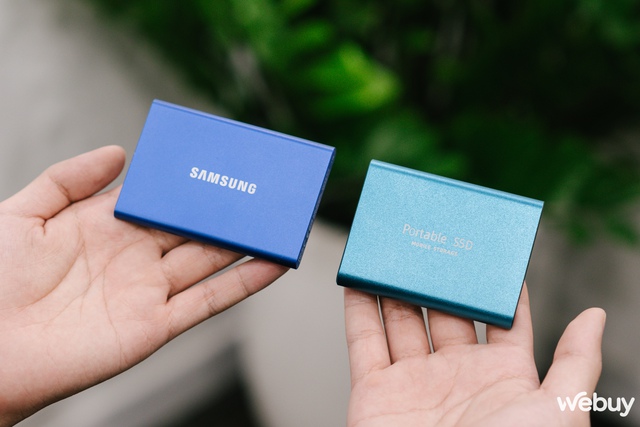 The manufacturer of fake micro SD cards last time even "dared" to print famous brand names like Xiaomi or Samsung on its products, and on this SSD, there is no Samsung name, only the line "Portable". SSDs" only. But just by looking at it, we can tell that they are copying products from Korean electronics companies!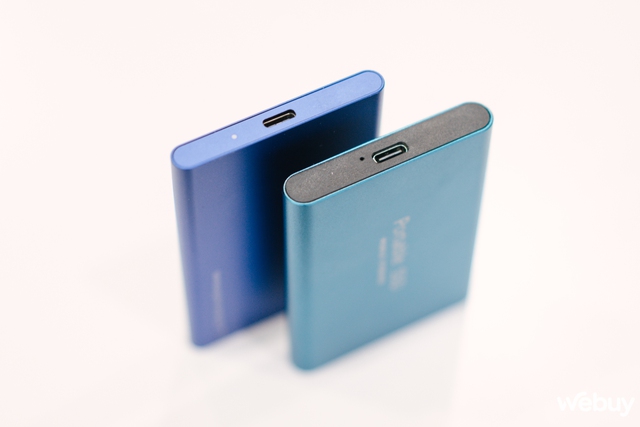 Compared to genuine products, this SSD is thicker but a bit shorter. It seems that the "Chinese magicians" want to make imitations, but they don't make it to the right place, just making the same general shape, not taking the right parameters.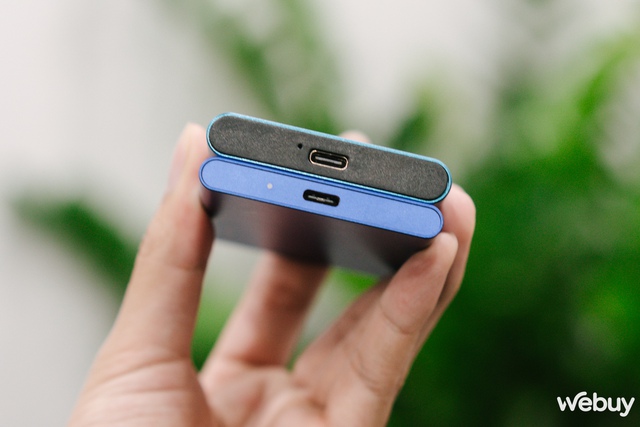 That's enough looking at it, let's try plugging it into the computer. Just like last time, these storage products are very sophisticated in "swapping" the capacity, the machine still announced that it has about 976GB or nearly 1TB.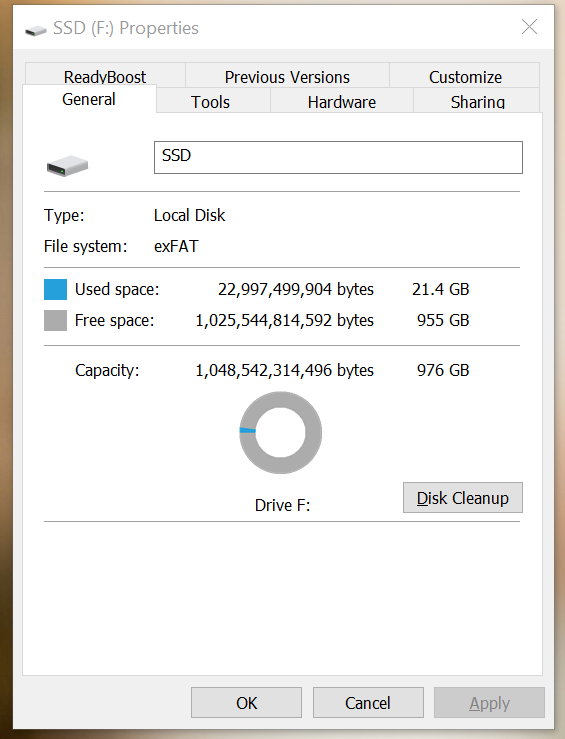 When downloading a test item about 20GB to the hard drive, the speed was very slow, only about 15MB/s, after about 5 minutes, it dropped to only 6MB/s.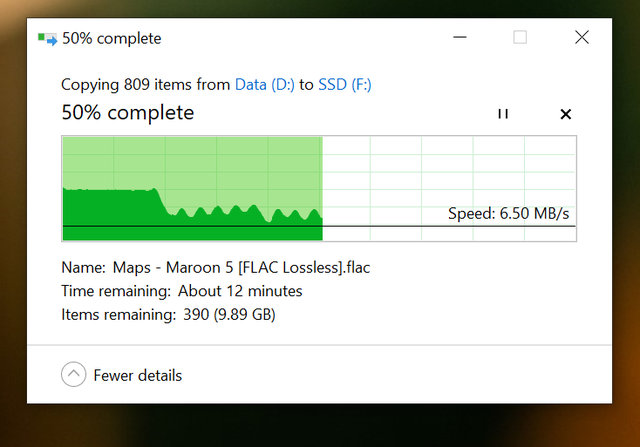 For comparison, below is the speed of a USB. Although it is just a mid-range USB, the speed is also about 50MB / s, far ahead of the "SSD" that should have been faster.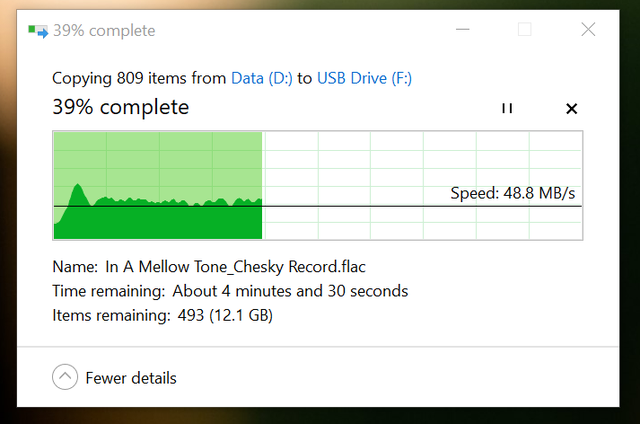 And of course the fastest product is the "genuine" Samsung T7 SSD, up to about 122MB/s.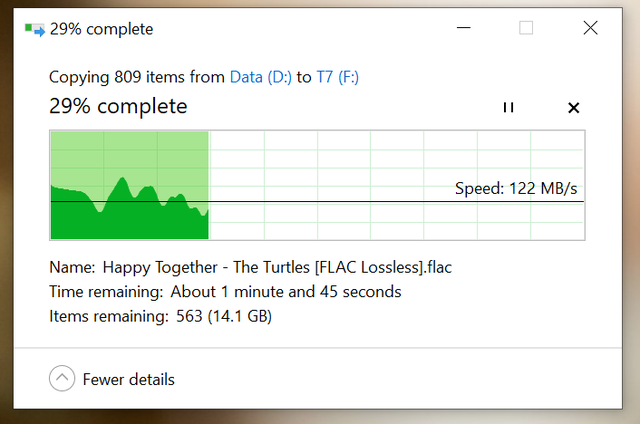 In particular, in the next download, the poor quality SSD also encountered a strange phenomenon that continuously reduced the speed to 0MB/s, then increased again, but only reached 6MB/s.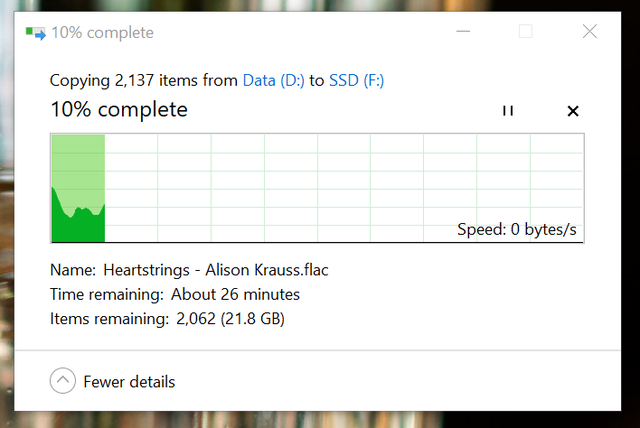 The controller (Controller) of this "SSD" is smarter than the micro SD card in the previous article, so even plugged into a computer or mobile device will show up as 1TB. We will have to use a specialized software called H2testw to check its real capacity.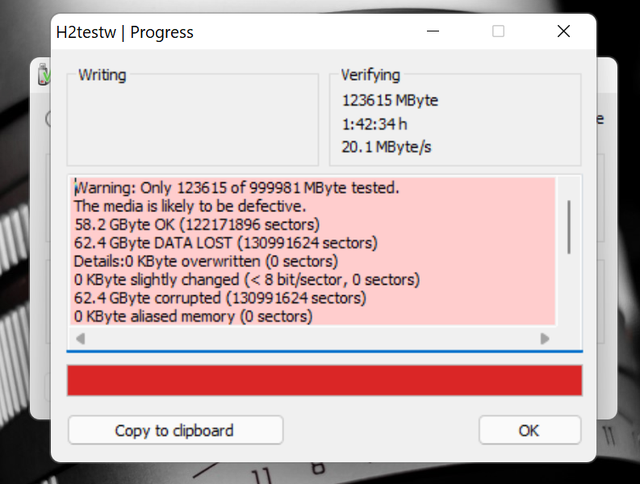 And with this software, we can see the exact capacity of this "1TB SSD" is only 58.2GB, ie 64GB and minus the pre-installed software. So we just bought a super low speed USB with a capacity of only 64GB for 330k, while a 128GB USB with 4 times higher speed was bought by me for only 250k!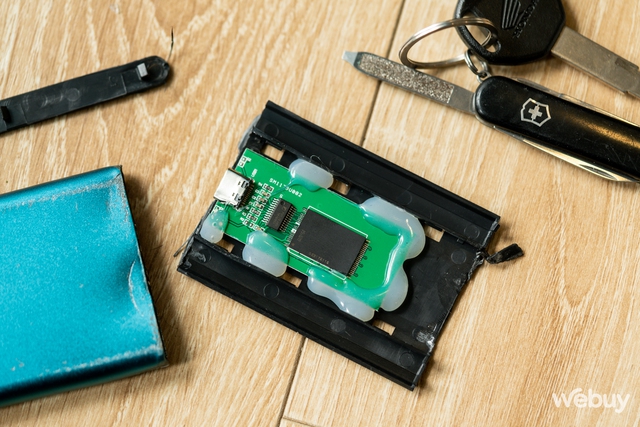 Not intending to use this bad quality hard drive, I decided to take a look at the inside. Inside we have a controller from a company called FirstChip and a 64GB memory chip from any company, Google also…can't give up! Using poor quality components without a cache component, so it has a "crawling turtle" speed as we see above.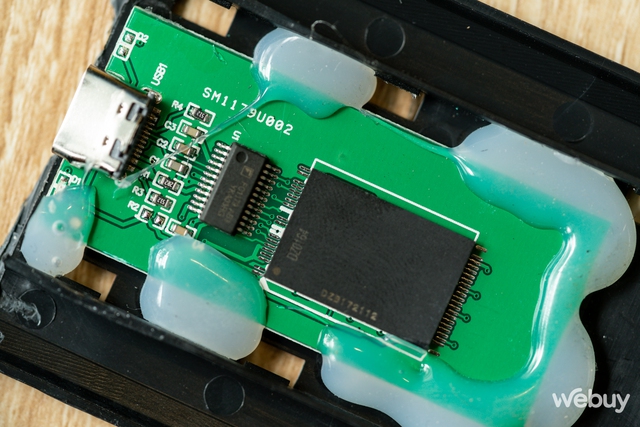 Once again, Webuy recommends that readers research carefully before buying storage devices online, especially on e-commerce sites. If you don't have the conditions to invest in Samsung T7, you can learn about USB with a capacity of 128 – 256GB, which is enough for basic data storage and transfer needs. Spending money to buy "SSDs" like this, "money lost disability" is a sure thing!
[Box thông tin shop] – GK memory

https://genk.vn/them-mot-lan-dau-sau-the-micro-sd-thi-toi-lai-mua-o-cung-di-dong-ssd-1tb-hang-rom-voi- Gia-330k-20220421162408555.chn