Cancer treatments are notorious for being accompanied by many unpleasant side effects. For example, radiation therapy to the head and neck area can cause patients to experience hair loss, stiff jaw, and nausea. Chemotherapy can cause general fatigue, diarrhea, and muscle aches.
But a cancer treatment called photodynamic therapy seems to be able to cause patients to experience an interesting effect with their vision.
Specifically, patients who receive this treatment after returning home often discover that they have the ability to see infrared light. In other words, their eyes have been equipped with night vision for better vision.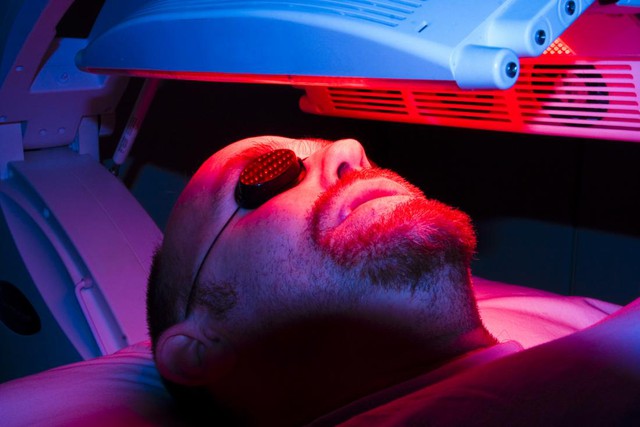 Why can PDT treatment make patients see in the dark?
Photodynamic therapy (PDT) is a cancer treatment that uses photosensitizers and a light source to destroy abnormal cells. It is often used to destroy head and neck tumors, lung, bladder, skin cancer. But sometimes, PDT can also be used in the treatment of acne and macular degeneration.
Patients undergoing PDT will typically be injected with a low-toxic photosensitizer, usually chlorin e6. This photosensitive substance will be absorbed by the cancer tumor cells.
Doctors will then select a light source, with an appropriate wavelength, to shine on the tumor. This light will stimulate the photosensitive substance to generate reactive oxygen radicals, thereby destroying tumor cells while preserving surrounding healthy cells.
But a side effect occurs when the patient is injected with the photosensitizer, which is that chlorin e6 will also go to their retinas. Here, it interacts with a light-sensitive protein of the eye called rhodopsin.
In the presence of chlorin e6, rhodopsin dissociates from retinal, another organic compound that in the naked eye is not sensitive to infrared light. This splitting process then produces electrical signals that our brains still decode as visible light.
In other words, chlorin e6 can help the eye perceive infrared light the same way we still see normal light. "This explains the increase in night vision in patients treated with photodynamic therapy", said chemist Antonio Monari from the University of Lorraine in France.
However, there is a mystery that scientists have never known, which is how rhodopsin and retinal work and interact with chlorine? To elucidate this process, Monari and colleagues conducted a simulation study to observe the interactions between those three groups of molecules.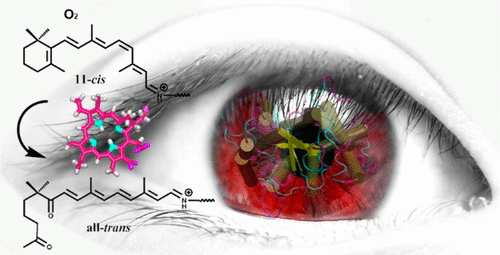 Virtual labs that allow you to see how the reaction goes step-by-step
Simulation studies involve inserting molecules into a computer model that recreates conditions inside a patient's eye. It can be thought of as a virtual laboratory made up of equations and algorithms that describe the attraction, repulsion or interaction between individual atoms in the biomolecules rhodopsin, retinal, and photosensitive.
Unlike real-life experiments that happen in just a few nanoseconds, the simulation must run on a supercomputer for several months, going through hundreds of millions of calculations before it can accurately model the reaction. chemistry caused by infrared radiation.
However, it is also an advantage that allows us to slow down each reaction process. "For our simulation, we placed a virtual rhodopsin protein inserted in its lipid membrane and exposed it to several chlorin e6 molecules plus water. This sample size contains several tens of thousands of atoms", Monari said.
The results showed that when chlorin e6 absorbs infrared radiation, it interacts with oxygen in the eye tissue, turning it into a highly reactive monatomic oxygen. Normally this monoatomic oxygen would help kill cancer cells, but it can also react with the retina to help improve night vision according to the simulation program.
By knowing the exact chemical basis that causes this strange side effect to a patient's eyes, the scientists say they can help patients reduce the effects of seeing in the dark if that seems to be the case. bother them.
Conversely, this chemical reaction could also be used to treat certain diseases that are visually impaired or are hypersensitive to light. However, scientists warn that you should not put chlorin e6 into your eyes to have super vision, because that can potentially cause damage to your eyes.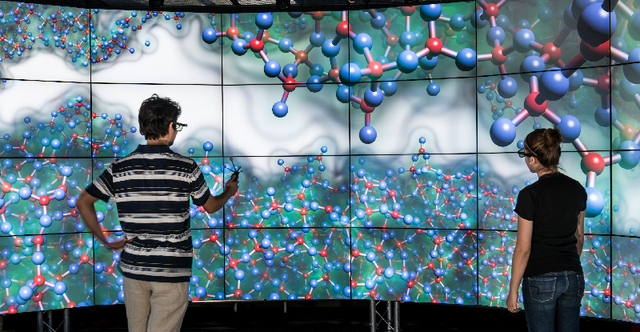 This study is also an example of the effectiveness of virtual laboratories using molecular simulations. Supercomputers can now provide us with profound insights that real-world chemical reactions cannot.
"Molecular simulations have been used to elucidate many of the underlying response mechanisms – for example, why certain DNA lesions are better repaired than others – and to enable the selection of potential therapeutic agents, by mimicking their interaction with a chosen target", Monari said.
Now, scientists continue to use computer simulations every day to screen many drugs, therapeutics, and even create completely new molecules that are not found in nature. their potential applications.
Refer to Sciencealert
.