The WSJ reported that Facebook's parent company, Meta Platform, has been developing e-commerce services in 2020 as more and more people shop at home, and the company especially faces challenges. knowledge in the digital advertising market. Two years later, employees, former executives and retailers say the segment is still a work in progress.
Some retailers said they were disappointed with the launch of Meta's e-commerce business because the service didn't meet basic components such as the ability to display products in different colors and sizes. Size is different if not sold directly via Facebook and Instagram. Meta also limits how a seller can deliver products and offer same-day or next-day delivery. Several other retailers say they see the ability to connect with buyers through Facebook and Instagram's large user base.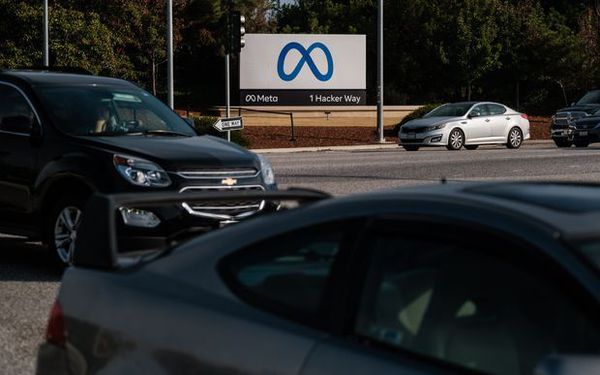 However, at least 5 senior leaders have left this segment in the past 6 months according to a WSJ source. Meanwhile, Facebook is still confident in their e-commerce business.
"Building a full e-commerce platform has been a multi-year journey – a mission that has been a priority for the company since at least two years ago. We take pride in our process and the teams we've been working on. The team is working to create these experiences."
Meta began ramping up its efforts to enter the e-commerce space from the early days of the pandemic. They launched features called Facebook and Instagram Shop in May 2020.
These stores will allow brands to post catalogs directly on Facebook and Instagram. Some brands use stores to connect users to make purchases on their websites while others choose to sell products to users through Meta's services.
Meta also began to reinforce the impact of security changes that Apple introduced in June 2020 on iPhones and iPads. These changes allow users to choose whether or not their activities will be tracked by companies like Meta. Tracking data is incredibly important to how Meta measures the impact of your ads. The loss of data has sharply reduced the company's profits over the past two quarters.
Since February, when Meta reported disappointing revenue and user growth, and when Apple's policies began, Meta has lost $10 billion in revenue in 2022. Its stock also down more than 34%. This equates to a blown market value of $307.8 billion. Meanwhile, about 97% of meta revenue comes from advertising. Meta also says that they will be moving more of the company's mainstay into the metaverse.
Online shopping could be the solution to lessen the impact of Apple's changes. By developing commercial channels on their applications, Meta is able to calculate the impact of advertisements within their service and recover some of the lost data. The potential is huge: Amazon, which dominates e-commerce, reported $7.88 billion in ad revenue for its latest quarter, up 23% year-over-year.
The most notable staffing crisis is the departure of Vice President of Commerce Gene Alston. Alston is responsible for all strategy and staffing for commercial products across applications in the Meta ecosystem. Roi Tiger – Vice President of Engineering for Commercial Division across the company also announced his departure. Eddie Garcia, who was previously Product Manager for Sam's Club, was brought in last June to lead the company's Marketplace feature. However, he also left in March and recently announced to be the Chief Product Officer for eBay.
Chris Olaniran is a merchant who wanted to create Instagram Shops to sell Vital Clothing brand clothes. This required setting up both on Facebook and Instagram, and in Olaniran's case, he had to set up Shopify, a Canadian e-commerce company, to run his store. "This is the first thing I realized, Ok, this is more complicated than I thought."
After making the necessary changes to both Instagram and Facebook, connecting to products on Shopify, getting sales approval, Olaniran had trouble getting all of his products on the store. .
Olaniran eventually halted the idea of ​​opening Instagram Shosp. "I started the process of setting up an Etsy store to incorporate my website."
Meta recently started running a few promotions with Instagram users, offering 20% ​​off their first e-commerce order through here. Notably, the company is also set to expand advertising capabilities in the Facebook and Instagram Shops feature.
With many established retailers and brands, Facebook and Instagram Shops represent a glimpse into the future. Michael Karanikolas, co-founder of clothing brand Revolvo, told investors that Instagram Shop contributes "very little" to the company's bottom line. "We think in the long term Instagram shops will be part of the options we have for customers."
Kevn Gould, founder and CEO of Kombo Ventures, a holding company with popular brands that sell products on Instagram, says he will watch Meta create a massive awareness campaign introducing Facebook and Instagram Shops to users. .
Facebook and Instagram drive about 50% of the revenue for BlendJet, a blender company. However, most of it comes from advertising that leads customers to BlendJet's website. In recent months, the company has seen an increase in direct revenue from Facebook and Instagram Shops. This year through April, BlendJet's revenue on Meta's e-commerce features grew 300% year-over-year.

https://cafebiz.vn/doanh-thu-quang-cao-giam-facebook-tap-tanh-lan-san-thuong-mai-dien-tu-nhung-bat-thanh-sau-2-nam-van- jail-chan-tai-cho-20220504104358155.chn