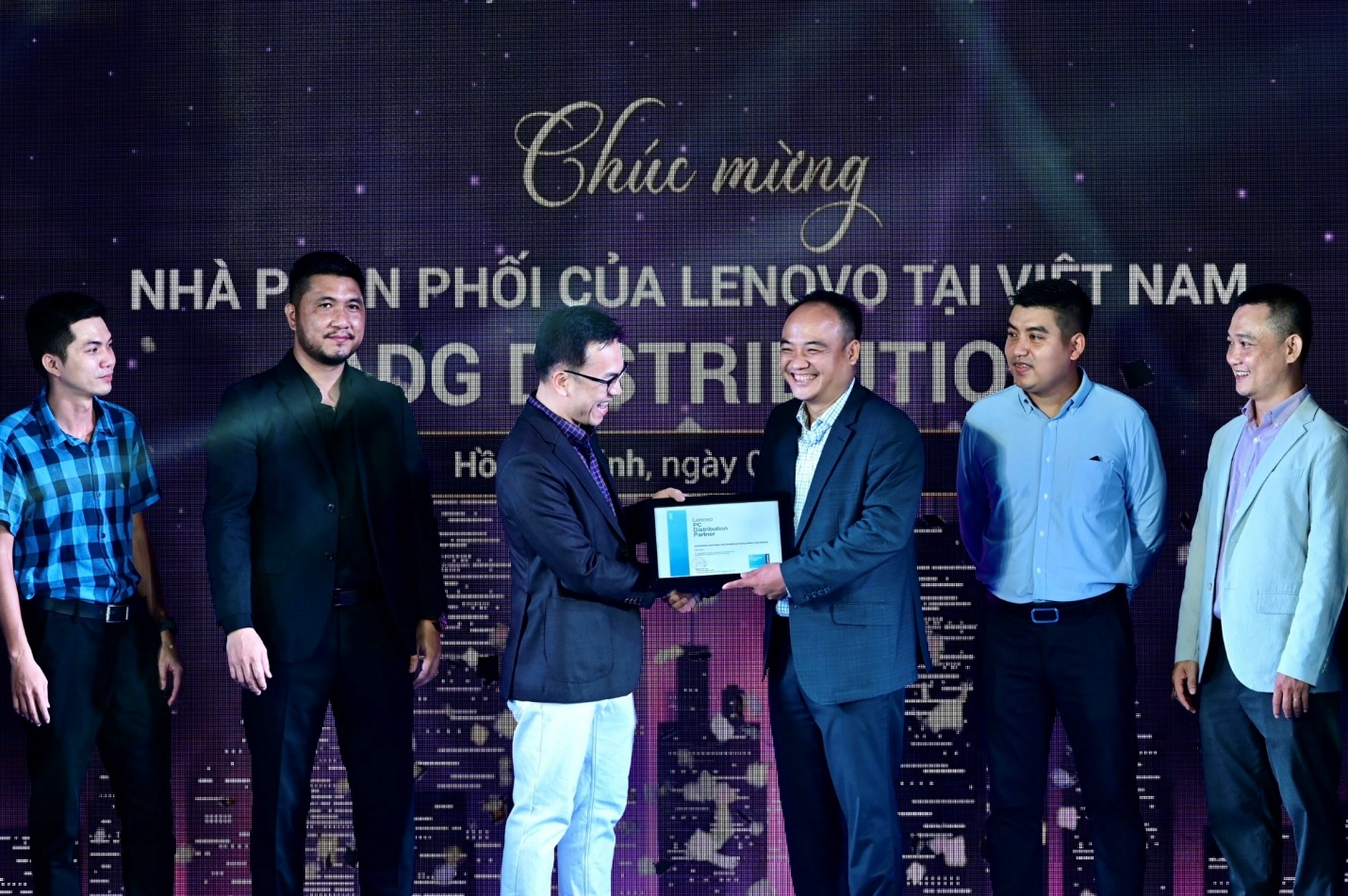 The signing ceremony of cooperation between ADG and Lenovo took place on May 6, 2022 in Ho Chi Minh City. Ho Chi Minh. The meaningful event marked the first step in the cooperation efforts of both sides. Accordingly, ADG will become a strategic partner of Lenovo, expanding the international cooperation map with global brands, and Lenovo will strengthen the ecosystem with capable distributors in the Vietnamese market. Male.
Lenovo is known as a global brand with a vision of bringing smarter technology to everyone, pursuing intelligent transformation and transforming the world for the better. At Tech World 2021, Lenovo announced Lenovo TruScale, a truly globally deployed comprehensive solution that makes everything from personal devices to cloud services accessible through one single contract. Today, Lenovo serves customers in 180 markets around the world.
In Vietnam, Lenovo continues to take steady steps when cooperating with reputable and potential distributors to become strategic partners. ADG is a distributor of technology products & solutions with a network of 2,000 agents nationwide, experienced in the business of distributing hardware, software, office equipment, and automation equipment. , telecommunications and consulting, deploying value-added services…. With more than 15 years of operation, ADG has established relationships with nearly 20 world famous technology brands such as: Dell Technologies, HPE, NVIDIA, Juniper Networks, Fujitsu, Commscope, Oracle… and big brands other.
The content of the signing ceremony focuses on the strengths of the two sides, to cooperate on the product lines to be distributed in the Vietnamese market and the service principles to bring the perfect experience to customers. This combination promises to bring benefits to domestic customers, especially small and medium business (SMB) customers because Lenovo's key products have always focused on the SME market segment.
Sharing at the signing ceremony, Mr. Nguyen Van Giap – General Director of Lenovo Vietnam said: "We are very pleased to announce the signing of cooperation agreement with ADG Distribution in Vietnam market. Working with one of As the leading distribution companies operating in the information technology field, we will have a better chance to bring smart technologies that serve everyone.We fully believe in the partnership. The close cooperation between the two sides will bring positive results.The cooperation between Lenovo and ADG will be based on ADG's business development for small and medium customers for Lenovo products ranging from notebook computers. , desktop computers, monitors, workstations and accessories in Vietnam".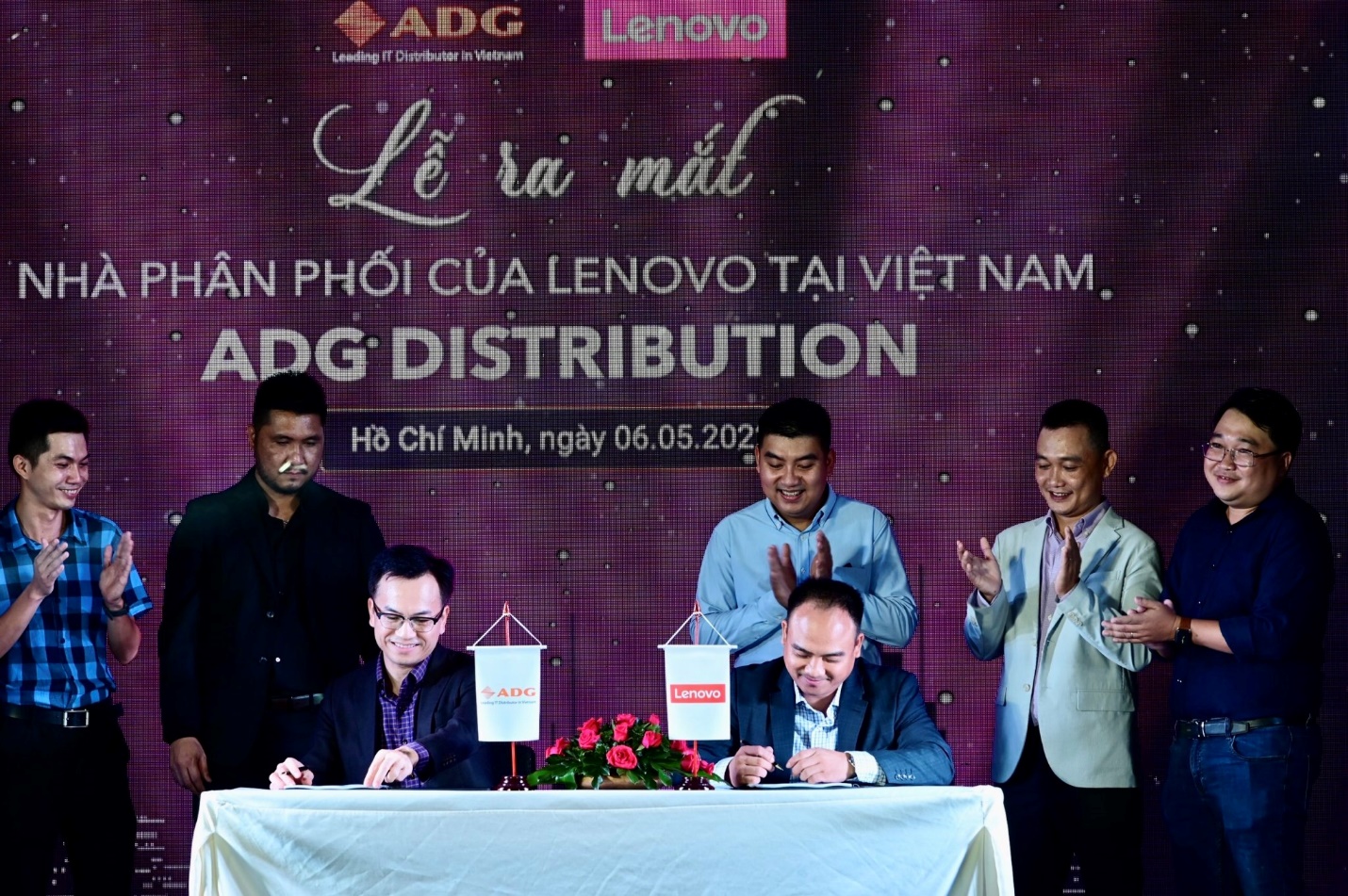 Also at the ceremony, Mr. Huynh Minh Vu – Vice President of ADG said: "ADG is proud to be a reliable partner of many famous corporations in the world in the field of information technology. The cooperation. This time with Lenovo is a strategic step to help ADG expand its ecosystem, and also an opportunity to bring customers powerful performance office technology products at an affordable cost. With more than 15 years of experience, ADG is confident in its business plan and market expansion for Lenovo products."
About Lenovo:
Lenovo (HKSE: 992) (ADR: LNVGY) is a global Fortune 500 company with $60 billion in annual sales, serving customers in 180 markets around the world. With a pioneering vision of bringing smarter technology to everyone, we are creating world-changing technologies that empower (through devices and infrastructure) and empower power (through solutions, services, and software) to millions of customers every day, while creating a trusted, sustainable digital society for everyone, everywhere. To learn more about us, see more at www.lenovo.com/vn/vn, follow Facebook and read the latest news at StoryHub.
About ADG Distribution:
ADG Distribution is a company with more than 15 years of experience in the business of distributing IT equipment and products, with a system of agents throughout the provinces and cities in the country. The company is a reliable distribution partner of more than 20 famous technology companies in the world such as Dell Technologies, Juniper Networks, Fujitsu, Brother, Commscope, Oracle… and some other big brands. For more information, please refer to the website: https://adg.vn/
Contact for advice:
ADG Distribution Vietnam
– North: Phan Thi Tiep – Mobile: 0834 848 589 – tiep.phan@adg.vn
– Central: Vo Tung Lam – Mobile: 0973 777 733 – lam.vo@adg.vn
– South: Lam Dinh Toai – Mobile: 0933 456 896- toai.lam@adg.vn

https://genk.vn/adg-tro-thanh-nha-phan-phoi-chinh-thuc-cua-lenovo-tai-viet-nam-2022050712291194.chn