Why should you periodically check your water heater and home appliances?
In winter, the use of a water heater is essential for every family, but few people pay attention to periodic inspection and maintenance to ensure smooth operation of the tank without interrupting the need for use. In fact, the hot water tank after a period of use inside will be covered with a thick layer of milky white residue, which is calcium and impurities in the water caused. This layer of scale will reduce the efficiency of the water heater, leading to a lot of time and a lot of energy costs to heat the water.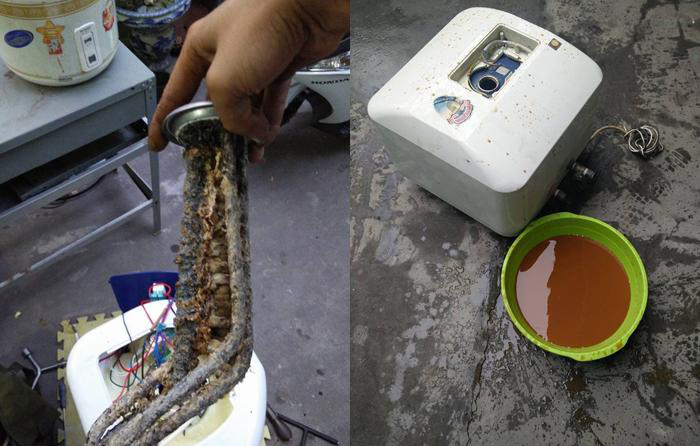 Not only that, this layer of residue also adheres to the burning rod, causing the burning rod to corrode, leading to an electrical short-circuit, affecting the quality of the water heater and the safety of the user.
Inside the water heater is a magnesium bar, the effect of this bar is to prevent corrosion of the tank wall. After a period of time, this magnesium bar will be corroded, so it is recommended to replace the magnesium bar once every 2 years to avoid the case that when the magnesium bar is completely corroded, it will change to corrode the wall of the bottle.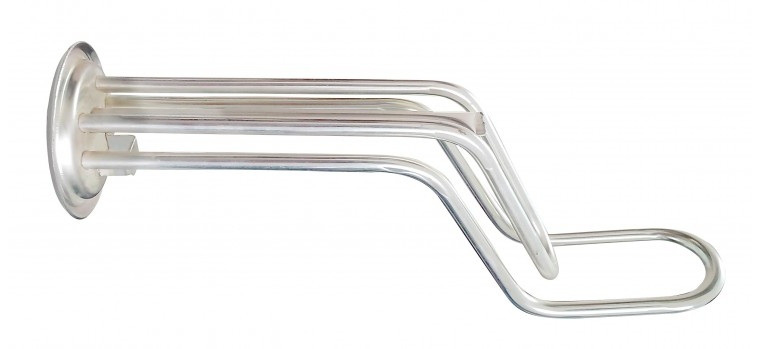 So when should the water heater be replaced?
According to research, water heaters have an average lifespan of about 10 years. High-end water heaters even have a lifespan of up to 15 years or more.
But in fact, the durability of the water heater depends on many factors such as water quality, voltage or even if the person using the water heater is correct or not. Therefore, it is necessary to rely on practical factors to decide when to replace the water heater:
It is recommended to replace the water heater when it has expired
Please carefully check the life of the water heater when using it. If you have used it for more than 10 years, you should replace the water heater as soon as possible. The most appropriate time to change the water heater is about 6-7 years after use.
It is possible that your water heater will not fail until the date of replacement, but if you continue to use it, risks such as electrical leakage are very likely to occur.
The water heater should be replaced according to its actual condition
The water heaters may not have expired but have problems that are difficult to repair, or the repair of old bottles takes a lot of time and money. This is the time to replace the hot water heater with a new one.
Although water heaters have a long life, usually only the inside of the tank has such a long life, and for other parts, especially the electrical circuits, wires or burning rods, they often have a much worse life. Therefore, you should consult the advice of professionals to replace yourself a timely hot water tank.
The water heater should be replaced on the advice of a repairman
To ensure that the water heater works properly, the water heater should be serviced once every 1-2 years. During those maintenance times, if there is a breakdown, or your water heater has a problem, the water heater repairman will give you advice. From there, you should consider and choose the right solution for the hot water tank you are using.
Thus, it can be seen that, under favorable conditions (clean water source, stable voltage, properly used, …) then the life span of the tank is 10-15 years before it is time to replace it. new jar. In fact, the time to use the hot and cold water heater is often less than in ideal conditions because of bad usage habits such as showering while turning on the bath, turning on the bath for many days without turning off, not doing routine maintenance 1-2 once a year.
Therefore, it is recommended that you only use the water heater for about 7-8 years, you should replace it with a new one, and you should periodically maintain it once every 1-2 years to ensure that it always works well, safely and effectively. !

begingroup Rossi S-Series Mode water heater
S Series Mode hot water heater – a premium product of Tan A Dai Thanh Group is the perfect choice for every family because it is integrated with outstanding features:
– Digital temperature display panel
– New generation thermostat: European technology, helps the tank work accurately to each degree Celsius
– Super durable tank: artificial diamond enamel, anti-peeling, anti-corrosion and high pressure
– Insulation layer to keep heat: high-quality imported materials, sprayed at high density for optimal heat retention
– European standard ELCB electric leakage protector, ensuring absolute safety
– Super clean, anti-scale with large diameter Magnesium rod
– Safety valve according to Italian technology
.