Besides long-term travel experiences full of experiences, summer is also an ideal time for gatherings with friends and family with a variety of dining and party activities. To ensure that your living space is always ready for all activities, you can equip some of the following popular home electronics that are on sale. Take a quick look at some of the prominent names!
BlueStone 5.5L air fryer with 45% off
Contributing to the top of the super essential household appliances is definitely an oil-free fryer from the BlueStone brand. Specifically, the BlueStone AFB-5873 pot is being reduced to only 2049K with a compact design and luxurious jet black tone. Although it does not take up much space in the kitchen, the BlueStone fryer impresses with a capacity of up to 5.5L, helping you quickly prepare fries, fried chicken wings, roast meat, popcorn,… for the group. many people. More specifically, the capacity of up to 1800W also makes the food cook quickly and saves maximum power and time.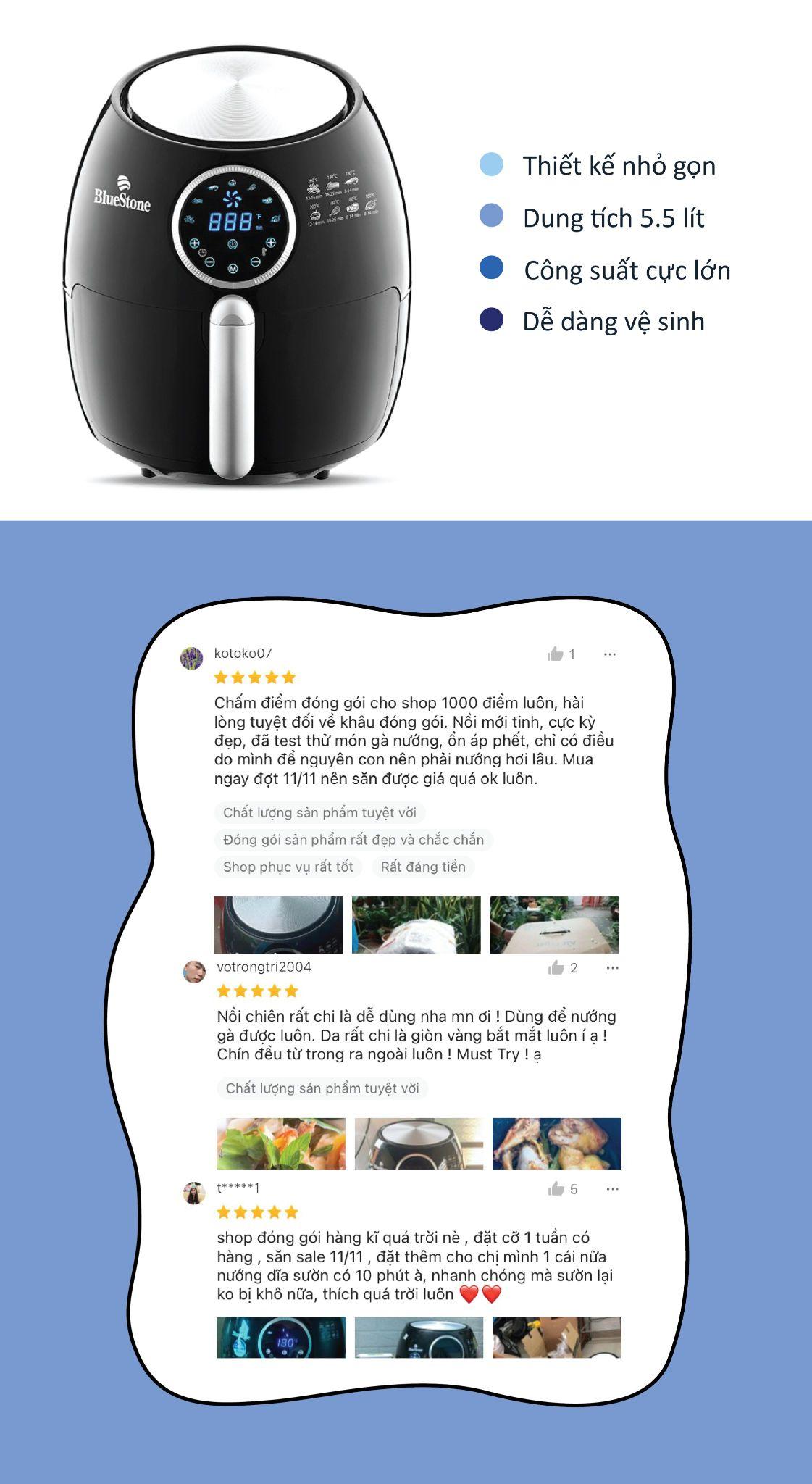 Sharp 32L electric oven with 26% discount
What's better than the feeling of enjoying delicious cakes, hot tea and watching a good entertainment movie on cool weather days? The first step to practice "love the kitchen", don't forget to buy yourself a good oven to freely experiment with 1001 different dishes! Summer 2022, Sharp brand promotions 32L oven, 1500W capacity to more than 30% at Shopee. Comes with 12 diverse baking functions are 7 accessories that support dual grill, skewers, … Buy one get ten here. With a price of only 2249K, Sharp oven is definitely a must-have item for every family.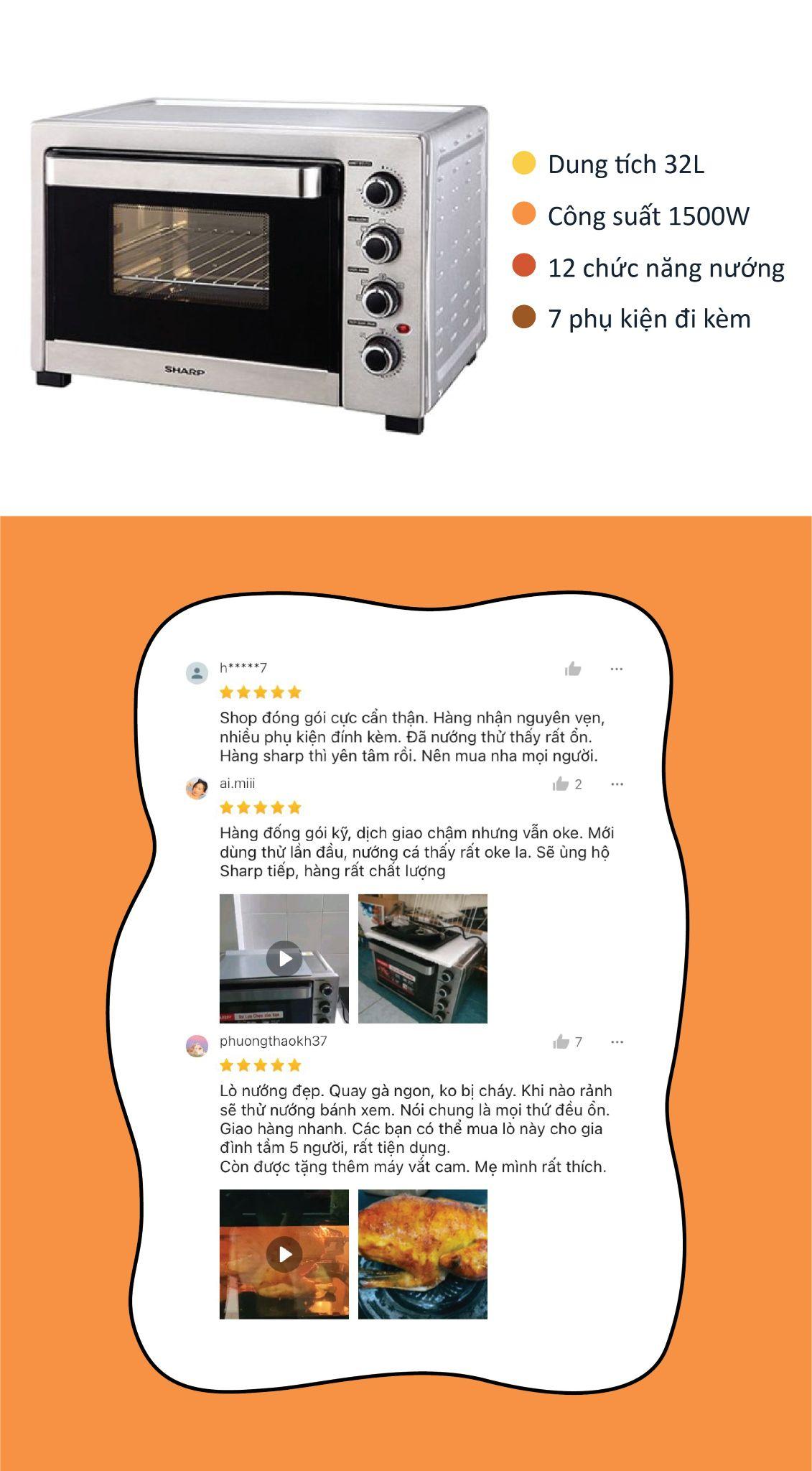 BlueStore 1.75L multi-function blender with 25% off
Along with the famous BlueStone brand is a multi-purpose blender dubbed the "god of the wind" with a grinding speed of up to 35,000 rpm. In addition to grinding fruit to make a sweet smoothie for a cooler summer, you can also use this item to puree food, seeds to make milk or porridge. 6 preset modes including nut milk, nutritious porridge, corn milk, soup, smoothie, milkshake will be the perfect companion to help the clumsy group perfect the delicious dish. Insulated plastic handle, safe and convenient to use – all for only 2999K. Currently, the product is trusted by many families because of its stable quality and extremely affordable price.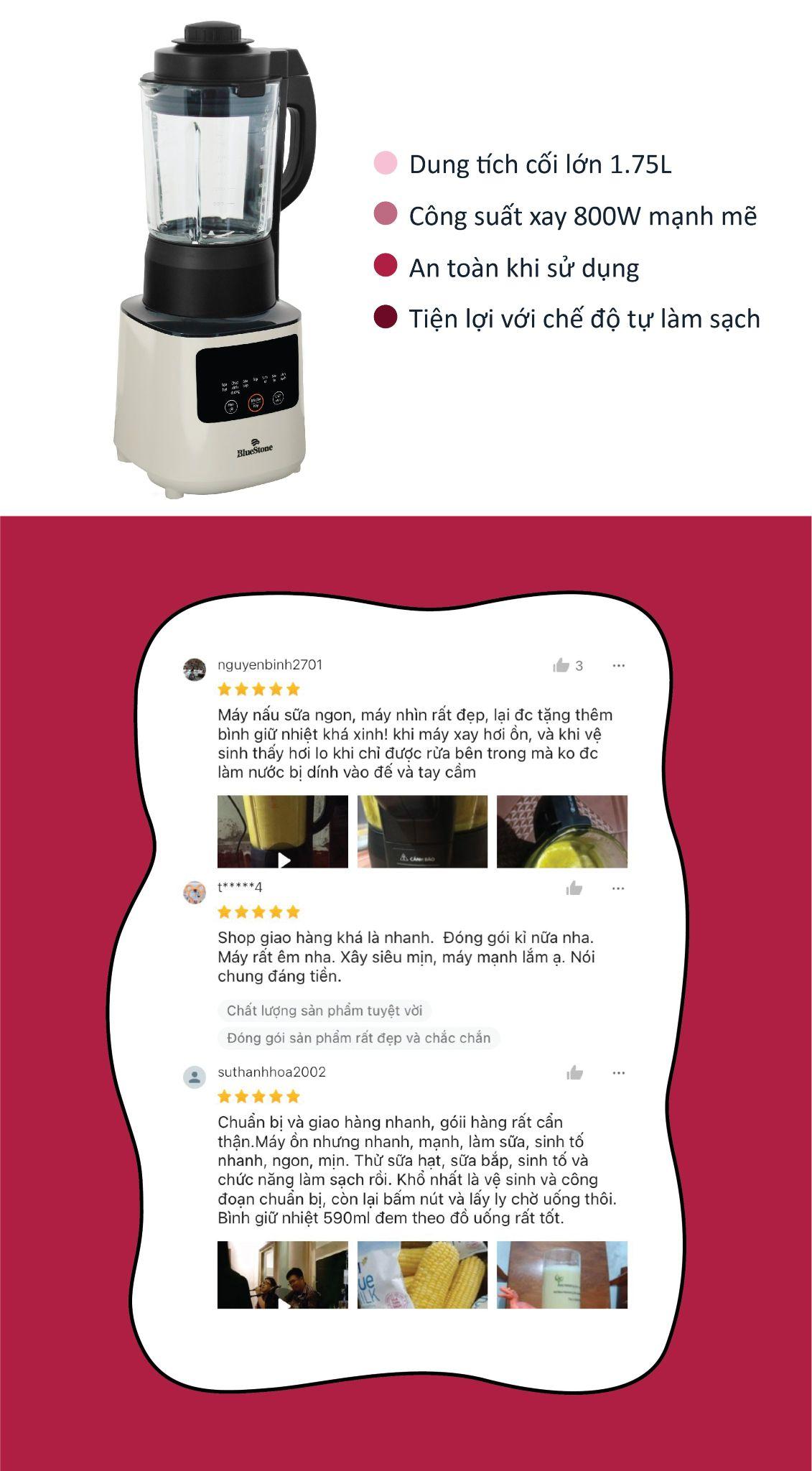 Air purifier humidifier, save electricity with 20% discount
In a living space of less than 21m2, the Sharp INVERTER KC-F30EV-W humidifying air purifier with a preferential price of only 5029K will fully promote the use of moisture balance, eliminating mold caused by water vapor. and dirty air. At the same time, thanks to negative ion technology combined with a 3-step filtration system, the machine has been certified to kill 99% of pathogenic viruses and 75% of tuberculosis bacteria, ensuring clean air for each member of the house. Automatic sensor mode, air quality indicator light and high-end HEPA filter are also highlights that make many technology followers choose Sharp instead of floating brands.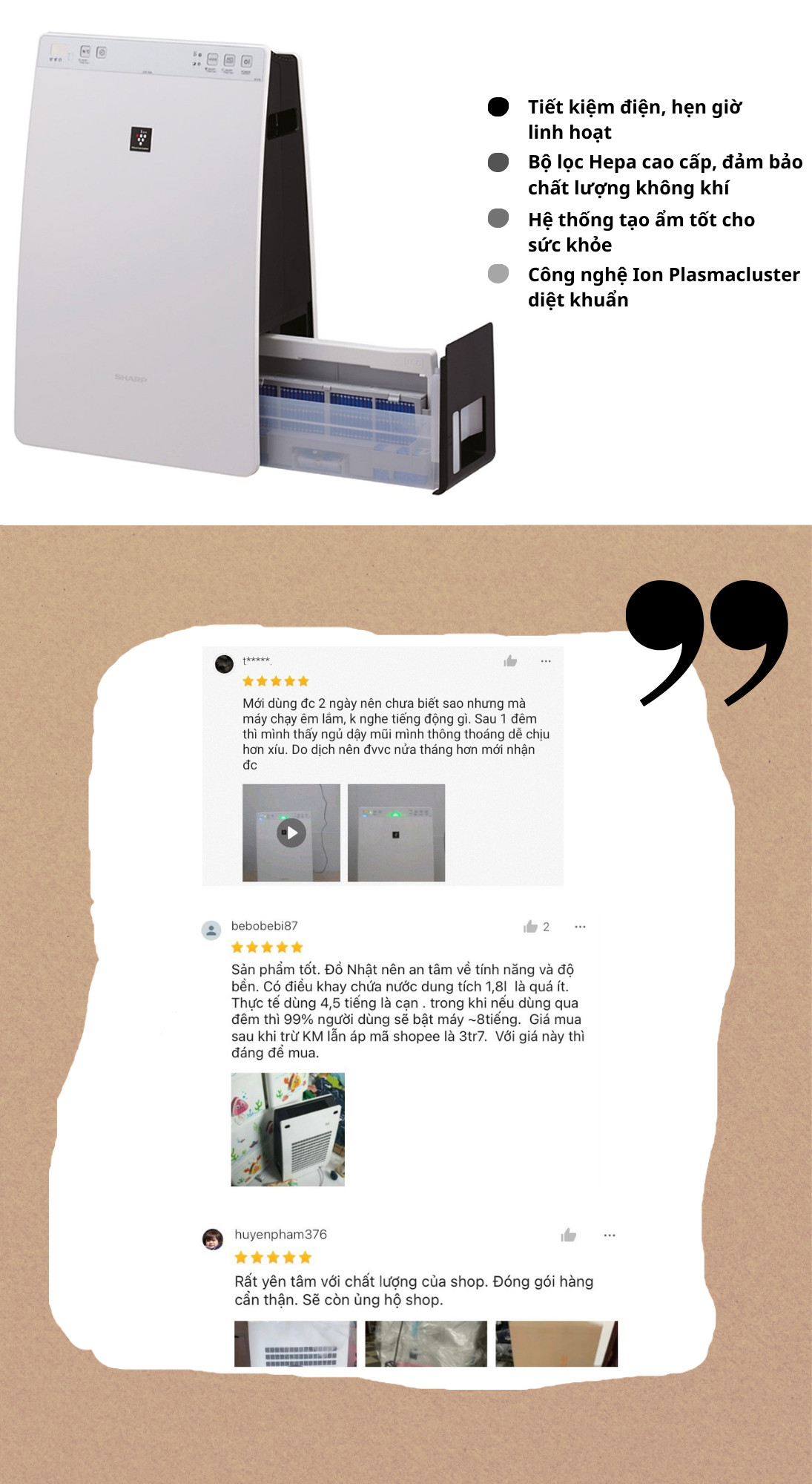 Ecovacs smart vacuuming – cleaning robot with 48% discount
The last but not least important item for the holiday is the "em" robot vacuum cleaner – mopping of Ecovacs is being promoted at 8299K. In addition to the application in Vietnamese, the Deebot Ozmo 950 is considered the "King of the new Deebot generation" by its optimal design and 35 x 35 x 9.3 size, easy to access, clean all location in the apartment. The automatic cleaning system with 300ml water tank and 3 map memory mode is also extremely convenient for houses. In the midst of the dusty air out there, a "effective assistant" named Ecovacs will keep your floors shiny, even after epic all-night parties.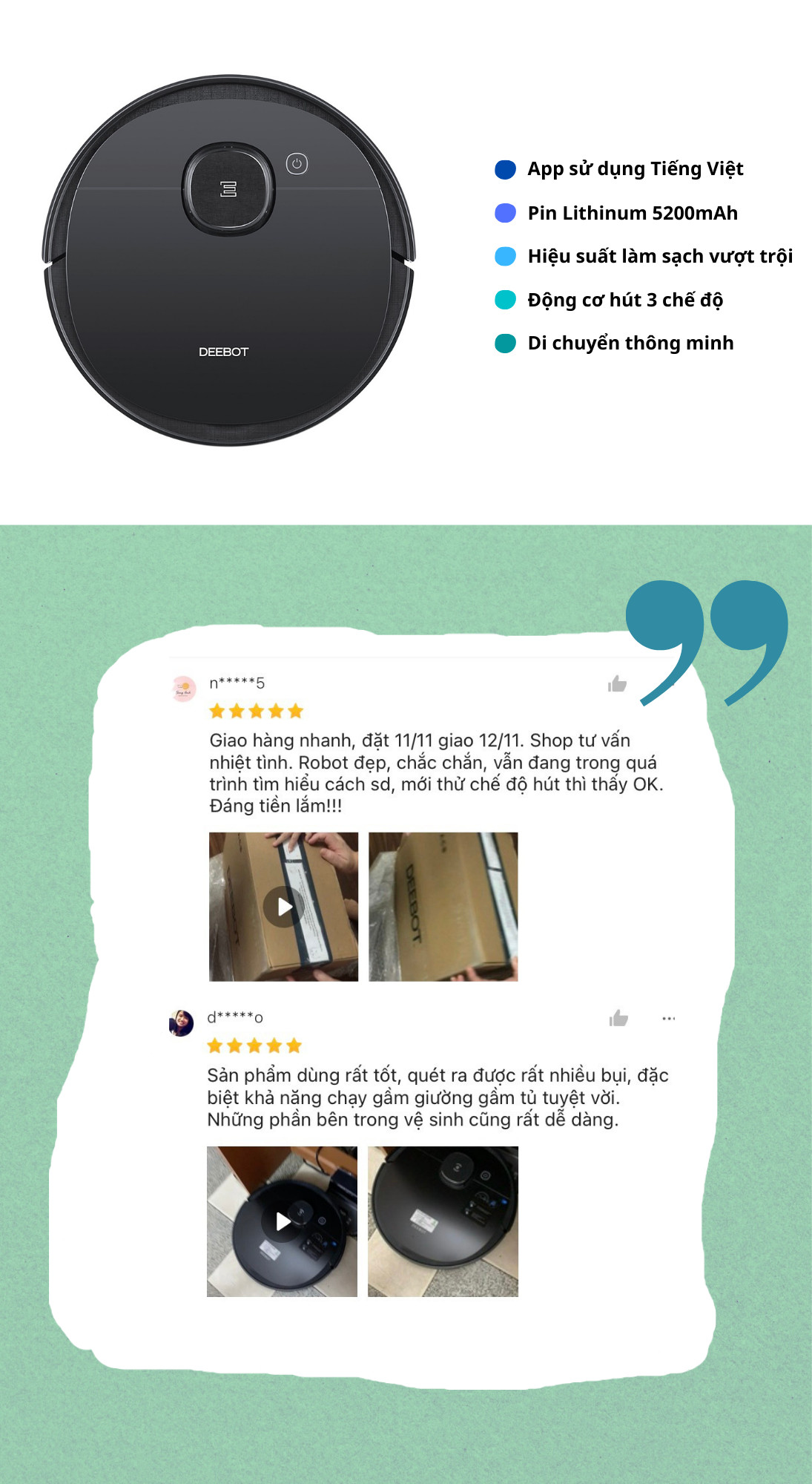 Above are just 5 outstanding products for the upcoming summer. In addition, you can find other convenient household products such as LED film projectors, sterilized dish dryers, standing steam irons,… now at attractive prices at Shopee Electronics Supermarket. Techzone. On this May 23, users will also be given an ELTECHZONE voucher to receive a discount of up to 5% up to 1 million VND for orders from 3 million VND. Code ELTECHZONE235 also saves you up to 6% up to 500K. In addition, do not forget to immediately enter the code SPP2505GICUNGRE when paying with ShopeePay wallet to receive an additional 25K discount for orders from 100K.
Access Techzone Entertainment – Big Sale Now! Hurry up to be one of the first to join the "summer race" and win with a series of super electric super deals!
Information about other offers
ShopeePay wallet has just expanded its utility to allow direct money transfers from wallets to domestic bank accounts. Users will get 3 free withdrawals/transfers per week with a maximum transaction value of up to 6,000,000 VND per turn. See detailed information on fee schedule and money transfer instructions at https://shopee.vn/m/2022-P2PW2B.
Besides, cost-saving shopping "price storm" right on Shopee with "Everything is cheap, Buy is Freeship" offers free shipping, thousands of hot deals up to 50% off, cheap industry deals along with a series of products with the same price of 1K, 9K, 99K, and many other attractive offers from ShopeePay and ShopeeFood, promising to make the sale hunt stand still. Shop more economically with a variety of products tagged "Whatever is cheap" at: https://shopee.vn/m/gi-cung-re-freeship.

https://genk.vn/gioi-thieu-nhanh-5-mon-do-gia-dung-dang-giam-dam-giup-mua-he-bot-cang-20220521183116159.chn