Japanese society is created by a set of specific cultural beliefs that are brought together in a harmonious way. In many cases, you will likely find lengthy speeches about the importance of caring for others in Japan, through the subtle details, orderly behavior, interpretation of words, etc. variety… especially in public spaces.
But, as many people say, sometimes a picture is worth a thousand words. And Japanese Twitter user @TZH331029_Evae recently shared such a picture, attracting the attention of many online communities, as the details in it show quite a lot about etiquette and cultural values. culture of the Japanese.
The photo shows a stairway inside a station in Tokyo, with the right half labeled "Up" and the other side "Down". The "Down" side is wet, while the "Up" side is almost completely dry.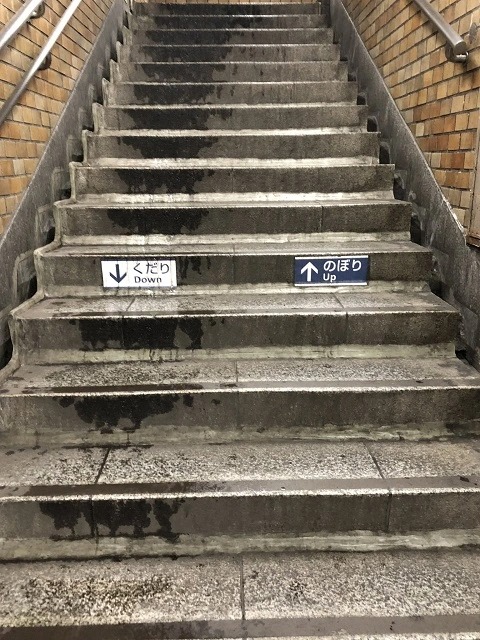 At a glance, this looks like an ordinary photo. Some humorous people even quipped that "in Japan, liquids also follow the rules and just drip down the right side of the stairs". However, the real reason for this left/right difference is purely human.
To better understand the story, we need to know the context of the picture. Author @TZH331029_Evae first took this photo at Tokyo's Yushima Station, a stop on the Chiyoda subway line. Second, on the day he took the photo, it rained.
So the reason why only the "Down" side got wet is because everyone followed the instructions and moved right onto the designated side of the stairs (there's a similar sign at the top to warning before people go down). On a rainy day, people going down to the subway station from above often get their shoes wet, that's why the "Down" side of the stairs gets wet. On the other hand, the people who went up the stairs were people from the train station and they had been on the train long enough for the soles of their shoes to dry out more or less. So they don't leave any wet footsteps on the "Up" side of the stairs.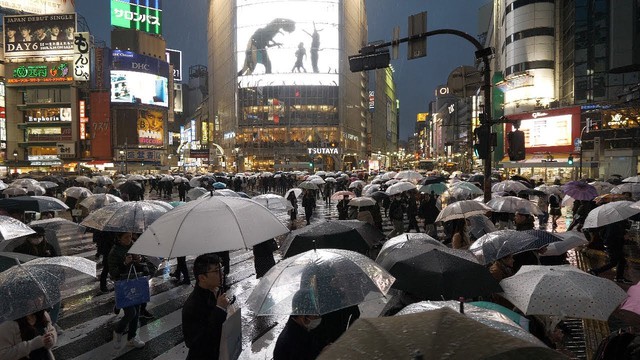 But things are not just that simple. Because during rush hour, Yushima station, like many stations in Japan, is very crowded. The guidelines are in place to help keep passenger traffic flowing, get people to where they need to be, and reduce crowding and person-to-person collisions.
And furthermore, you will notice that the stairs in the photo are asking people to walk on the right side. However, the Japanese drive on the left and this practice is similar for pedestrians. If two Japanese people are walking towards each other, they will usually turn left to pass each other. However, the particular staircase in the photo is located in a part of Yushima Station, where walking on the right side allows for the most favorable flow of pedestrian traffic. So, although the request may be counterintuitive and counterintuitive, the vast majority of people happily accept and follow it.
Refer Soranews

https://genk.vn/mot-buc-anh-cau-thang-don-gian-nhung-an-chua-gia-tri-ngan-loi-ve-van-hoa-nhat-ban-20220516111539177.chn