The authors from the National Center for Atmospheric Research in Boulder (Colorado, USA) claim that one layer of the Earth, namely the atmosphere, and more specifically the troposphere, is expanding, adding up to 50 times thicker. meters per decade. And that's not good news.
The paper published in the journal Science Advances asserts that it is the impact of climate change.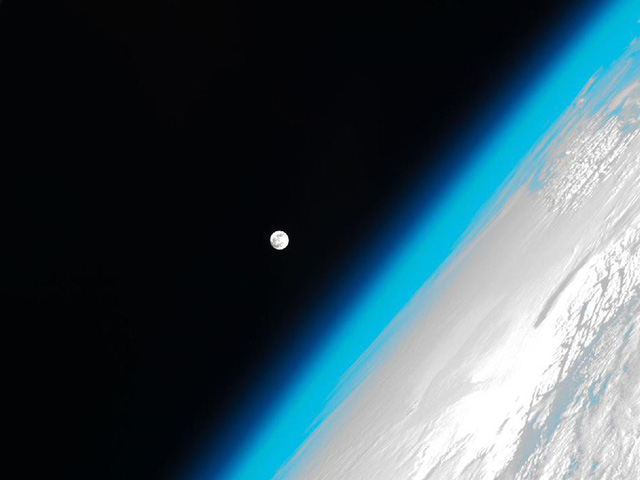 Earth with beautiful atmosphere and moon rising above – Photo: NASA
The troposphere is the lowest layer of the atmosphere we live and breathe, stretching from sea level up to an altitude of 7 km at the poles and about 20 km in the tropics.
Atmospheric air expands when hot and contracts when cold, giving this layer a different thickness over time. But lately, it's continuously thickened.
According to Live Science, the team analyzed atmospheric data such as pressure, temperature and humidity taken from 20-80 degrees north latitude, paired that with GPS data, and determined the amount of greenhouse gases. The increasing amount of glass in the atmosphere leads to a phenomenon of mid-atmospheric heat, causing the troposphere to expand continuously.
The rate of increase is accelerating over time and it is possible that in the near future, the Earth's atmosphere will thicken rapidly, despite the stratosphere shrinking due to the loss of ozone.
It's not clear what the specific effect of thickening in the atmosphere is, but changes in any layer of the planet will certainly have lasting effects on the life that inhabits it.
.