It's not very good to say it, but it is a fact that we Vietnamese love to "watch pagodas", whether it's streaming on movie websites or pulling torrents. Even when dozens of services to watch movies and TV online in Vietnam are launched with preferential rates, only a few tens of thousands of dollars a month, there is always a department waiting for movies that are both "hot", free and medium. (MUST) have Vietnamese subtitles available to watch, decided not to spend money to watch the official copyright.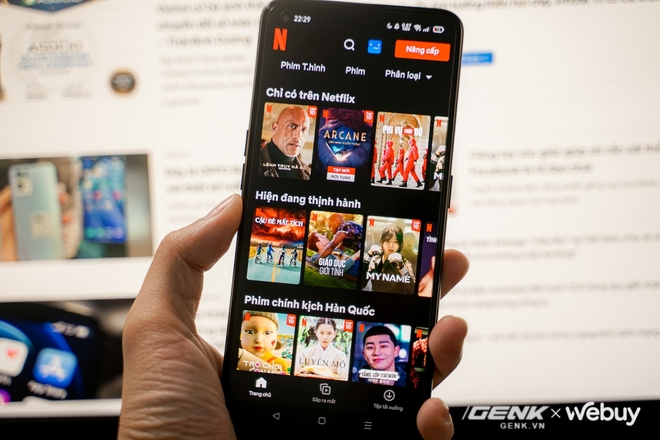 Free Netflix package is available in Vietnam, have you tried it?
Recently, Netflix has launched a completely free package for Android phone users, and Vietnam is the first favored market to test in Asia. Personally, after experiencing it for a few days, I find this is a very good way for Vietnamese people to gradually give up the habit of watching pirated movies, and also a "trick" of Netflix to attract new customers, the "long-lasting rain" style. so.
After registering, you can watch the movie right away
Not lengthy, not showing too many annoying package ads. After downloading the Netflix app, you just need to register for an account and immediately switch to the section to choose your favorite movie and start watching it right away. New titles, hot movies in the free category are displayed on the homepage and do not display a screen asking for payment information.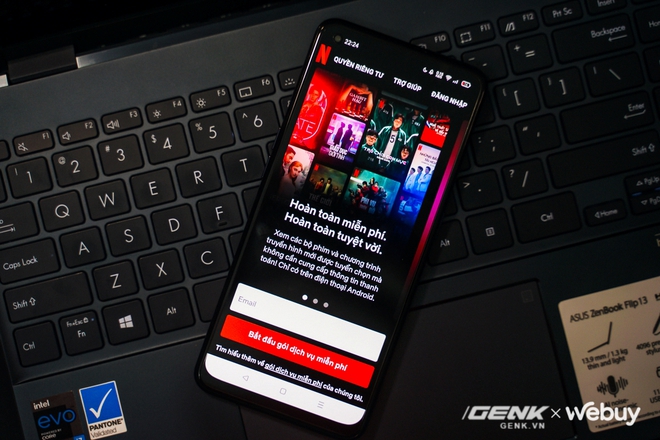 Just install the Netflix app from the Play Store in Vietnam to watch movies for free.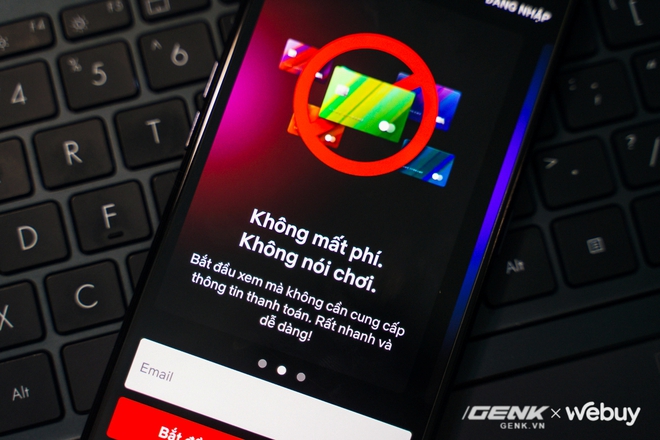 You do not need to enter payment information, just create an account and watch movies right away.
Most of these are movies produced by Netflix. A small number are movies that are not blockbusters or have been released for a long time, Netflix allows users to watch for free. Movies from other companies, like the Marvel series, Disney movies, Dreamworks… can't be viewed. When looking in the application, it still appears, but with it, there is a button to suggest buying a package to see.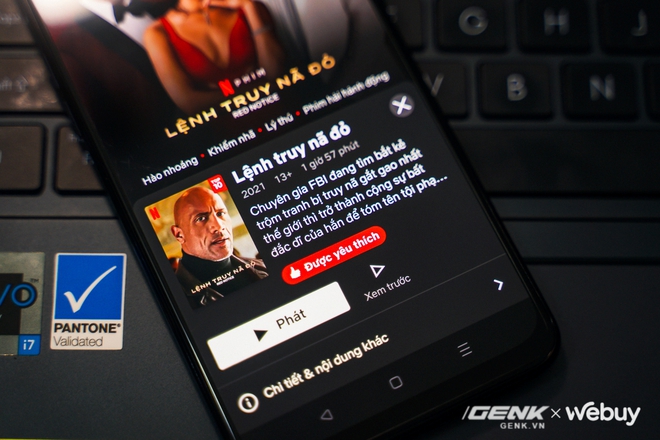 New blockbuster movie titles produced by Netflix are free to watch.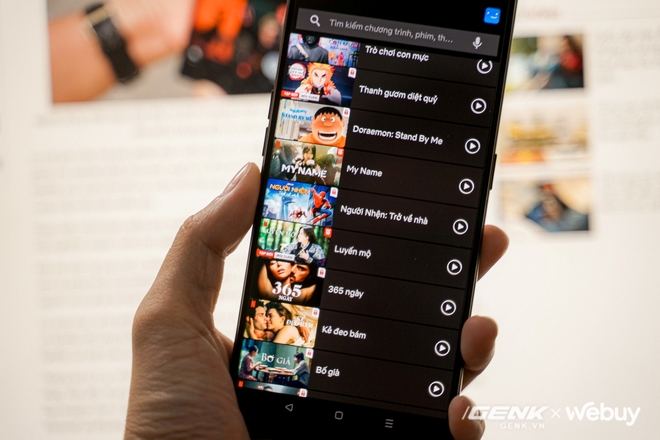 However, there will be no films produced by other companies.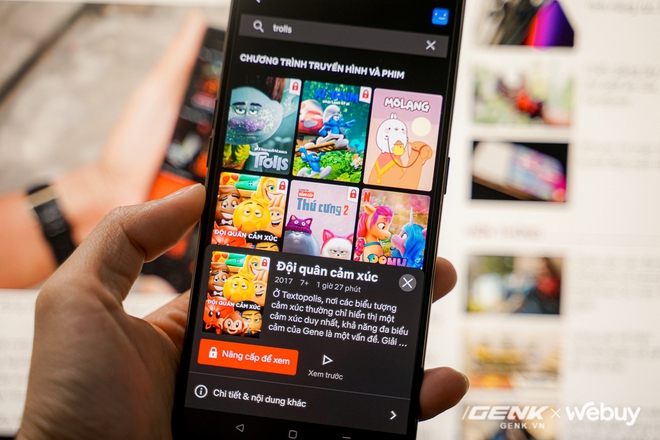 Movie titles not produced by Netflix all have a lock image in the corner, clicking will show the Upgrade button to watch.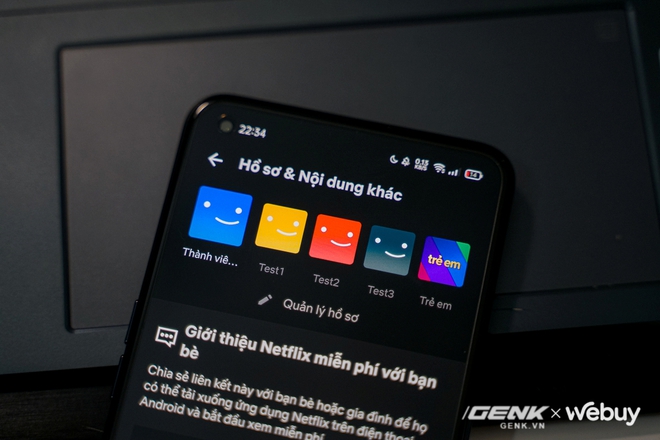 You can still create profiles for 5 additional users, but this is a free account so each person should create their own account for more convenience.
How is the image quality?
Because it's a free plan, Netflix can't raise the quality to high, but steps on its own. Movies can only be viewed with a maximum resolution of 480p, not beautiful but not too bad. Because the original movie source is of high quality, when reducing the resolution, it is still enough to watch at a normal distance, without breaking the focus too much.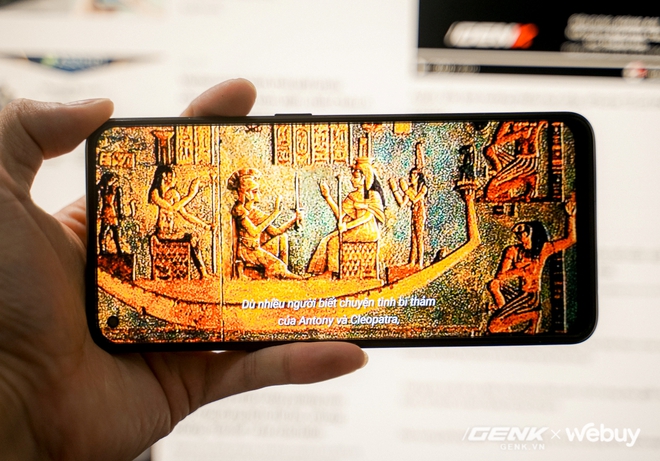 For those who are easy to calculate, the 480p resolution is still enough to watch on the phone. Both free and copyrighted movies, what more can you ask for?
When you open the information of the series, you will still see the download button, but only to have it. When you click it, it will show an invitation to buy a package again. It is known that Netflix will soon unlock this feature for free accounts – a huge plus compared to pirated movie websites because you can download movies to your device and watch them again at your leisure. However, note that the resolution will still be up to 480p.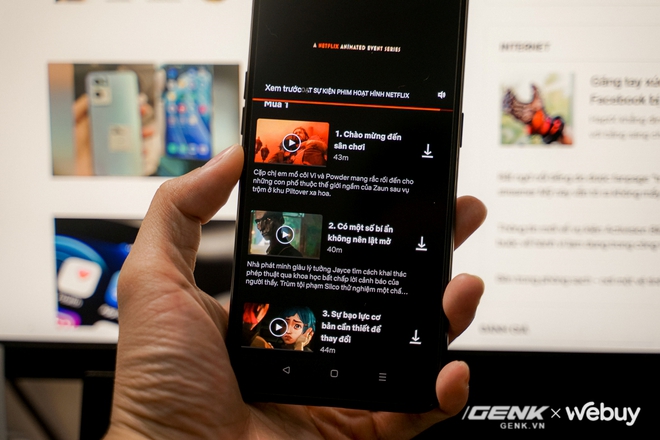 Movies aren't currently available for download, but Netflix promises to unlock the feature soon for free accounts.
The number of movies is not much, but it is not less
After many years, Netflix has created a sufficient number of odd movies and series for users to watch day and night. All of the company's hot movies are free to watch, whether old like Stranger Things, Money Heist or new like Red Notice and Arcane.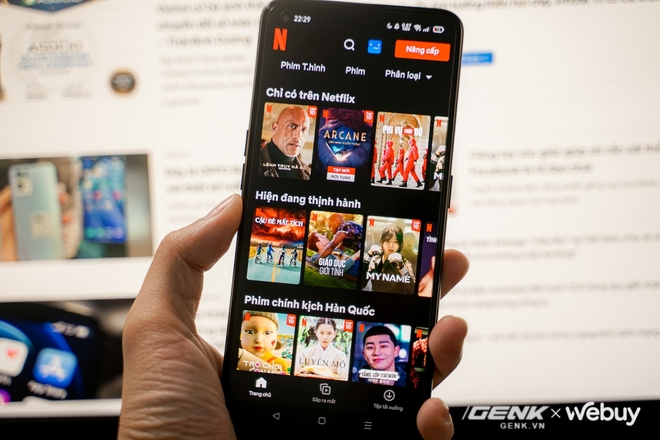 The number of movies and TV shows produced by Netflix so far has reached nearly 400 with many different genres, enough to meet the daily viewing needs of most people.
Another plus point is that you can watch enough subtitles and Vietnamese dubs for hot movies just like premium accounts. The quality of translations on Netflix is ​​quite high, anyway, as an official service, so the content is always strictly censored rather than poor quality translations, copies of each other on many pirated websites.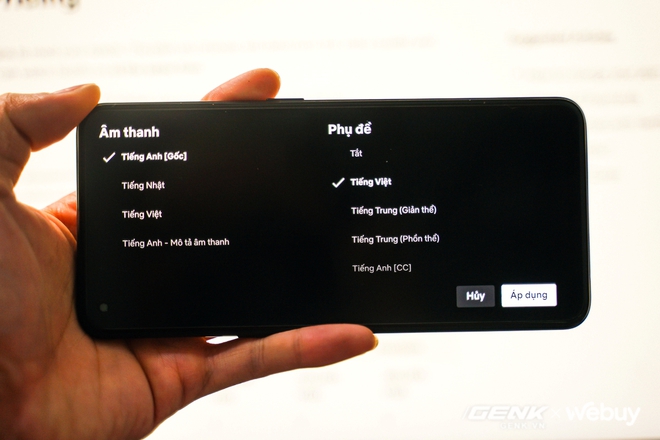 You can choose subtitles and dub in as many languages ​​as when using a paid plan.
No advertising but… often invited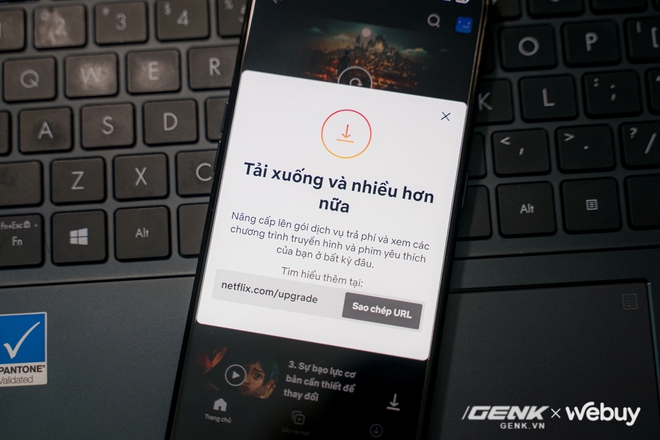 There are no ads so you have to endure being invited to sign up for a paid plan for a bit.
Another good thing about watching Netflix movies for free is that there are no ads, whether it's in the form of banners or pop ups in the middle of watching. However, you will often see an invite button to sign up for a Netflix package, which does not affect much, but it also feels "itchy" to see if you want to click and buy.
Conclude
I've been a paid Netflix user for a long time, but I still find this free package to be quite good, suitable for young students, students with a small budget but still want to watch copyrighted movies. The amount of free movies is also quite a lot, all genres, but most of them are still European and American, only a small amount of Korean movies, and Vietnamese movies are only counted on the fingers. Depending on your taste you will like it or not.
If you want a better experience, you should still invite more friends and relatives to buy the same package. With the UltraHD package priced at 260k, if divided into 5 users, the price is only about 50k/month, not too expensive, but the experience is much better than the free version, can be used on many devices, not limited to just the phone Android phone anymore.
.