Overleague, the game concept and development by IMBA Games, has officially launched. Built on the Blockchain platform built by Whydah, this is the 3rd project in Iron Sail's series of 7 GameFi projects.
IMBA Studio was established in 2015 in Ho Chi Minh City. Ho Chi Minh City, focusing on developing high-quality game products that attract millions of users. Up to now, IMBA has released many games and achieved certain successes. There are Am Hero, Arche Hunter – Master of Arrow, Kawaii Mansion, etc.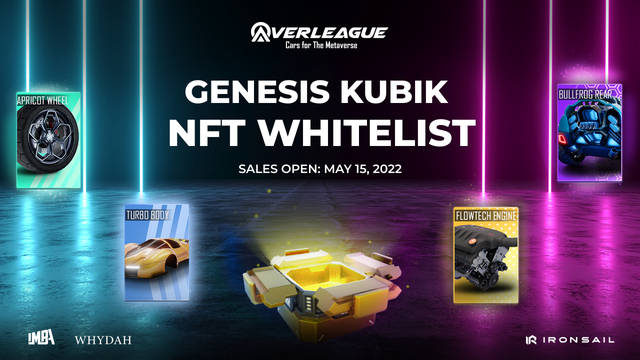 Interesting plot
Focusing on providing a quality and unique experience for players, Overleague is set in the future, in the year 2140, a world with technological breakthroughs that have created entertainment experiences and dispute resolution. completely new. In this world, all conflicts are resolved in a more "subtle" way: SPEED.
Instead of war, the world of the 2140s chooses to win the Overleague – where cars are assembled and modified to breakneck speeds, and skillful Rovers drivers are always ready to indulge in passion. for glory on the Overleague tracks.
GameFi title is completely free
As a unique free-to-play GameFi, Overleague has tokenized over 40,000 vehicle parts in the NFT (Non-fungible token) format. Overlegue brings Play-2-Earn elements with multiple game modes like PVE and PVP, players will be able to earn a steady income through DeFi mechanics and in-game economy.
As a result, Overleague is suitable for both gamers and NFT collectors to enjoy AAA gaming experiences, discovering the benefits of both online and offline activities.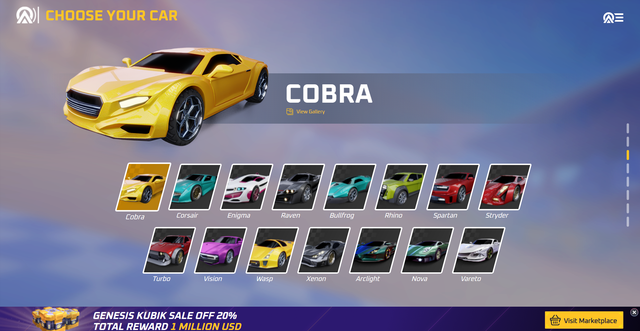 Million Dollar Prize
Marking this milestone, the Overleague project officially released 10,000 Genesis Kubik at 8 pm on May 15. In each Genesis Kubik contains 4 separate parts, allowing players to freely assemble and create their own racing cars. If you hurry to become the first person to build rare and unique cars in the Overleague world, players have the opportunity to receive prizes with a total value of up to 1 million USD.
Up to now, the Overleague project has completed the main features, including Garage, Showrom, Factory and Workshop area, and is expected to be officially released in the third quarter of this year.
In the following quarters, the developer continues to build the game and aim for the Overleague title that can be integrated on both PC and mobile devices, providing the ultimate gaming experience for the community of players.
For more detailed information, you can visit overleague.io.